Zack Snyder Plans "Harder-edged" Cuts Of His 'Rebel Moon' Movies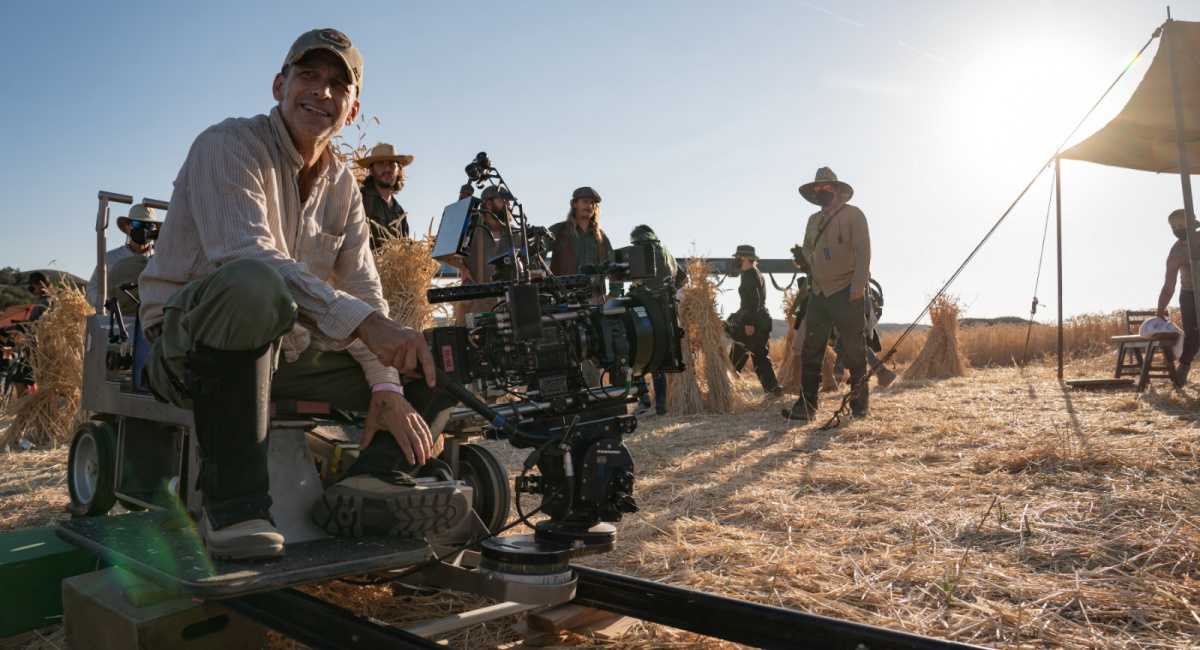 A long time ago (well, probably around 2012) in a galaxy far, far away (actually more like Los Angeles), Zack Snyder heard that Disney was buying Lucasfilm and that new 'Star Wars' movies were likely. Yet while the director's pitch for a standalone movie set in the universe of George Lucas' creations didn't ultimately click with Kathleen Kennedy and co., he's now been able to retool the concept into his own sci-fi movie… Or movies, as he'll explain below.
'Rebel Moon' is being produced under Snyder's big deal with Netflix, set up around the time of zombie thriller 'Army of the Dead'. It's an ambitious, 'Seven Samurai'-style tale of scrappy heroes fighting back against an imposing empire, with more than a few echoes of its original intended destination.
But unlike 'Star Wars' more normal family-friendly fare, 'Rebel Moon' will have a harder edge, with Snyder planning both an all-audience cut and something he describes as "for fans of mine and people who are ready to take a deeper, harder dive."
What's the story of 'Rebel Moon'?
'Rebel Moon' focuses on the agricultural moon of Veldt, part of a sprawling galaxy of planets overseen by the ferocious, all-powerful Imperium which oversees the other planets from its home base of Mother World.
When Imperium forces expand out to Veldt's local area, they target the moon as a potentially rich source of food and new recruits. But the natives, none too happy that their already struggling existence is being threatened, turns to a newcomer, Kora (Sofia Boutella) for help.
The isolated woman, who has her own past with the Imperium, knows that it would be foolish to try and negotiate a better deal with the powerful government, so she rounds up some fighters who could be of use against the might of the enemy. But keeping alliances together won't be quite so easy…
Who else is in 'Rebel Moon'
Alongside Boutella, the cast also includes Charlie Hunnam, Michiel Huisman, Djimon Hounsou, Staz Nair, Doona Bae, Ray Fisher, Cleopatra Coleman, E. Duffy, Jena Malone, Anthony Hopkins, Fra Fee and Ed Skrein.
Two Movies to Start?
Though Snyder originally wrote one big script for the first movie, the powers that be at Netflix decided that it wouldn't work as one giant film. So, a change was made…
Says Deborah Snyder, the director's wife and regular producing partner:
" Originally, the script was one movie, but it was in 'Zack form; It was 172 pages. [Netflix film chairman Scott] Stuber was like, 'On the service, under-two-hour movies really do better for some reason,' even though you'll binge-watch a series of eight episodes. Zack said, 'If you ask me to make this less than two hours, I'm going to lose all the character. You won't care about these people. It's a character story about how people can change, and redemption, and what are you willing to fight for…' So, he said, 'What if I give you two movies?'"
The first installment of 'Rebel Moon' is due to land on Netflix on December 22nd.
Other Movies Directed By Zack Snyder: