YOUNG CALL CENTRE AGENT WINS JACKPOT FOR OVER R72 MILLION ON POWERBALL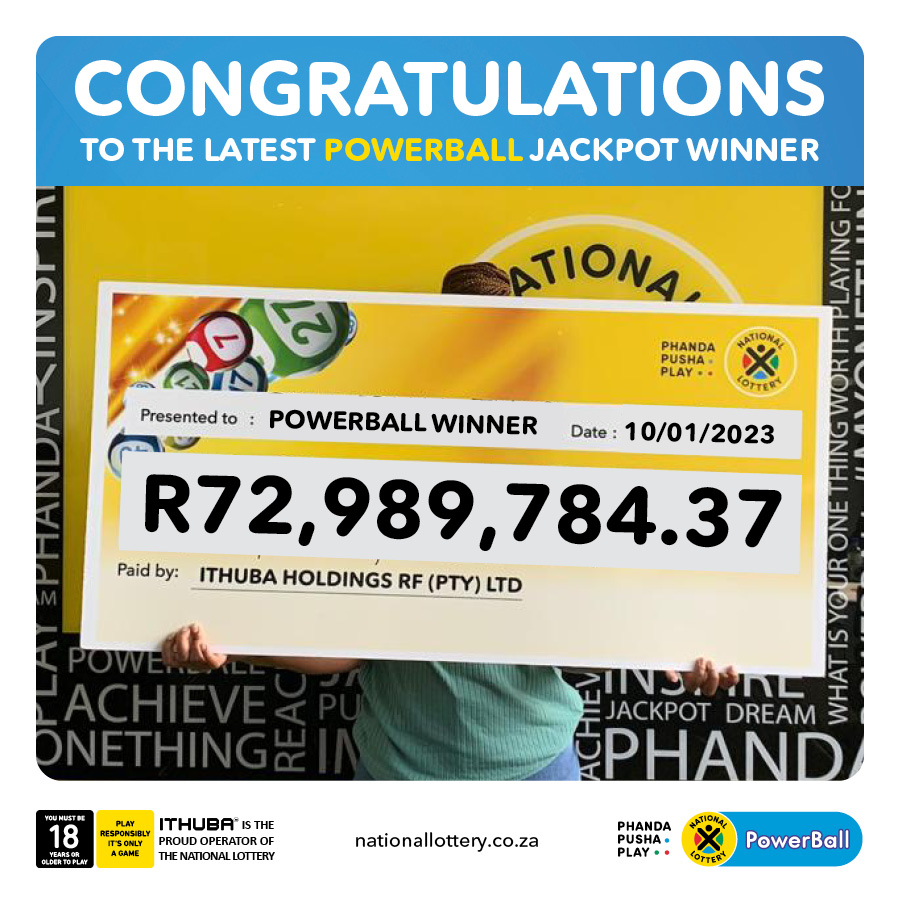 A 28-year-old call centre agent from Pretoria is the first PowerBall multi-millionaire for the year 2023, after winning over R72 million on PowerBall from the draw held on Tuesday 10 January 2023. This is one of the youngest multi-millionaires made by the National Lottery to date, and she is already considering retiring. She joined the insurance industry through a learnership programme in 2013, however, she has always wanted to pursue a career in law. 
When asked about her plans for her new-found fortune, she highlighted that she will be upgrading her lifestyle and will be treating herself and her family to the best of the 'soft life'.
"I will definitely be buying a car that is more aligned with my new life, and I will be buying a house for myself and my family, I also look forward to living a fancy lifestyle," said the winner.
"We have always wanted to travel to France and other European countries as a family," she added.
The young multi-millionaire grew up in Limpopo and has two siblings and a mother. She is also currently engaged to be married.
As an FNB client, she was in disbelief when an agent phoned her to advise her that she had won over R250 000, and that she needed to go to the ITHUBA office to process her winnings.
"I honestly thought the phone call was a scam, as I also didn't believe that there were people who actually win millions from the National Lottery because they are always anonymous and their identities are hidden when they take photos with the cheque.
"Although I do play the National Lottery games, I just believed that people only won hundreds of thousands, but never millions," said the winner.
"But now I do believe it and I also see how possible it is for someone's life to change in an instant, this morning I woke up a millionaire," she added.
As with all winners that win over R50 000, ITHUBA has financial advisors that offer financial advice to our winners, in terms of savings and investment portfolios, there is also a team of psychologists who spend time with the winners to help them process the shock of what is happening to them, and how their lives are going to change.
"We are extremely excited and celebrate our first PowerBall multi-millionaire for the year. We wish the winner well on her journey as a multi-millionaire, and we will take great care in ensuring that she receives the best financial advice," – Charmaine Mabuza, ITHUBA CEO.