WWE Bailed On A Major SummerSlam Match, And That's Not The Only Problem I Have With The Card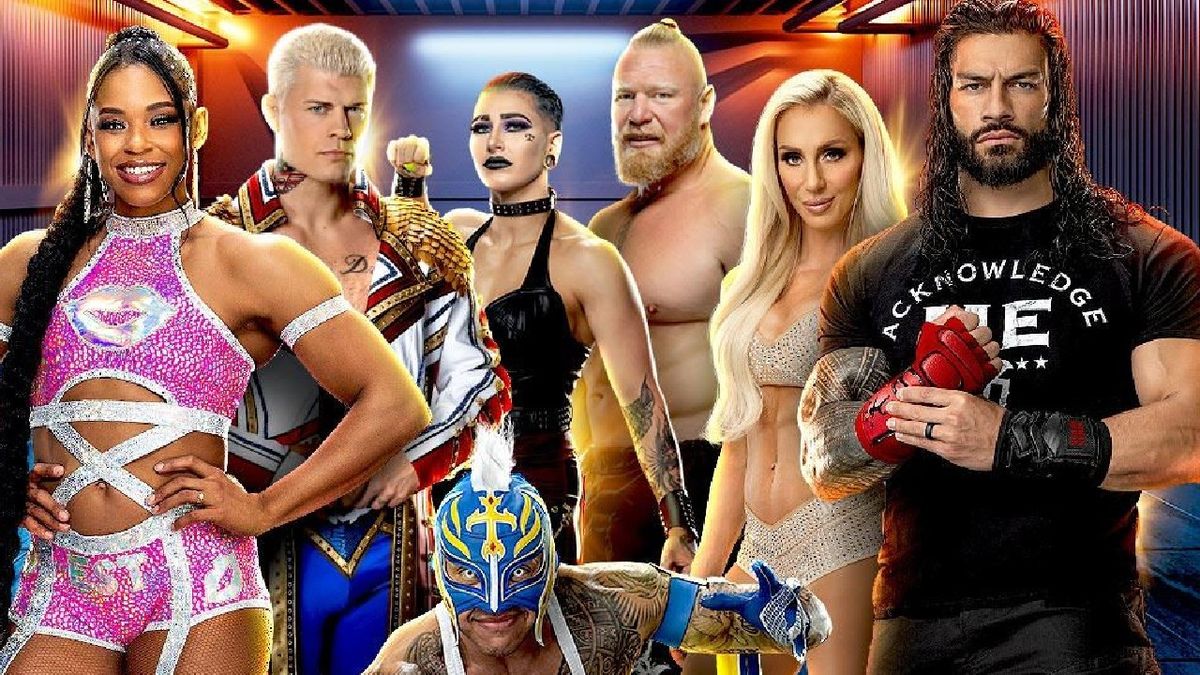 The Monday Night Raw before SummerSlam is typically meant to build hype for the upcoming WWE event and be a go-home show for members of the roster. Unfortunately, it didn't feel like that in one major and disappointing way. General manager Adam Pearce showed up in the middle of the night after two big stars had words and announced their SummerSlam match is being moved. Becky Lynch and Trish Stratus are officially off for the Premium Live Event, and that's not the only problem I have with the card. 
Adam Pearce originally came out and announced that Becky Lynch's big match with Trish Stratus wasn't happening at SummerSlam but rather that night on Monday Night Raw. Stratus, whose recent handstand post on social media made it seem like she was in top condition to compete, used Zoey Stark to force a disqualification and end the match. Pearce then announced that the match wouldn't occur at SummerSlam but instead at the Monday Night Raw on August 14th in Winnipeg, Canada. It felt like a slap in the face to me considering SummerSlam is this weekend and I'm being denied an anticipated match, and it's not the first time I've felt that way in recent weeks.
Becky Lynch Vs. Trish Stratus Isn't The Only Big Match Not Happening At SummerSlam
Before I knew Becky Lynch vs. Trish Stratus wasn't happening, I was already a bit miffed about another SummerSlam match missing the card. It might've been overshadowed by Rey Mysterio's injury, but Santos Escobar's championship match against Austin Theory won't take place until the SmackDown on August 11th. 
It doesn't make sense to me that a championship match for a title that hasn't been defended at a pay-per-view since Backlash is missing SummerSlam. At a time when there's so much praise and emphasis on elevating the Intercontinental title via Gunther, it seems like the United States title is being intentionally buried. 
SummerSlam 2023 Doesn't Feel As Big As It Should Be
I was looking through the SummerSlam 2023 prediction list from CinemaBlend's Mack Rawden, and I can't help but feel underwhelmed by what I'm seeing. SummerSlam is arguably the second biggest show the WWE does all year, and given what we've seen at previous events in 2023, the bar will be high for it to deliver. Why then are we already leaving two major matches for a later date? 
It feels like the WWE is leaning heavily on Roman Reigns vs. Jey Uso and Cody Rhodes vs. Brock Lesnar to deliver, and it's a safe bet they will. With that being said, I think SummerSlam is one of those Premium Live Events that people expect to be great from beginning to end, not just the main events. I get that there's not an infinite amount of time for the show to host a match for each and every competitor, but when a late addition of a generic Battle Royale is thrown in, you'd have to think there was room on the card for Becky Lynch and Trish Stratus. We'll see if the final match card is the right call, but so far, I'm leery about it. 
WWE fans can stream SummerSlam with a Peacock Premium subscription on Saturday, August 5th. Tune in to see if Roman Reigns finally drops his title or if Brock Lesnar and Cody Rhodes can settle their feud once and for all.