Will Peter Thiel Get Summoned By Congress Over SVB? It's Illegal To Promote Bank Runs – But There's An Out – PayPal Holdings (NASDAQ:PYPL), SVB Finl Gr (NASDAQ:SIVB)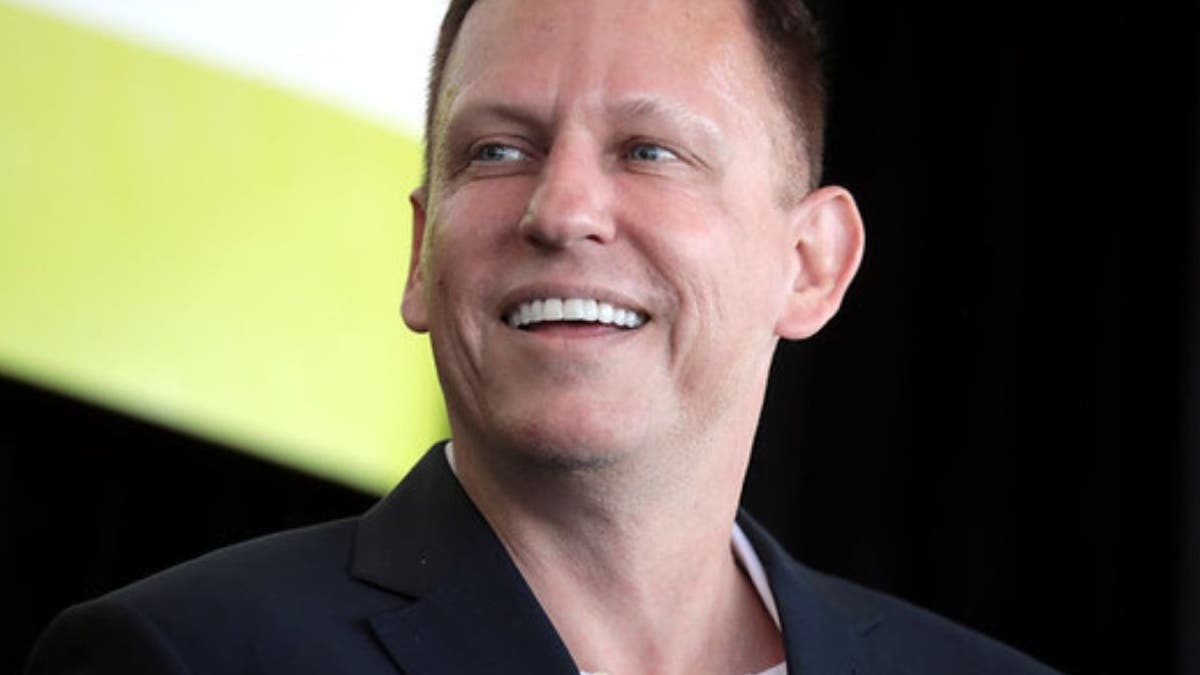 Peter Thiel, co-founder of PayPal Holdings Inc PYPL and billionaire venture capitalist founder of Founders Fund, could face legal consequences for his potential involvement in the run on Silicon Valley Bank SIVB earlier this month.
What Happened: The sudden withdrawal of billions of dollars from SVB in early March sent shockwaves through the financial industry, exposing other faltering regional and community banks. The withdrawal left the bank essentially bankrupt, resulting in state regulators shutting it down and turning it over to the federal government.
Check out our Silicon Valley Bank coverage. 
Founders Fund, an $11 billion venture capital fund co-founded by Thiel, kept a significant amount of cash in SVB, according to Axios.
Thiel's fund wanted to put even more money into the bank, according to the report, in preparation for a new investment project.
However, when Founders tried to make new deposits into SVB, the transfers were not going through, causing concern among the fund's top executives. They then started making calls to investors, urging them to get their cash out of SVB and into bigger, safer banks.
Also Read: Short Seller That Sunk Second-Richest Man Has New Target, And Jack Dorsey Is In The Crosshairs
By late Thursday morning (March 9), Founders had drained all of its SVB accounts and had no "exposure" in the bank's imminent failure.
The sudden run on SVB totaled $42 billion and caused some speculation about Thiel and Founders Fund's involvement in triggering the bank run.
While promoting a bank run is illegal in the U.S., including in California where Founders Fund is based, it's perfectly legal to express a negative opinion about a bank.
After SVB was taken over by the Federal Deposit Insurance Corporation (FDIC), Thiel told the Financial Times that his personal funds were trapped at the bank. "I had $50 million of my own money stuck in SVB," he said, adding that he didn't anticipate the bank to collapse. Thiel's funds became available after the Federal Reserve announced a backstop measure for SVB depositors.
It should be noted that California Penal Code Section 18350 prohibits any person from willfully and maliciously spreading false rumors or circulating false statements with the intent to cause a bank run. The offense can result in criminal charges punishable by imprisonment and fines.
Thiel's involvement in the fund's sudden abandonment of SVB is unclear, and he was reportedly not involved in the calls telling investors to pull their money out of the bank.
Founders Fund CFO Neil Ruthven defended the fund's actions, saying to Axios they acted "in line with our fiduciary duties" and fund officials were trying to protect assets.
Read Next: Janet Yellen's Comments Fail To Calm Investors As First Republic Stock Remains Volatile
Photo by Gage Skidmore on Flickr