Will Benson, Elly De La Cruz lead Reds past Dodgers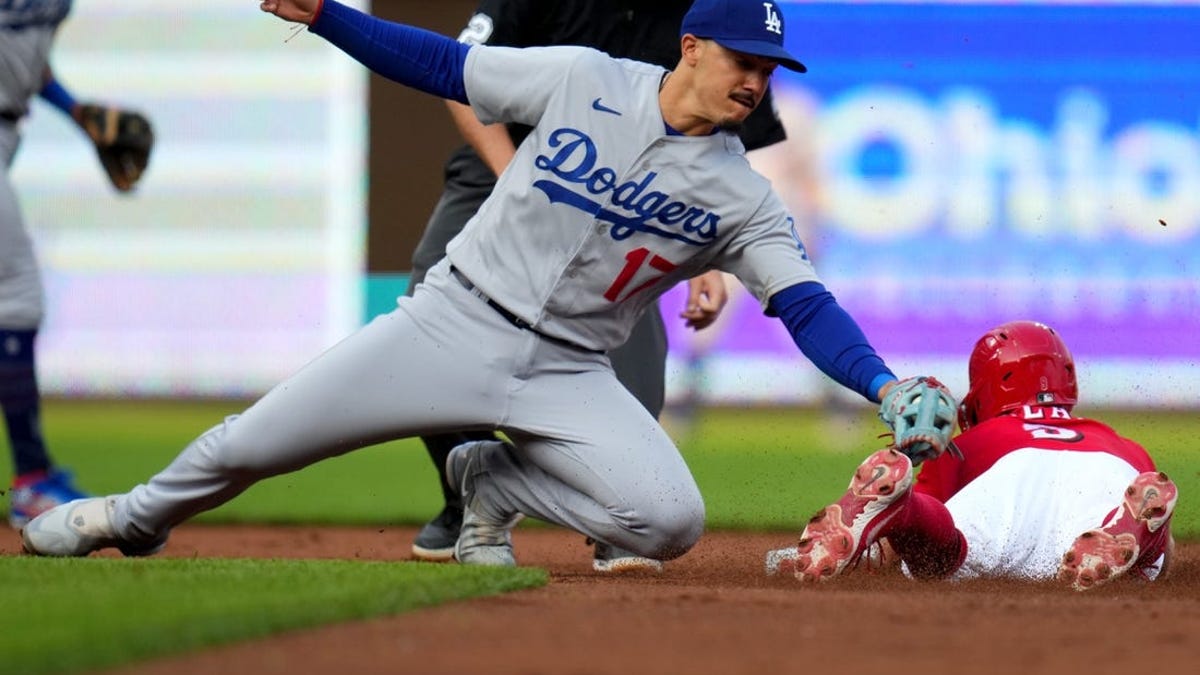 Will Benson crushed his first career home run in the bottom of the ninth, giving the Cincinnati Reds another stunning win over the visiting Los Angeles Dodgers, 8-6 on Wednesday night
Can the Florida Panthers make a comeback? | Agree to Disagree
After TJ Hopkins drew a leadoff walk in a tie game, Benson sent a 2-2 cutter from Evan Phillips 420 feet deep into the right field bleachers. The long ball capped Benson's 48th major league game over two seasons.
Alexis Diaz (2-1) pitched a perfect top of the ninth for the win. Phillips (1-2) faced two batters and retired none as the Dodgers lost their fourth straight
Rookie sensation Elly De La Cruz again thrilled the home crowd with a tape-measure homer and a triple as the Reds won their third straight. Cincinnati topped Los Angeles 9-8 in the series opener on Tuesday by scoring three runs in the bottom of the ninth
Mookie Betts launched his 42nd career leadoff homer, his 16th long ball of the season, to open the Wednesday game and give the Dodgers an immediate 1-0 lead against Cincinnati starter Brandon Williamson. Los Angeles added another run in the first on a Max Muncy RBI single
The Reds and De La Cruz responded immediately. With two outs and Matt McLain on first base in the bottom of the first, De La Cruz made his first career home run a memorable one
In his second big-league game, the switch-hitting phenom crushed a Noah Syndergaard pitch to the last row of bleachers in right for a two-run homer that tied the game 2-2.
The 458-foot blast was the fifth-longest by a major league batter for his first homer in the Statcast era, dating to 2015.
Cruz then used his speed to excite the home crowd when he tripled to right-center in the third. His time of 10.83 seconds was the fastest recorded home-to-third speed recorded this season in the majors.
For the second straight night, the Dodgers took a significant lead, racing out to a 6-2 advantage. Miguel Vargas belted a solo homer to left-center in the second, his sixth of the season, and Will Smith socked a two-run homer in the third as part of a three-run uprising that gave the Dodgers a four-run lead
However, Syndergaard could not hold the advantage. In the bottom of the third, McLain tripled and scored on a Jonathan India sacrifice fly, and De La Cruz tripled and scored on a Spencer Steer single. Tyler Stephenson followed with a two-run homer to right-center to tie the game 6-6.
Syndergaard, who yielded six runs on seven hits in three innings, has allowed 22 earned runs in his past 23 innings.
Meanwhile, the Dodgers had two players make their major league debuts in the game. Jonny DeLuca started in center field and went 0-for-2 with a walk while right-handed reliever Nick Robertson impressed by striking out three in two perfect innings, including fanning De La Cruz
–Field Level Media