Why NFL Writer Not Confident Patriots Can Make Playoff Push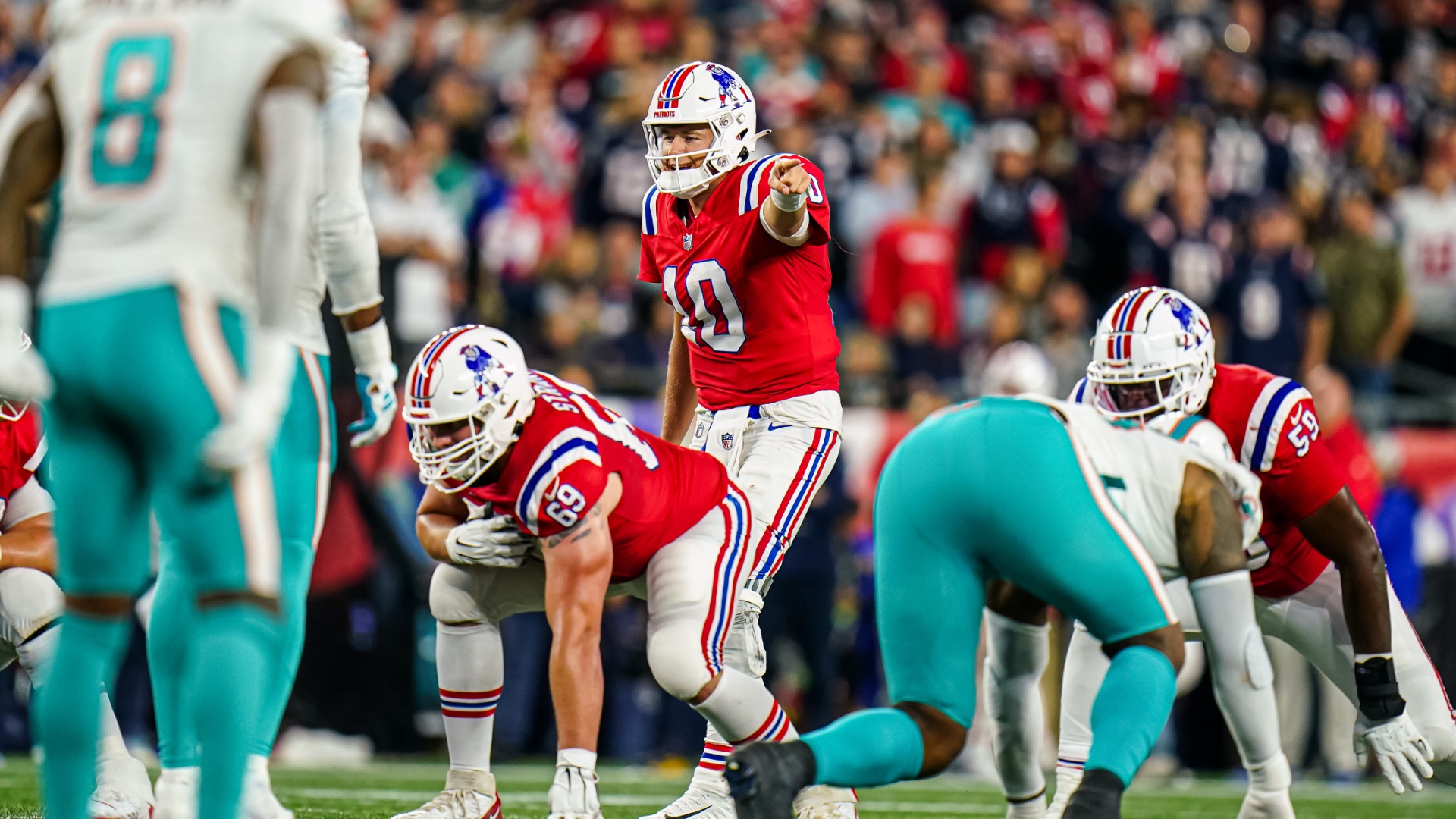 Bill Belichick and the New England Patriots have dropped consecutive games to start their NFL campaign for the first time in more than two decades.
And while the Patriots' season still is far from over, history has taught us how difficult it is for a team to bounce back from a 0-2 start and make the playoffs. Since the playoff field expanded to 12 teams in 1990, merely 11.5% of teams who started 0-2 have reached the postseason. Since 2019, only one of 32 teams that started 0-2 reached the NFL playoffs (Cincinnati Bengals, 2022).
ESPN's Bill Barnwell ranked the eight NFL teams who have started the season with consecutive losses in consecutive weeks. Barnwell ranked which of those 0-2 teams he believes are most likely to rebound and play in the postseason.
Where Barnwell ranked the Patriots is rather concerning for New England.
Story continues below advertisement
New England was listed as the fifth-most likely team to avenge its 0-2 start and make the playoffs. The Patriots rank ahead of only the Houston Texans, Arizona Cardinals and Chicago Bears in the eyes of Barnwell. Those three teams are thought to be the worst in the league.
"(Mac) Jones is never going to be a great deep thrower, but the Patriots don't have anybody who is going to scare opposing offenses downfield," Barnwell wrote for ESPN. "… The Patriots are not built to play from behind, and they haven't led for a single second this season. It might just be that simple."
After a tough two-week start to the season, New England has winnable games in the near future. There's a real possibility the Patriots get back to .500 after Week 6 with upcoming games against the New York Jets in Week 3, Dallas Cowboys in Week 4, New Orleans Saints in Week 5 and Las Vegas Raiders in Week 6. But it's certainly no guarantee.
Barnwell isn't the only one who views a playoff berth as a long shot, though. FanDuel Sportsbook believes it's far more likely the Patriots miss the playoffs (-550) than make the postseason (+390).
Story continues below advertisement