Who Was Kerry Condon in the MCU?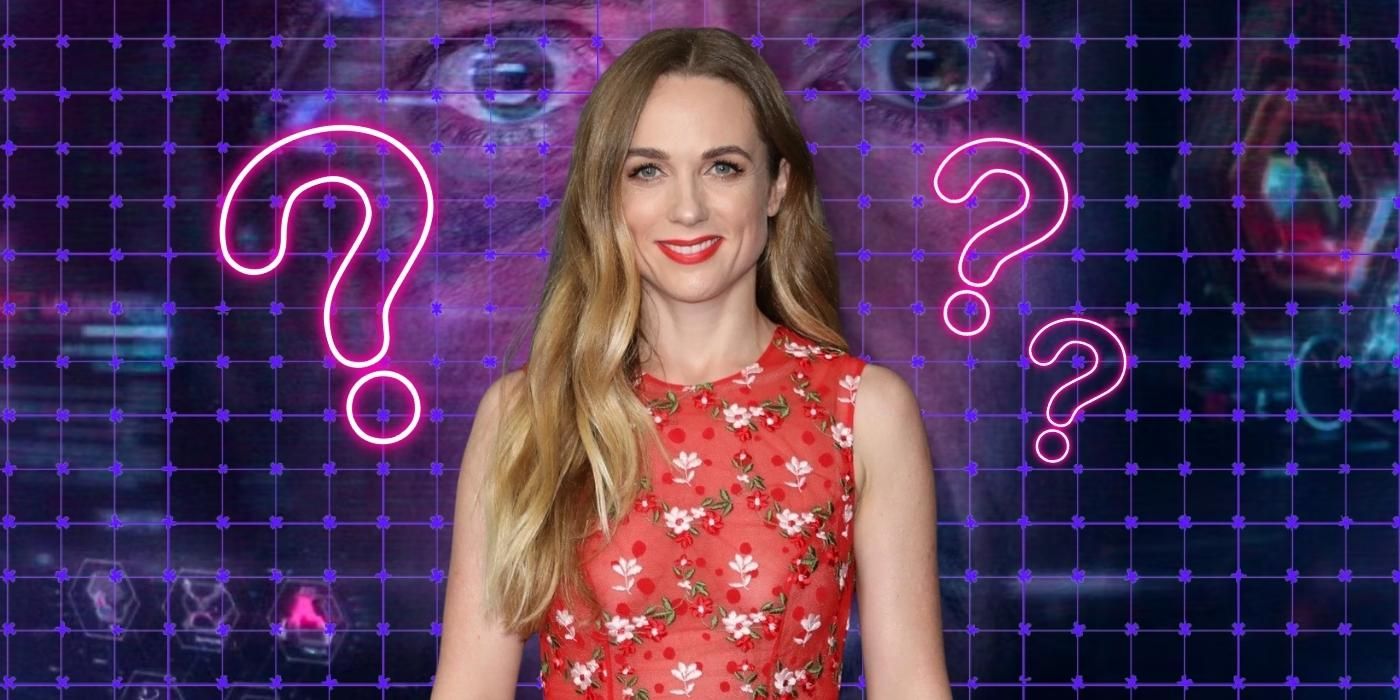 With hundreds of characters jumping between movies and TV shows, the Marvel Cinematic Universe became too big for the average fan to keep track of everything. This is why some might be surprised that Academy Awards-nominated Kerry Condon had a long MCU career before charming the world as Siobhán Súilleabháin in The Banshees of Inisherin. That's because Condon is the official voice of F.R.I.D.A.Y., the AI that becomes Tony Stark's (Robert Downey Jr.) helper after J.A.R.V.I.S. gets uploaded into Vision (Paul Bettany) during the events of Avengers: Age of Ultron.
RELATED: F.R.I.D.A.Y. Actor Kerry Condon on the Heartbreaking Note She Received for Tony's Final MCU Moment
F.R.I.D.A.Y.'s MCU Journey
When Iron Man introduced the world to Tony Stark, the genius entrepreneur had already coded J.A.R.V.I.S., aka Just a Rather Very Intelligent System. While Stark might not be brilliant when naming things, he did a wonderful job with J.A.R.V.I.S., as the AI does all the heavy lifting every time the scientist needs to create a new element, design a new armor, or even calculate his flight patterns. There wouldn't be an Iron Man without J.A.R.V.I.S. because Stark's armor is just too complex for a human to create with their bare hands. So, things get particularly tough once Ultron (voiced by James Spader) becomes aware of itself and destroys J.A.R.V.I.S. to spread his digital consciousness through the internet. J.A.R.V.I.S., fortunately, survives the attack and is eventually uploaded into an artificial body, becoming a key ingredient to the creation of Vision.
In Age of Ultron, Stark is forced to upload a new AI to his armor to keep fighting Ultron as Iron Man. That's why, before the Battle of Sokovia, Stark chooses F.R.I.D.A.Y. as his new AI assistant. The Female Replacement Intelligent Digital Assistant Youth proves that Stark should let other people create their acronyms. F.R.I.D.A.Y.'s upload also introduced Condon to the MCU. Because after Age of Ultron, the actress voiced Stark's AI until the end of the "Infinity Saga."
How F.R.I.D.A.Y. & J.A.R.V.I.S Are Similar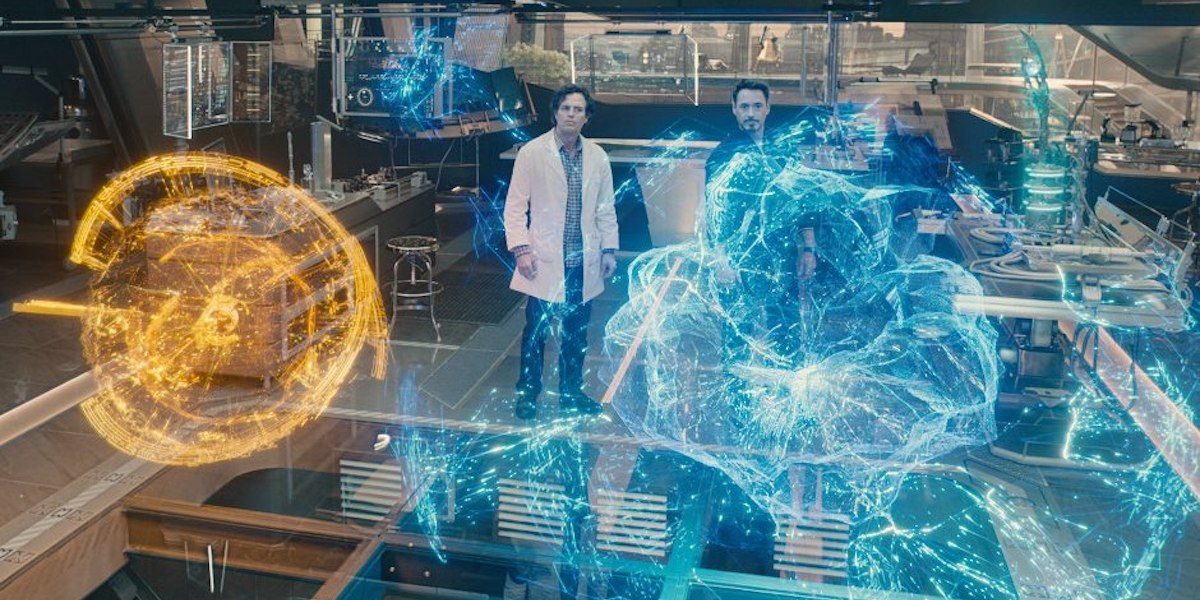 Just like J.A.R.V.I.S. AI mimicked the accent of an English man, F.R.I.D.A.Y. embraces Condon origins and allows the star to use her Irish accent. And while J.A.R.V.I.S. might have been Stark's best AI when he designed the first Iron Man armor, F.R.I.D.A.Y. proved essential to the Avengers on multiple occasions. F.R.I.D.A.Y. helps Stark analyze Steve Rogers' (Chris Evans) fighting patterns in Captain America: Civil War, allowing Stark to go toe to toe with the super soldier. She also helps to babysit Peter Parker (Tom Holland) during the events of Spider-Man: Homecoming.
F.R.I.D.A.Y. gets de-activated in Avengers: Infinity War after Stark goes to space and gets out of range to access her database. However, she's back in Avengers: Endgame and even helps Stark to crack time-traveling. Thanks to F.R.I.D.A.Y., Stark can run simulations and design the Time-Space GPS, which allows the Avengers to revert Thanos' (Josh Brolin) Snap. So, while Condon never showed up in flesh and bone in the MCU, she has been lending her voice to a character crucial for the Avengers' most significant victory.
Since Stark's death in Endgame, we haven't heard a word about F.R.I.D.A.Y. We don't know if the AI might have been decommissioned or if F.R.I.D.A.Y.'s processing power is being used elsewhere by Pepper Potts (Gwyneth Paltrow) and Stark Industries.
However, the AI and Condon can return to the MCU in multiple ways. Dominique Thorne recently debuted as Ironheart in Black Panther: Wakanda Forever, and the heroine is getting a solo series sometime in 2023 or 2024. So, it's fair to assume Ironheart will somehow deal with Stark's legacy and maybe give F.R.I.D.A.Y. a new purpose. There's also an Armor Wars movie in development starring Don Cheadle as War Machine. Initially a Disney+ series, Armor Wars became a movie due to its importance to the MCU. That means it wouldn't be odd if the film brought F.R.I.D.A.Y. back, maybe to help War Machine, maybe as a new tool being used by a villain. Whatever happens in the future, we hope Condon gets more MCU opportunities and maybe can even become a live-action character sometime in the future.
Kerry Condon's Work Outside Her MCU Role
While we are excited to hear (or see) Condon returning to the MCU, we also love following the actress's career outside Marvel Studios. While Condon didn't take an Oscar home for her role in The Banshees of Inisherin, playing Siobhán granted her dozens of nominations and awards, including a BAFTA for Best Supporting Actress.
Condon has also been part of other critically-acclaimed movies such as Three Billboards Outside Ebbing, Missouri and The Runway. On television, Condon played the role of Stacey Ehrmantraut in Better Call Saul, the daughter-in-law of fan-favorite Mike Ehrmantraut (Jonathan Banks). She also became Octavia of the Julii for Rome, Laura for Women on the Verge, and Rosie Shanahan for Luck. As a talented star, Condon has also spent some time on stage, starring in The Lieutenant of Inishmore and The Cripple of Inishmaan, two plays by Martin McDonagh, who would later write, direct, and produce Three Billboards Outside Ebbing, Missouri and The Banshees of Inisherin.
Condon will be seen next in the thriller In The Land Of Saints And Sinners with Liam Neeson and Ciarán Hinds. She was also cast in a lead role in Night Swim, a new supernatural thriller produced by James Wan's Atomic Monster. Based on Bryce McGuire's acclaimed 2014 short film, Night Swim follows a woman who's stalked by a dangerous man, to be played by Wyatt Russell. It's an interesting part that'll allow Condon to flex some new acting muscles, especially since Wan's productions are known for ramping up the horror and creating spine-chilling franchises.
With such a diversified career, Condon has proved time and time again how talented she is. Her Academy Award nomination is long overdue, and even though Jamie Lee Curtis got the award, we sincerely hope The Banshees of Inisherin helps her score bigger roles in the future. And with all the buzz surrounding Condon's phenomenal performance in McDonagh's latest movie, Marvel Studios would miss a huge opportunity if they didn't bring F.R.I.D.A.Y. back for an extended role.