What Yoshinobu Yamamoto's MLB Posting Means For Red Sox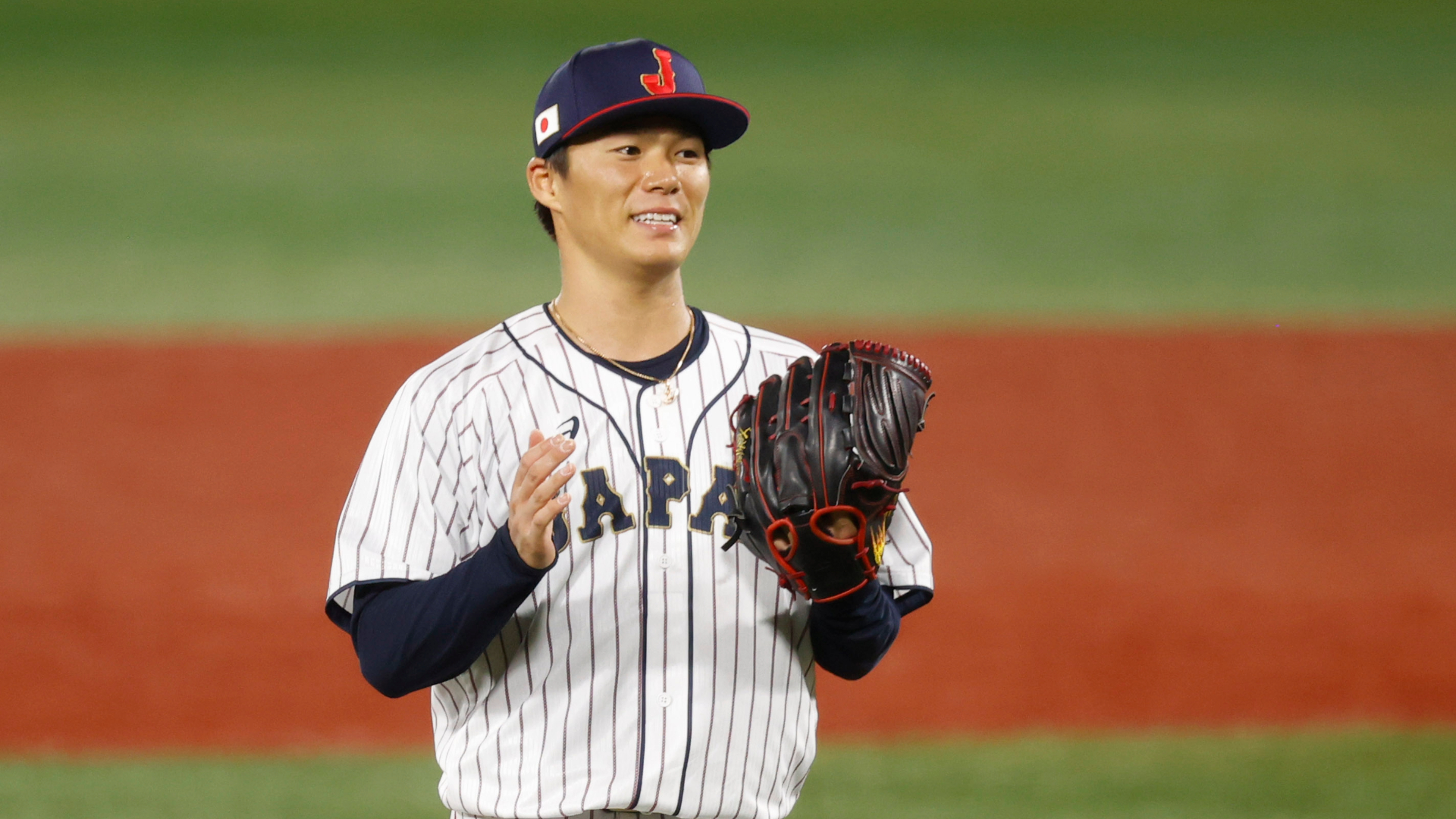 Enough peeking through the blinds. The window to sign Yoshinobu Yamamoto opens Tuesday, which is huge news for the Boston Red Sox and every other franchise across Major League Baseball.
The Orix Buffaloes, Yamamoto's team in Japan's Nippon Professional Baseball, officially posted the star pitcher Monday. Yamamoto will have 45 days, beginning Tuesday at 8 a.m. ET, to negotiate with MLB clubs, meaning we'll know his free agency fate by Jan. 4.
Yamamoto's posting isn't a surprise. It's long been expected that he'd transition to MLB before the 2024 season. But it's nevertheless a significant checkpoint in Yamamoto's baseball journey. And his impending decision will have wide-ranging ramifications, as he's viewed as arguably the best pitcher available on the open market this offseason.
Will the Red Sox strike now that the iron is hot? There's a strong case for Boston opening its checkbook to land Yamamoto. Not only did he post jaw-dropping numbers in Japan, winning three consecutive Eiji Sawamura Awards as NPB's top starting pitcher. He also passed the eye test for many evaluators, portending a potential ace in the United States. And he's just 25 years old, far younger than the other high-end free agents.
Story continues below advertisement
Of course, there's some inherent risk involved. Yamamoto is an unknown commodity by virtue of having zero MLB experience. Some international players never fully adjust to the change in competition. But the upside is incredibly tantalizing. It's not totally irrational to think his long-term impact could rival that of his countryman, Shohei Ohtani, even though the latter's free agency is destined to dominate headlines this offseason.
Ohtani, a two-time American League MVP, is a proven two-way superstar. He's a unicorn. The best player on the planet. He'll be paid as such this winter. But he likely won't pitch in 2024 after undergoing his second Tommy John surgery. What does his future on the mound look like? It's difficult to project, especially with Ohtani turning 30 next July, and that uncertainty comes with its own set of risks despite his obvious talent and marketing power. Yamamoto ultimately might be a better fit for a team like the Red Sox, who desperately need front-end starting pitching.
DraftKings Sportsbook recently posted next-team odds for Yamamoto, among other free agents. The Red Sox had the second-shortest odds as of Nov. 13, at +400. Only the New York Mets sat above them on the betting board, at +220.
If nothing else, that shows Boston is being taken seriously as a possible suitor for Yamamoto. Perhaps new Red Sox chief baseball officer Craig Breslow will be even more aggressive now that Aaron Nola signed a seven-year, $172 million contract with the Philadelphia Phillies on Sunday, removing one of the top arms from a free agency class that also includes Blake Snell and Jordan Montgomery, among others.
Story continues below advertisement
Whichever team signs Yamamoto will need to surrender a boatload of cash. MLB Trade Rumors recently predicted a nine-year, $225 million contract for the two-time Pacific League MVP. ESPN's Kiley McDaniel projected seven years and $212 million, which equates to more than $30 million annually.
In addition, the Buffaloes are entitled to a posting fee, with the signing team paying Orix 20% of the contract's first $25 million in guaranteed money, 17.5% of the next $25 million and 15% on anything beyond $50 million. All told, the Red Sox, or whoever, could be looking at a total tab north of $250 million. Big cheddar, obviously.
But that's the cost of doing business in free agency, where starting pitching always is coveted, and the Red Sox seemingly are positioned well financially to stick their heads out the window and make a serious sales pitch to Yamamoto. The next month and a half could be fascinating.