We're Finally Getting Teenaged Teenage Mutant Ninja Turtles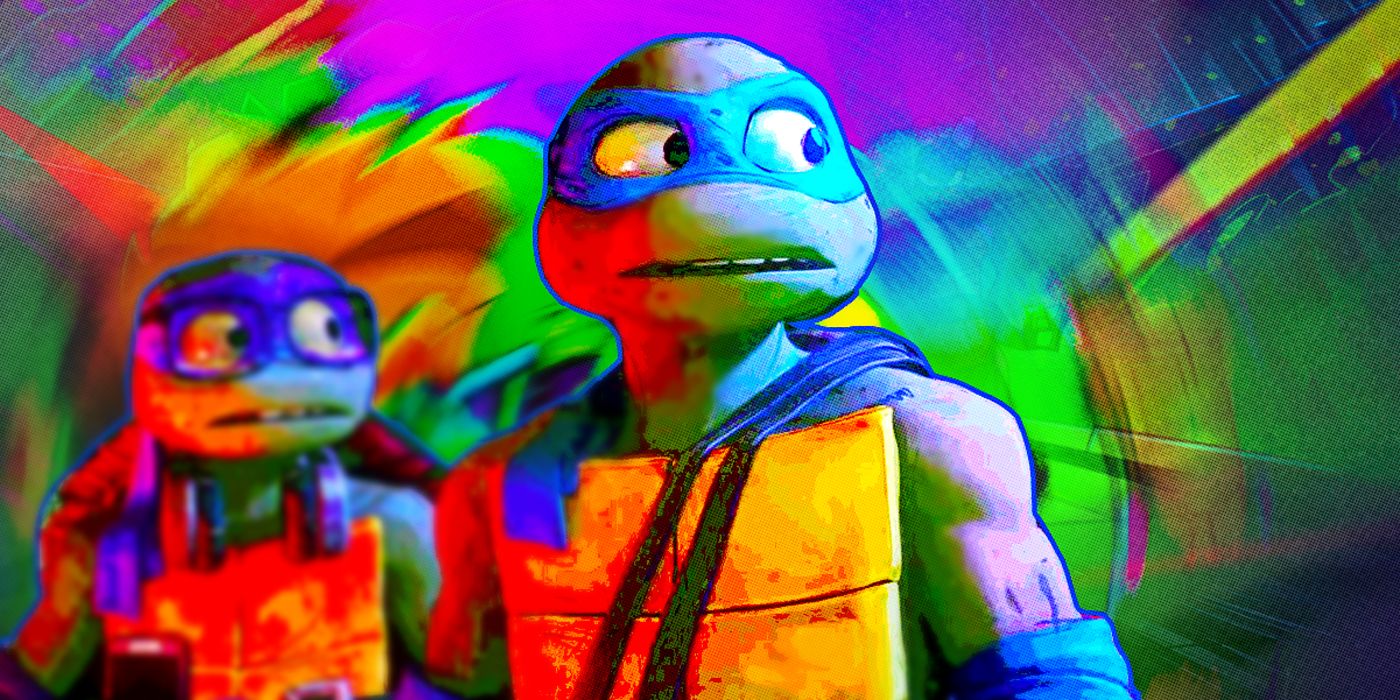 The first official trailer for Teenage Mutant Ninja Turtles: Mutant Mayhem brought a fresh new vibe to the Heroes in a Half Shell. It features a voice cast stacked with talent, stylized animation in the vein of Spider-Man: Into The Spider-Verse, and it decides to eschew the traditional origin stories that previous TMNT films have done. But the biggest shakeup involves the main characters themselves. Nicolas Cantu, Micah Abbey, Shamon Brown Jr., and Brady Noon are voicing Leonardo, Donatello, Michaelangelo and Raphael – making this the first Teenage Mutant Ninja Turtles project where the Turtles are voiced by actual teenagers!
The 'Teenage' Part of 'Teenage Mutant Ninja Turtles' Has Rarely Been Touched Upon
While the other TMNT films have featured the martial arts and strange foes that are a staple of Turtles canon, their adolesence is rarely touched upon. True, there's the constant highlighting of Raphael's temper, but it's rare to see the Turtles deal with teenage problems like growth spurts or rebelling against their adoptive father Splinter (voiced by Jackie Chan in Mutant Mayhem.) A large part of that's due to the fact that the Turtles' ages haven't really been locked down in previous projects, but also the fact that they've mostly been voiced by adults.
In getting Cantu, Abbey, Brown Jr. and Noon, Mutant Mayhem takes a different path. The trailer has them actually sounding like actual teenagers would, which lends more authenticity to their interactions. Their voices have the high pitch of kids who haven't quite cracked the puberty ceiling! Interestingly, this is inverted with the Turtles' long-time ally April O'Neill (Ayo Edebiri), who's also depicted as being around the same age as the Turtles in Mutant Mayhem.
Trailer Suggests Casting Actual Teenagers Gives 'Mutant Mayhem' a Different Vibe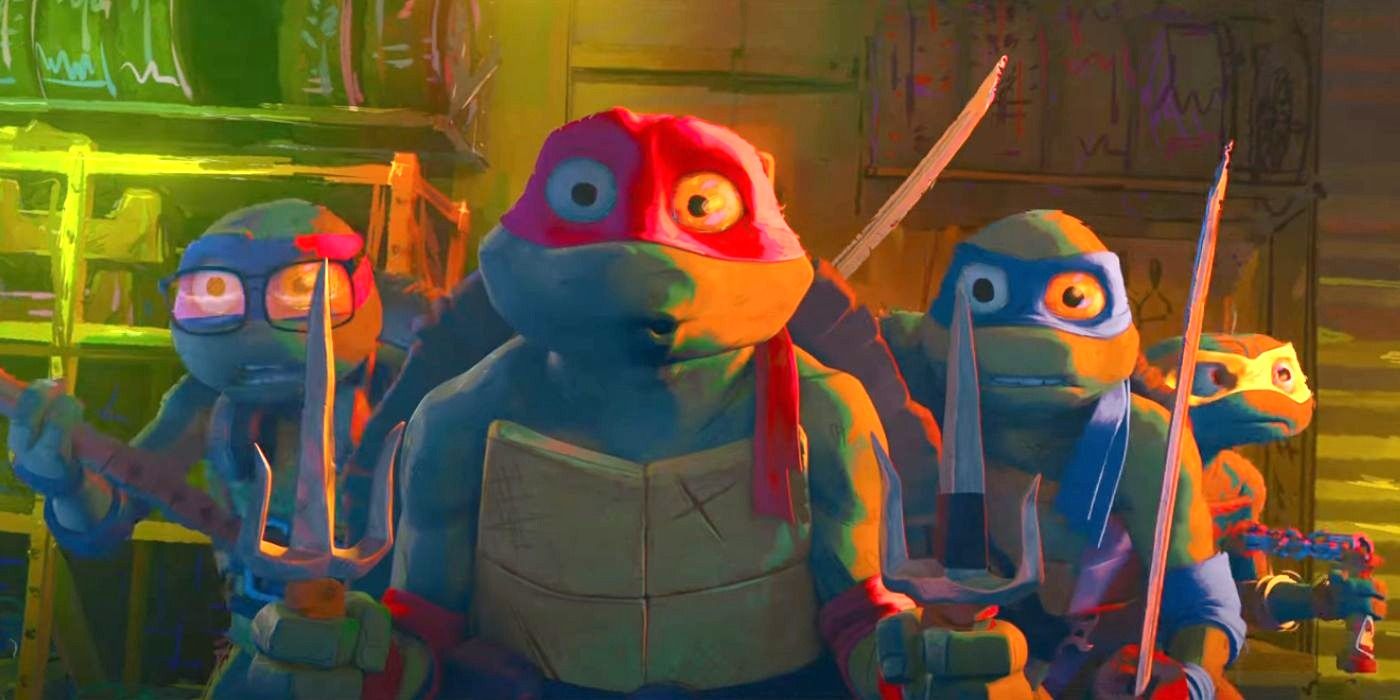 The trailer suggests that the teenage cast also lends a new vibe to the Turtles' dynamic. The majority of TMNT shows and movies have stuck to the Turtles' stock personalities, as established in the now-classic opening to the 1987 animated series. Leonardo is the leader, and keeps the Turtles focused during battle. Donatello is a bonafide genius, able to craft sophisticated machinery with ease. Raphael has a hair temper trigger. And Micheangelo is the easy-going "party dude", prone to cracking jokes.
Mutant Mayhem seems like it will flip this dynamic on its head, showcasing the Turtles getting into various shenanigans. The most prominent? The moment where they attempt to utilize their ninja skills and weapons…to burst a watermelon in half. Raphael suggesting that they use ninja stars on the watermelon is the exact kind of ridiculously dangerous stunt that a teenager would cook up. And when one of Raphael's sai lands in Donatello's leg, Donatello ends up screaming in pain. Even Leonardo, who'd usually be cool and composed, is visibly grossed out. Again this helps the Turtles feel like actual teenagers.
RELATED: 'Teenage Mutant Ninja Turtles: Mutant Mayhem' Gets Action Figures From Playmates Toys
Seth Rogen's Love for Obscure Comics Already on Display in 'Teenage Mutant Ninja Turtles: Mutant Mayhem' Trailer
Mutant Mayhem marks the latest indie comics adaptation from Seth Rogen and Evan Goldberg's Point Grey Pictures, as both have a producing role (and Rogen voices the massive mutant warthog Bebop.) Their previous efforts include The Boys and Invincible at Prime Video, and Preacher at AMC. These series are well known for having buckets of gore and other adult themes, but also straying far from the traditional caped and cowled path that most comics take. By adapting these comics, Rogen and Goldberg are proving that there's more to comics than the Marvel and DC Universes. And in doing Mutant Mayhem, they're once again straying from the beaten path while revealing hidden depths. And that deserves a hearty "Cowabunga"
Teenage Mutant Ninja Turtles: Mutant Mayhem slides into theaters on August 4, 2023.