Trump's public statements are being influenced by his lawyers: expert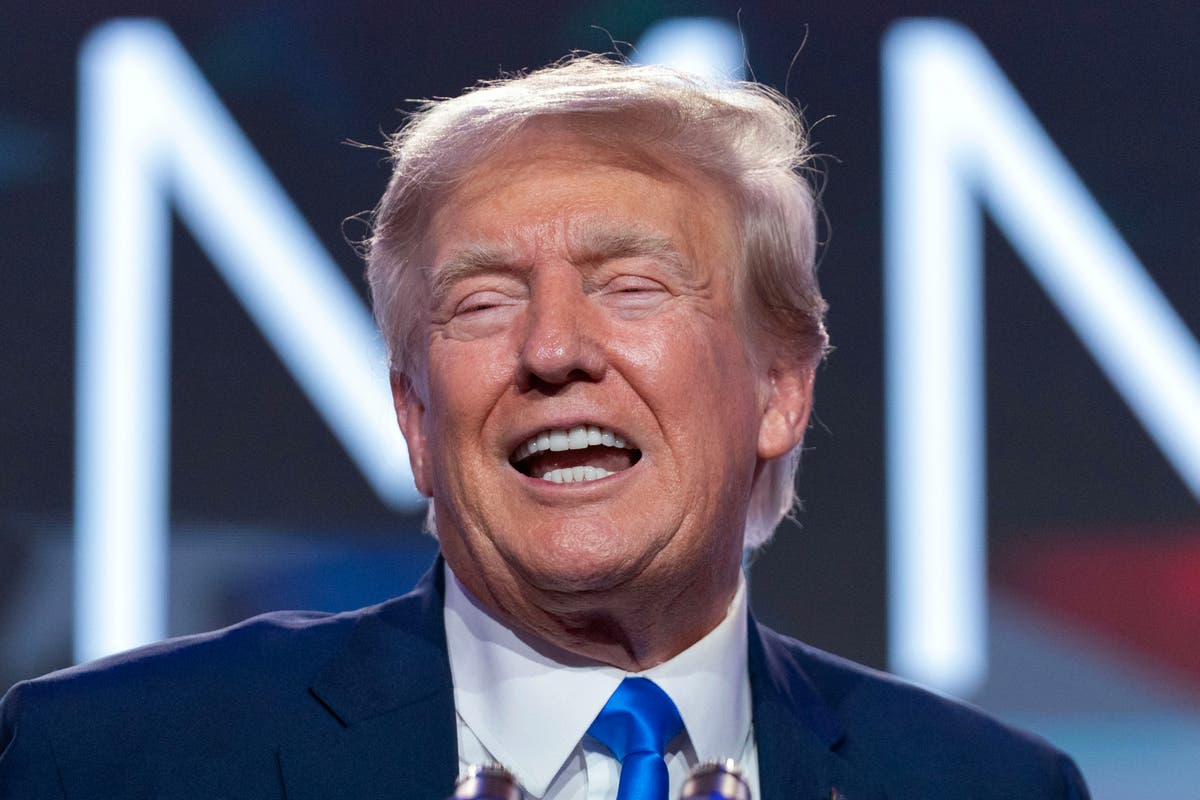 Donald Trump's public statements have changed in line with advice from his lawyers, a legal expert has suggested.
Harry Litman, a former US attorney and former deputy assistant attorney general for the Western District of Pennsylvania, wrote on X, the platform formerly known as Twitter, on Monday night that the former president "continues to employ the same braggadocio. But listen carefully, he's begun to pepper his proclamations with hedges, such as 'in my opinion' or 'that's what I think.' That's lawyer-prescribed to try to shield him from outright lies".
One example of this came when Mr Trump was speaking to Megyn Kelly of SiriusXM.
Mr Trump insisted that there's no "ritual" to declassifying secret information as he argued that he was allowed to have the boxes of files found at Mar-a-Lago which led to one of the indictments against the former president.
Mr Trump was speaking to Kelly when he returned to one of his familiar talking points, calling Special Counsel Jack Smith "deranged".
"We have a deranged guy named Jack Smith who has been overturned at the Supreme Court a number of times, and he gets overturned … because he goes too far," Mr Trump told Ms Kelly. "They don't even mention the Presidential Records Act. This is all about the Presidential Records Act."
"I'm allowed to have these documents, I'm allowed to take these documents – classified or not classified. And frankly, when I have them, they become unclassified. People think you have to go through a ritual – you don't, at least in my opinion, you don't," Mr Trump added.
But a number of social media users didn't seem to think slipping in "in my opinion" would help Mr Trump in the courts.
Responding to Mr Trump's comments to Ms Kelly, Jennifer Rubin, a Washington Post columnist, wrote that it was "another public confession. Like taking candy from a baby".
"Someone should tell him, that the US isn't governed by opinions, it's governed by laws," one user said.
Conservative anti-Trump lawyer George Conway also noted that Mr Trump appeared to be making comments putting him in further legal jeopardy, saying that "interviewers should be required to read him his rights".
"Credit to @megynkelly for letting him confess to the crimes in the indictment. She'll see this played at the trial by the government," Bradley Moss added.
"I want Dude to say this to Jack Smith in open court during his criminal trial," Tony Michaels said.
Mr Trump's shift in language comes as Mr Smith's office has asked for a narrow gag order from Judge Tanya Chutkan in the federal election interference case against Mr Trump in Washington DC to prevent him from attacking possible witnesses and jurors.