Trump's Proposed Tariff Hike On Imports Slammed By Mike Pence: A 'Middle-Class Tax Increase' That Will Increase Inflation At 'Worst-Possible Time'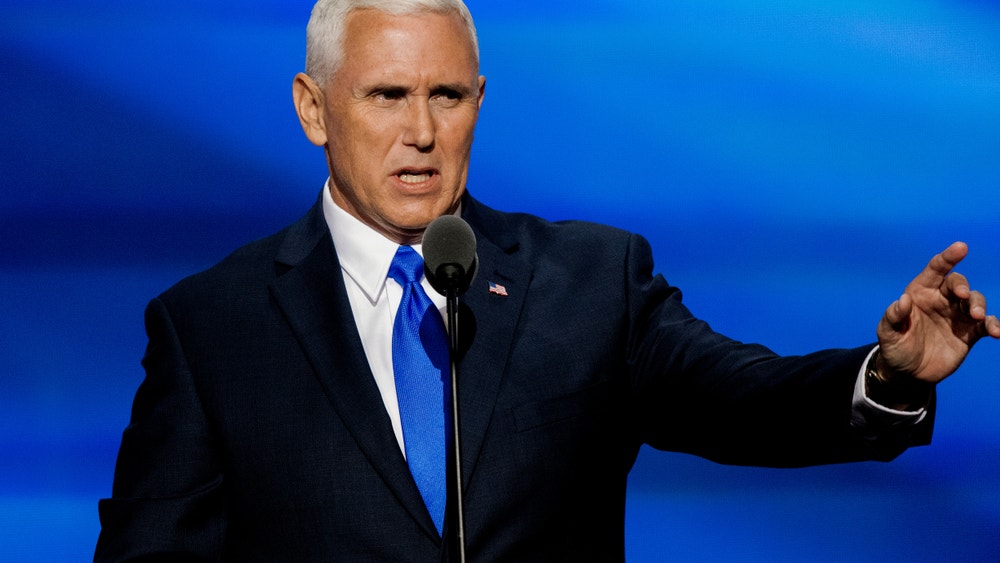 Former Vice President Mike Pence has voiced strong opposition to the proposed 10% tariff on imported goods by Donald Trump, labeling it as a "middle-class tax increase."
What Happened: CNBC reported that Pence, who is also running for the Republican presidential nomination, released a sharply-worded memo through his campaign. The memo warns that Trump's proposed tariffs would escalate inflation and inadvertently give an advantage to China, a key competitor of the United States.
The memo further criticizes Trump's current political agenda, drawing a contrast with the policies enacted during their shared term in the White House. "We stood strong with our allies and stood up to our enemies when it came to leadership in the world," Pence's statement reads, accusing Trump and his supporters of backing down from American leadership.
The campaign document cites a study by the non-profit Tax Foundation, estimating that Trump's plan could impose an additional $300 billion in taxes annually on American consumers and result in the loss of over 500,000 full-time jobs.
The memo may shed light on Pence's strategy for the forthcoming primary debate. Meanwhile, Trump is planning to address current and former union workers in Detroit, seemingly to divert attention from the debate.
The Pence campaign also contends that the proposed tariffs would disproportionately affect low-income and middle-class Americans, while the "flawed foreign policy" would penalize allies and favor adversaries such as China.
See Also: Jared Kushner's Controversial $2B Saudi Deal Faces No Threat Even If Trump Re-Elected, Hints Crown Prince
Why It Matters: Pence's critique of Trump's tariff proposal adds another layer to the ongoing debate and may influence the strategies of other GOP presidential candidates in the upcoming primary debate.
Trump's proposed tariff has been a contentious topic. In August, he proposed a 10% "universal baseline tariff" on all imports as part of his economic plan for his presidential bid, a move that was widely criticized by economists, including Paul Krugman.
This isn't the first time Trump has proposed such measures. Earlier in June, he threatened to impose a 100% tariff on Chinese goods if China didn't close its spy base in Cuba. Trump's hardline stance on tariffs was also visible during his previous tenure when he vowed to impose reciprocal taxes on India, criticizing their high tariffs on US-made products, especially Harley-Davidson motorcycles.
Photo by Mark Reinstein on Shutterstock
Read Next: Elon Musk's vision and ventures are propelling Austin, Texas into an extraordinary opportunity for investors. Here's how to invest before he floods it with new tech workers.
---
Engineered by Benzinga Neuro, Edited by
Shivdeep Dhaliwal

---
The GPT-4-based Benzinga Neuro content generation system exploits the extensive Benzinga Ecosystem, including native data, APIs, and more to create comprehensive and timely stories for you.
Learn more.
---