Trump's GOP Challengers Have Very Different Reactions to Jan. 6 Indictment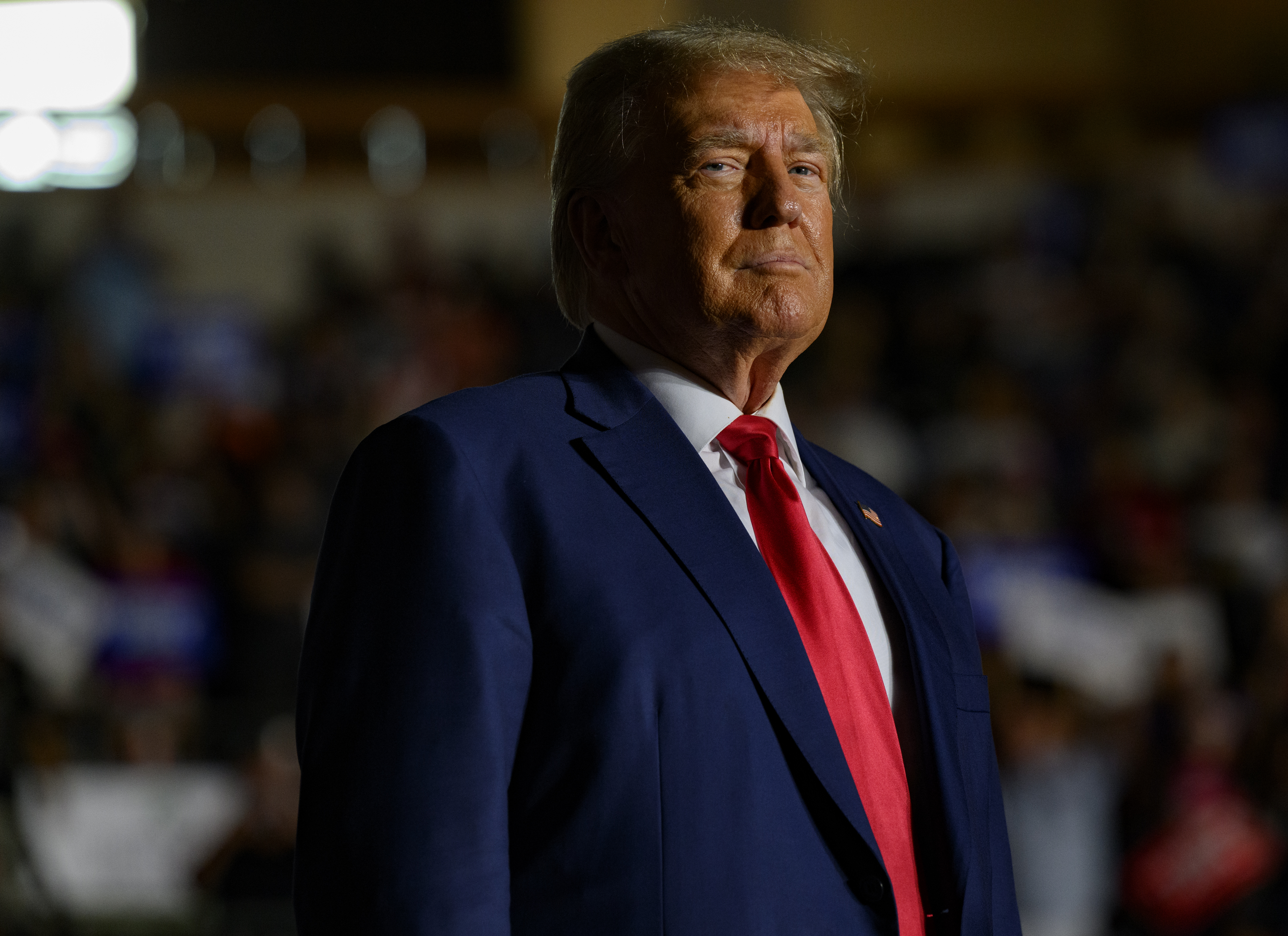 Former President Donald Trump's second federal indictment this year provoked varying reactions from his Republican rivals, from promises of a pardon to outright condemnation.
Trump, the GOP front-runner in the 2024 presidential race, was indicted Tuesday on four federal charges stemming from the Department of Justice (DOJ) probe into the deadly January 6, 2021, attack on the U.S. Capitol.
Trump has denied any wrongdoing and referred to the indictment as "fake charges" and election interference.
The former president's legal battles, which include another federal indictment from a separate DOJ probe that involves Trump's handling of classified documents after leaving the White House, have sparked a divide among his GOP challengers.
Newsweek reached out via email on Tuesday to Trump representatives for comment.
In the classified-documents case, Trump faces 40 federal charges and is scheduled for arraignment in the Capitol riot investigation on Thursday.
Trump hinted that federal charges were coming on Tuesday in a post to his Truth Social platform shortly before the indictment was made public. In the January 6 probe, Trump was charged with conspiracy to defraud the United States; conspiracy to obstruct an official proceeding; obstruction of and attempt to obstruct an official proceeding; and conspiracy against rights.
A handful of his GOP presidential contenders quickly responded to Trump's indictment news on Tuesday evening.
Former Vice President Mike Pence, Trump's 2016 running mate, was a key figure named in the Capitol riot indictment. Pence resisted pressure from the former president to help overturn the 2020 election, the court document states, which says Trump made several phone calls to his former vice president, urging him to intervene with certification proceedings.
Shortly after 8 p.m., Pence issued a series of tweets, sharing his thoughts on Trump's charges and slamming the former president for putting "himself over the Constitution."
"Today's indictment serves as an important reminder: anyone who puts himself over the Constitution should never be President of the United States," Pence said in one of the tweets, adding in another that he will have more to say once he reviews the indictment.
In a subsequent post, Pence said he "chose the Constitution" over Trump and "always will."
"Our country is more important than one man," he said. "Our Constitution is more important than any one man's career. On January 6th, Former President Trump demanded that I choose between him and the Constitution. I chose the Constitution and I always will."
Florida Governor Ron DeSantis, fellow GOP presidential candidate, didn't directly mention his rival by name but called a trial "unfair."
In a tweet just before 6 p.m., DeSantis admitted he had yet to read the indictment. He went on to say in the post that D.C. is a "swamp" and pledged to end the "weaponization of the federal government."
"As President, I will end the weaponization of government, replace the FBI Director, and ensure a single standard of justice for all Americans," DeSantis said. "While I've seen reports, I have not read the indictment. I do, though, believe we need to enact reforms so that Americans have the right to remove cases from Washington, DC to their home districts. Washington, DC is a "swamp" and it is unfair to have to stand trial before a jury that is reflective of the swamp mentality. One of the reasons our country is in decline is the politicization of the rule of law. No more excuses—I will end the weaponization of the federal government."
Former New Jersey Governor Chris Christie, who has been a vocal Trump critic, condemned the former president. Christie, in a tweet, said Trump "brought shame to his presidency."
"The events around the White House from election night forward are a stain on our country's history & a disgrace to the people who participated," Christie said. "This disgrace falls the most on Donald Trump. He swore an oath to the Constitution, violated his oath & brought shame to his presidency."
South Carolina Senator Tim Scott said on Twitter that he's "concerned" about "Biden's DOJ" using its authority to target political rivals.
"I remain concerned about the weaponization of Biden's DOJ and its immense power used against political opponents," Scott said. "What we see today are two different tracks of justice. One for political opponents and another for the son of the current president."
In a subsequent tweet, he said the DOJ continues to "hunt Republicans."
"We're watching Biden's DOJ continue to hunt Republicans, while protecting Democrats," Scott tweeted.
Former Arkansas Governor Asa Hutchinson said in a tweet that he always viewed Trump as "morally responsible" for the Capitol attack.
"I have always said that Donald Trump is morally responsible for the attack on our democracy," Hutchinson tweeted. "Now, with today's indictment, our system of Justice will determine whether he is criminally responsible."
In the tweet, Hutchinson shared a video of his response to The Hill following Trump's indictment where the Arkansas Republican says the MAGA leader "misled his supporters."
In the clip, Hutchinson said Trump told supporters that he's "fighting" for them but "he's really asking them to fight for him by paying his legal fees."
Former U.S. Representative Will Hurd also slammed Trump.
In a series of tweets shortly after Trump's indictment was made public, Hurd lashed out at his GOP rival, again saying that the former president was only running to "stay out of prison."
"Let me be crystal clear: Trump's presidential bid is driven by an attempt to stay out of prison and scam his supporters into footing his legal bills," Hurd said in one of the tweets. "Furthermore, his denial of the 2020 election results and actions on Jan. 6 show he's unfit for office."
Hurd, a Texas Republican, also criticized Trump over his repeated claims that the 2020 election was "rigged" or "stolen."
"The 2020 election wasn't stolen, rigged, or fraudulent," he tweeted. "It was lost by Donald Trump because he was incapable of uniting the country. Now, we've got to ask ourselves if we really want a president who's willing to violate his oath to the Constitution just to cling to power?"
Entrepreneur Vivek Ramaswamy, 2024 GOP presidential hopeful, defended his opponent, saying Trump wasn't responsible for the violent riot. In a four-minute video shared on his Twitter account, the Ohio Republican referred to the indictment as an effort by Democratic President Joe Biden's reelection campaign to "potentially eliminate its political opponents from competition."
In a post sharing the video on Twitter, which has recently rebranded with an X logo, Ramaswamy said Trump "isn't the cause of what happened on Jan. 6" and vowed to pardon the former president.
"The corrupt federal police just won't stop until they've achieved their mission: eliminate Trump," Ramaswamy tweeted. "This is un-American & I commit to pardoning Trump for this indictment. Donald Trump isn't the cause of what happened on Jan 6. The real cause was systematic & pervasive censorship of citizens in the year leading up to it. If you tell people they can't speak, that's when they scream. If you tell people they can't scream, that's when they tear things down. If we fail to admit the truth, Jan 6 will just be a preview of far worse to come & I don't want to see us get there."