Trump Will 'Unleash Hell' on His Enemies, Jesse Watters Predicts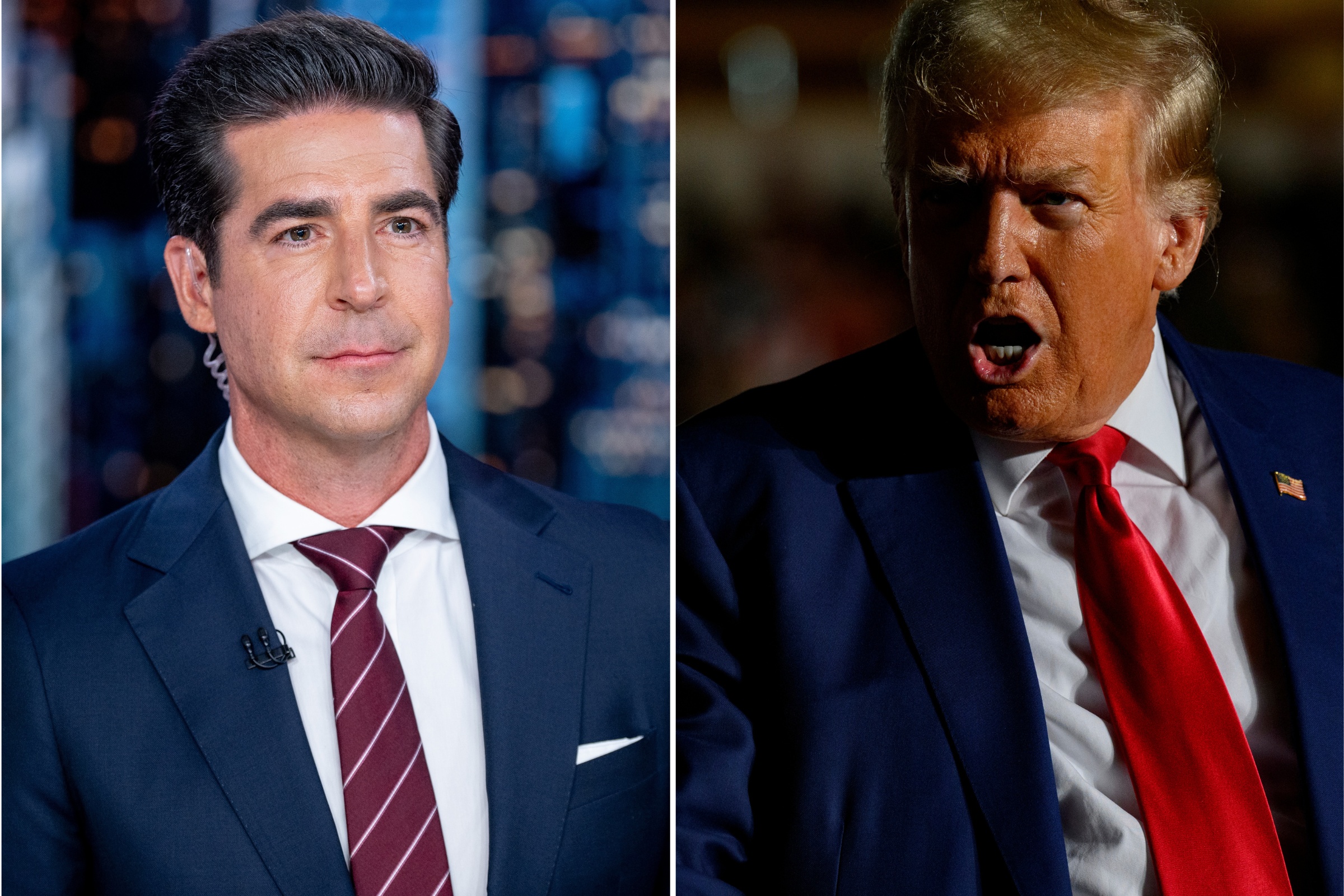 Fox News host Jesse Watters is predicting that former President Donald Trump will eventually "unleash hell" on his political enemies following his third criminal indictment.
In a 45-page indictment released on Tuesday, Trump was charged with four federal felonies related to the January 6 attack on the U.S. Capitol and attempts to overturn his 2020 election loss to President Joe Biden. Trump is also facing 40 federal felony counts over his handling of classified documents and 34 counts of falsifying business records in New York state.
Trump has denied all wrongdoing, having pleaded not guilty to all of the charges on which he's been arraigned. The former president maintains that he is the victim of a political "witch hunt." Many Republicans have followed suit, accusing the Department of Justice and Special Counsel Jack Smith of "weaponizing" the justice system for political purposes.
Watters has taken a similar view, characterizing Trump's criminal charges as "political war crimes." The conservative pundit suggested during a Fox News broadcast after the indictment on Tuesday that Trump would "pardon himself immediately" if his 2024 presidential campaign is successful.
"After these political war crimes have been perpetrated on him, Donald Trump is in the best position he's been so far to win reelection, can you believe that?" said Watters. "At which point, he'll have to pardon himself immediately. And don't you think for a second he's not going to unleash hell on all of his political enemies."
Watters then predicted that a newly reelected Trump would "have to" quickly imprison politicians who stand against him "and their families."
"This is only the beginning of politicians putting other politicians and their families in prison," he said. "Sad that we had to go down this road. But this is where we are, and we have to finish it."
Newsweek reached out for comment to Trump's office via email on Tuesday night.
Trump has vowed to continue his 2024 campaign even if he is convicted and imprisoned before the election. Polls show that the ex-president is the clear frontrunner for the Republican nomination, while he is running neck and neck with Biden in a hypothetical general election rematch.
It is far from certain that Trump actually would have the power to pardon himself of federal convictions if he were to once again become president. Some legal experts have suggested that the move would likely be shot down in court, while others have argued that it is legally feasible.
However, it is a certainty that Trump would be unable to pardon himself of any convictions on state charges, like the ones he is currently facing in New York, or potential charges related to attempts to overturn the 2020 election result in Georgia.