Trump ally Bannon subpoenaed in special counsel Jack Smith's Jan. 6 grand jury probe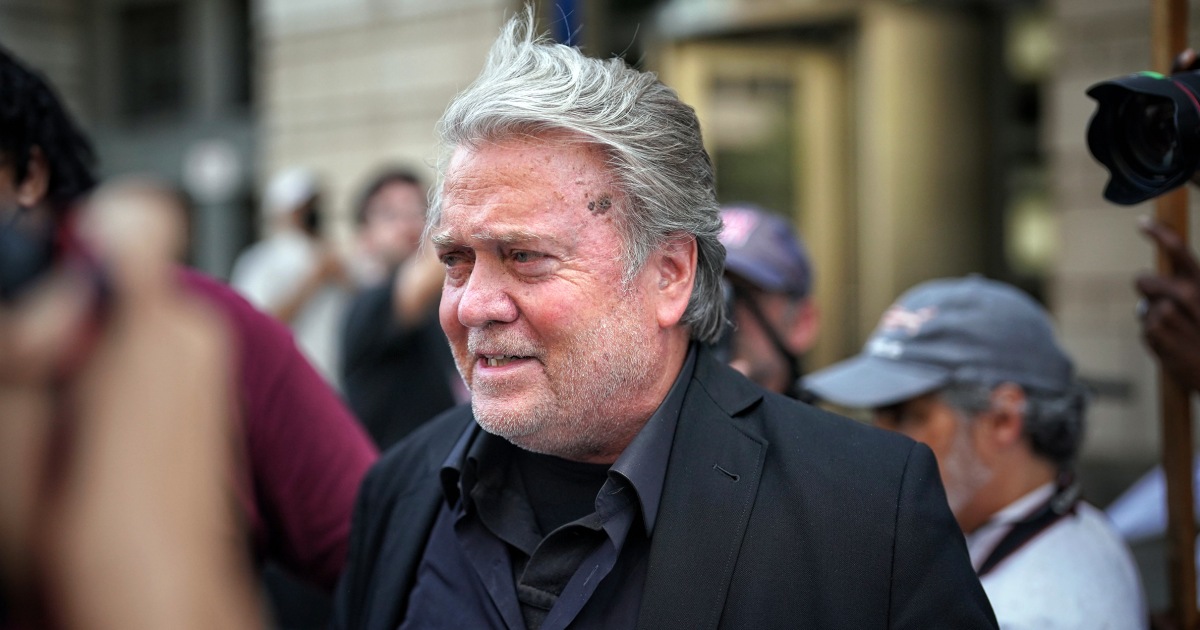 WASHINGTON — Former Trump White House official Steve Bannon has been subpoenaed by a federal grand jury in Washington, D.C., in connection with special counsel Jack Smith's investigation into Jan. 6 and former President Donald Trump's efforts to stay in office, according to two sources familiar with the matter.
The subpoena, for documents and testimony, was sent out in late May, the sources said. The grand jury investigating Trump's actions surrounding Jan. 6 and in connection with efforts to interfere with the peaceful transfer of power is separate from the grand jury in Miami that heard testimony on Wednesday about Trump's handling of classified documents.
A spokesman for the special counsel declined to comment. Bannon's attorney Harlan Protass declined to comment.
Bannon, who now hosts a podcast, was previously charged with contempt of Congress for refusing to cooperate after he received congressional subpoenas from the Jan. 6 committee, and was convicted of two charges in July 2022 following a jury trial. In October, U.S. District Judge Carl Nichols sentenced Bannon to four months in federal prison, but suspended the sentence while Bannon pursued appeals.
Jonathan Dienst and Laura Jarrett reported from New York, Ryan J. Reilly reported from Washington.