The Lost Crown Was Worth Braving Gamescom's Public Halls For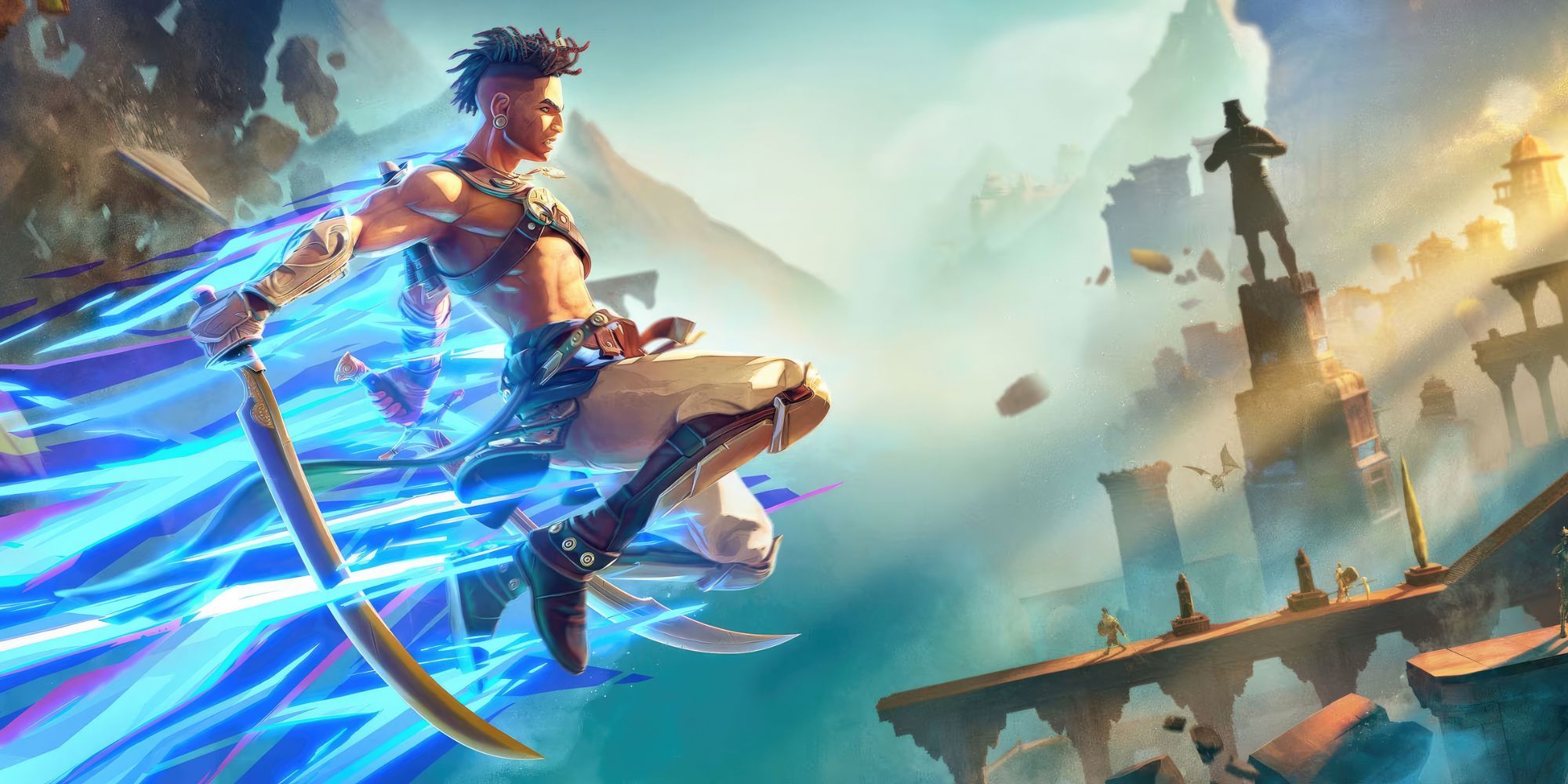 This year, I ticked off one of my biggest bucket list goals and finally got to go to Gamescom, something you'll already know if you've been keeping up with our coverage on the site or seen my handsome mug on our YouTube channel. Now that the hard part of walking thousands of miles through the Koelnmesse and finding something to eat that cost less than €20 is behind me and I can sarcastically write about it all, it's easy to forget that I was a big ball of nerves about going to such a big event.
I've been to numerous events before like EGX, but never something that was on the scale of Gamescom. Thankfully, I was given a ton of great advice from more experienced journalists before making my way over to Cologne such as wearing comfy shoes, drinking lots of water, bringing a spare notebook, having after-work pints at the Corkonian, and making sure to never feed the gamers their G-Fuel after midnight.
Related: Prince Of Persia Creator Says It "Can't Exist" As Triple-A With Assassin's Creed
Everyone I talked to had their own helpful tidbit or anecdote, but there was one bit of advice I heard repeated so much that it seemed to have become an unwritten law of Gamescom for journalists, press, developers, and content creators – whenever you can help it, don't go in the public halls.
That originally seemed harsh to me, but I quickly found out why everyone was telling me the same thing. Gamescom 2023 was attended by a record-breaking 320,000 gamers, all squished into one sun-baked location in the middle of August. That's going to be a bit of a sweatbox already, but then add all the people in complex cosplay outfits and it's a wonder anyone can get around, let alone stressed-out games journalists trying to travel between appointments on opposite ends of the Koelnmesse without having a Red Bull-induced panic attack.
Aside from a few failed attempts to play Black Myth: Wukong, I stuck to the golden rule as much as possible and only went into the public halls if it was absolutely necessary, whether that was filming for videos or getting another pair of Mortal Kombat 11 sunglasses when I sat on my first. That was until I saw a tweet from the Prince of Persia Twitter account on the morning of my last day at Gamescom that said that my most-anticipated game of 2024, The Lost Crown, was playable at the event for the first time… in the public halls.
If there was one game in the world that would be worth being turned into a sweaty, stressed-out mess on a day with back-to-back appointments, it was The Lost Crown. I've wanted a new Prince of Persia game for more than a decade and have loved what I've seen of the upcoming game so far, so my heart was set on trying it out. I turned to the rest of TheGamer crew and told them my plans to venture outside the safety of the press area, which felt like the charming hero saying goodbye to his motley crew at the end of a long journey.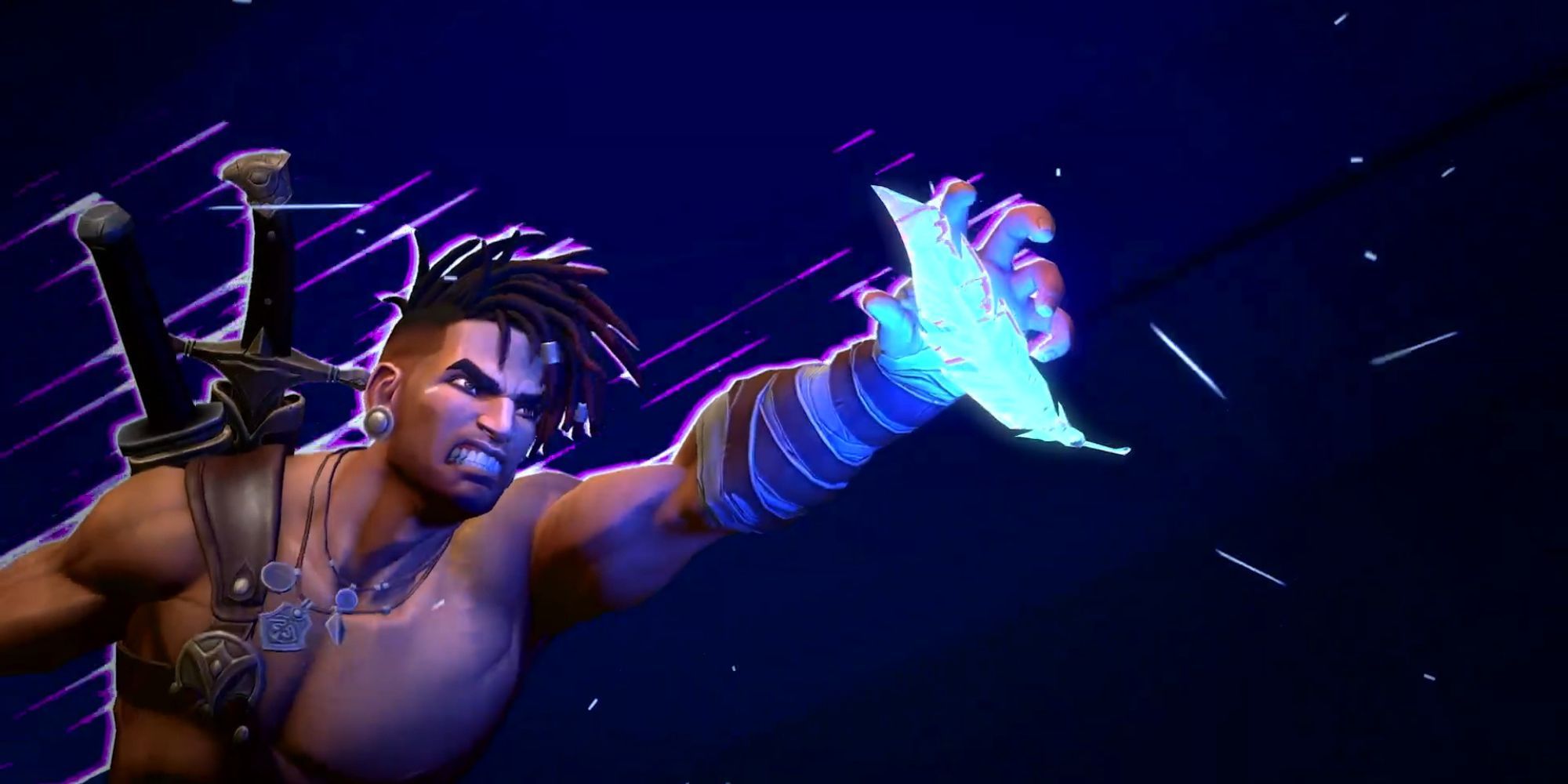 What followed was an epic journey across the Koelnmesse, which was shockingly busy even in the early hours of the day. I dodged body pillows of anime waifus with grace, weaved skillfully through crowds of sneezing gamers, slid heroically under boxes of merch, battled the urge to scream as we all shuffled along as slowly as possible, and healed my wounds with my eleventh Red Bull of the day. Eventually, against all the odds, I made it to the Prince of Persia: The Lost Crown demo booth, where I went up against my greatest foe – waiting patiently in line.
After what felt like an eternity but couldn't have been longer than ten minutes, my extreme bravery was awarded with the chance to play through the first 15 minutes or so of The Lost Crown. I didn't get to see anything that Features Editor Eric Switzer hasn't already spoken about and that hasn't been shown off by Ubisoft, but it was still oh-so-worth it to confirm for myself just how fantastic this game is going to be.
My demo saw me running through what appeared to be one of the earliest locations in the game, which gave me a look at some fairly basic platforming sections, combat encounters with basic enemies, and a glimpse into some early puzzles. Again, it's all stuff that's been shown before, but it did confirm to me how smoothly Sargon controls in regard to both his movement and his attacks. Everything from his slide to his sprint and even his backflip feel pitch-perfect, and I can't wait to mess with them more in the full game.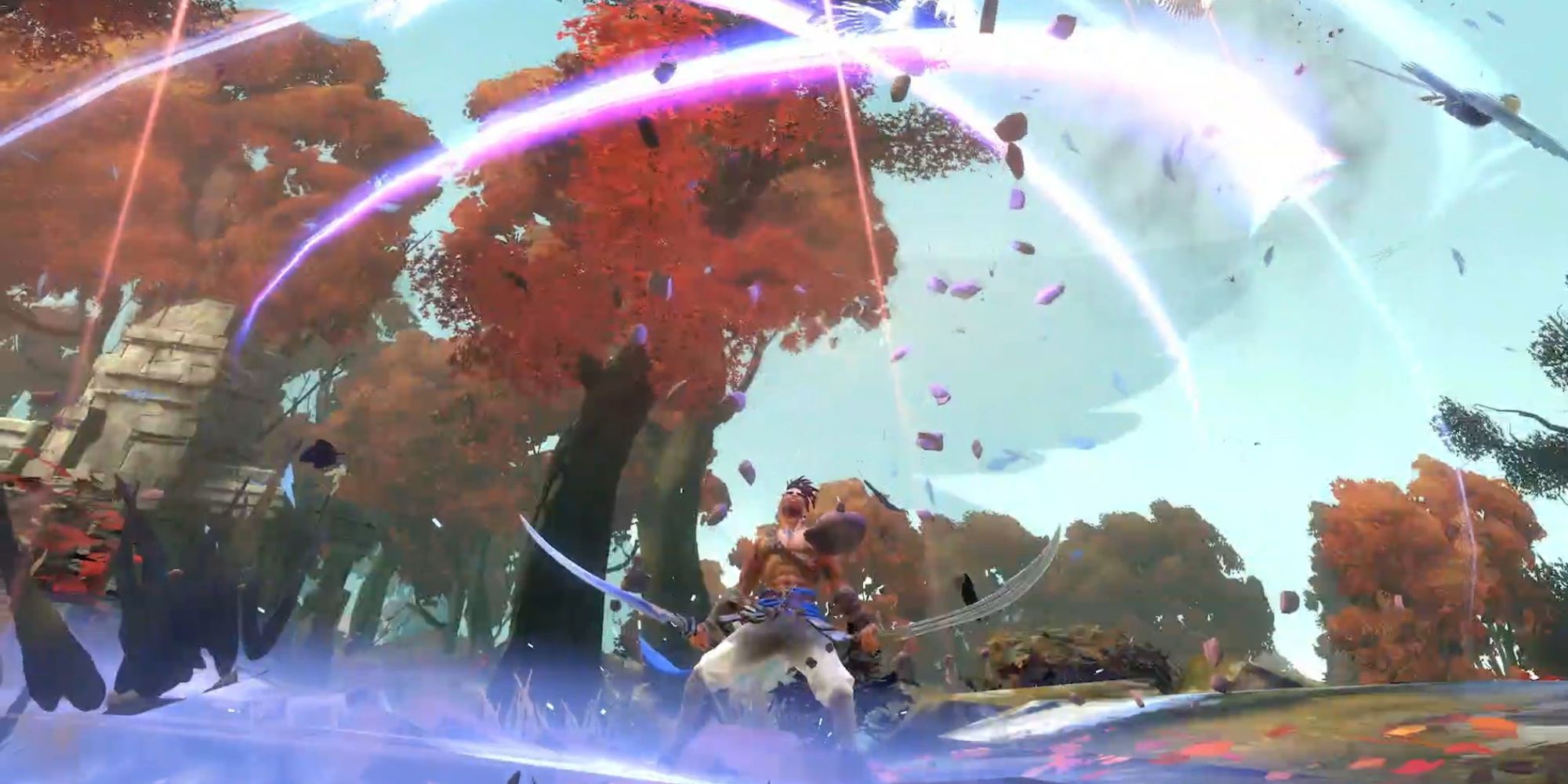 I might not have much new to tell you about The Lost Crown, but my brief time with it was enough to confirm it was my most anticipated game of 2024, even after having to go through hell to get through it. Its gorgeous new take on what a modern Prince of Persia game can be is so much more exciting than a remaster of something we've already seen before and well worth every minute I had to hold a disgustingly sweaty showroom floor controller for.
Next: Starfield Review: One Small Step For RPGs, One Giant Leap For Bethesda