The Girl I Like Forgot Her Glasses Previews Episode 13 (Final Episode)
The Girl I Like Forgot Her Glasses released the preview images and video of episode 13, the final episode of the series. The upcoming episode is titled "A Promise with the Girl I Like" and the preview video is narrated by the anime's main character Kaede Komura. The series is available to stream on Crunchyroll, Bilibili, and Ani-One Asia (in select regions). The finale is set to premiere on Tuesday, September 26.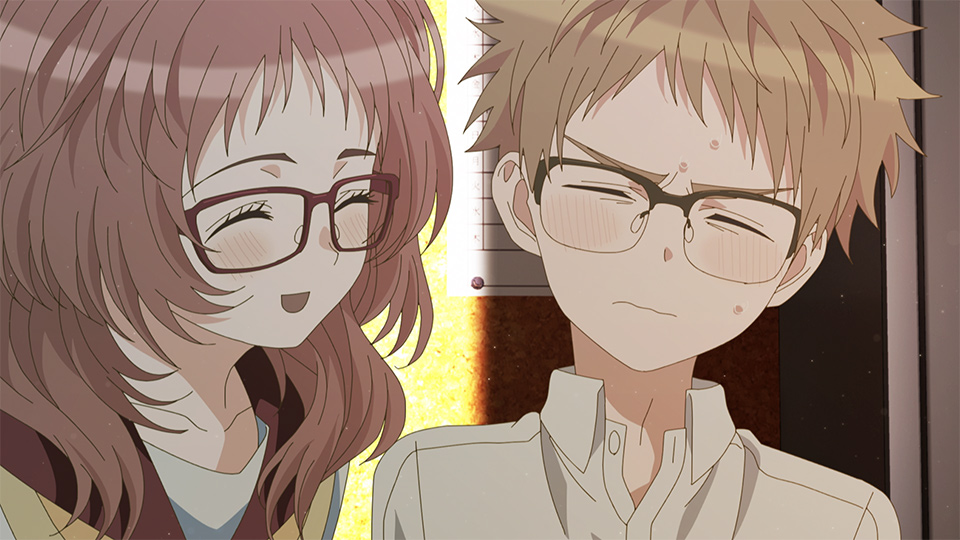 Studio GoHands is animating the series, with Susumu Kudo acting as chief director and Katsumasa Yokomine as the director. Tamazo Yanagi is the scriptwriter, Takayuki Uchida is the character designer, and Jimmythumb P is the music composer. 
Shion Wakaya voices the titular character Ai Mie while Masahiro Ito voices Kaede Komura. Together with Masayoshi Oishi, the three perform the ending theme song "Megane Go Round," while Tsuzuri sings the opening theme song titled "Name." A creditless version of the opening and ending theme songs' videos are also available to watch. Bilibili describes the plot as follows:
Due to the reclassification, Mie, who is seated next to him, is a favorite of Komura's. Komura does learn one day that Mie's eyes have changed to be exceedingly aggressive. Komura attempted to assist Mie, who was having trouble seeing well, but it turned out that she had just forgotten her spectacles. Just that Mie had more than one day without remembering to wear her spectacles. Can Komura's heart handle the pressure of having to deal with a variety of close encounters brought on by Mie's poor eyesight?
Source: The Girl I Like Forgot Her Glasses Official Website
© Koume Fujichika / SQUARE ENIX/ Production Committee Forgot Their Glasses