The Devastating Marina Thompson Twist Bridgerton Fans Need To Prepare For In Season 3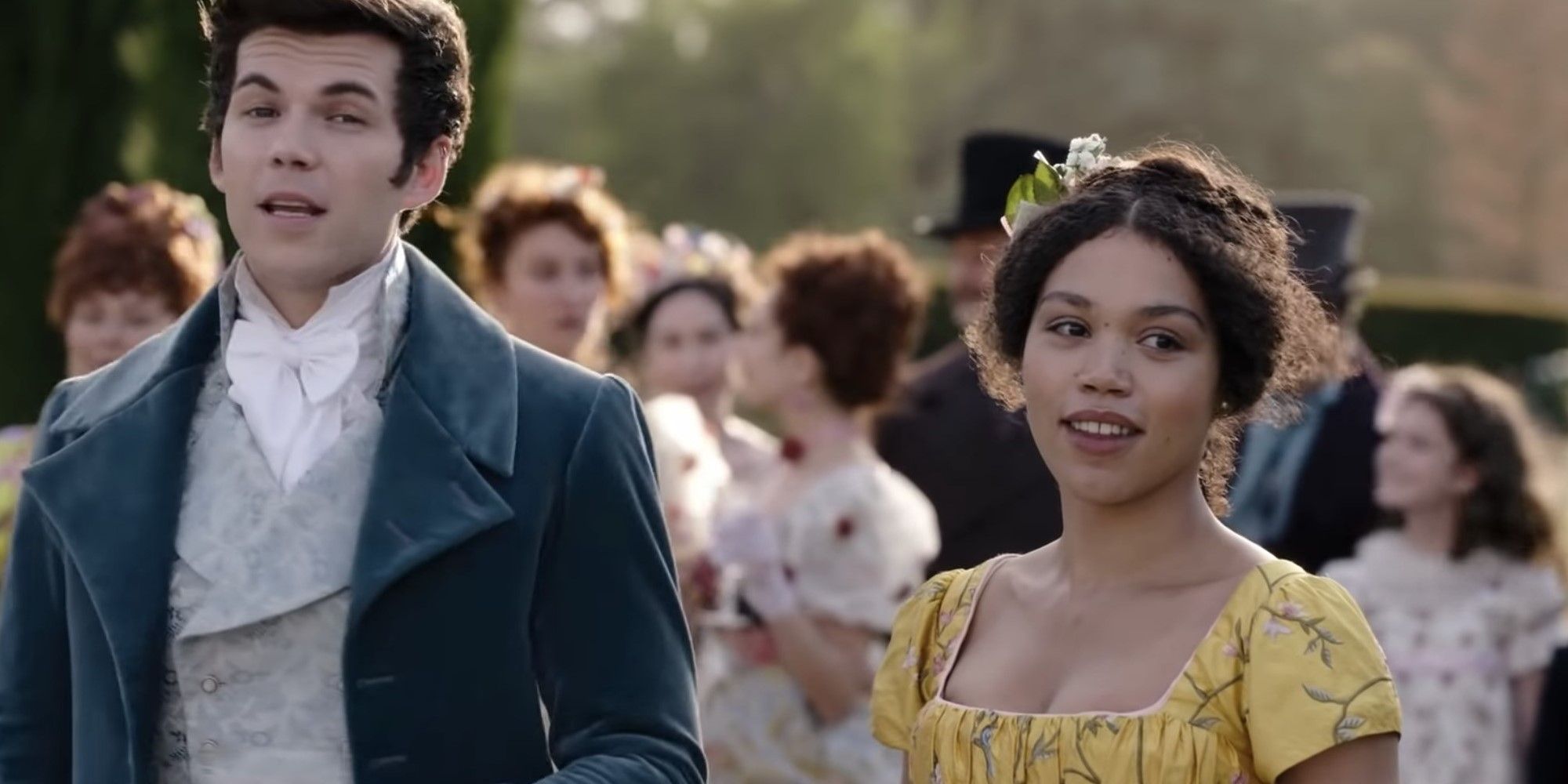 Summary
Bridgerton season 3 may feature a tragic storyline for Marina, hinting at her potential suicide based on the books.
Marina's relationship with Colin will likely worsen in season 3, as she feels trapped in an unhappy marriage with no hope of escape.
Marina's death in season 3 would provide a powerful message about the dangers of marrying for anything other than love and would bring closure to her storyline.
Warning: This article contains mentions of suicide.
As anticipation rises for the upcoming Bridgerton season 3, audience members should not only get ready for a dashing romance between Colin and Penelope, but also for a potential Marina storyline that is especially tragic. Bridgerton is a Regency Era romantic drama that currently has two seasons and a spinoff series streaming on Netflix. The series follows the romantic lives of the eight Bridgerton siblings and their peers in wealthy Regency London. Bridgerton season 3, which is set to air in late 2023, will follow the third-eldest Bridgerton child and his long-time secret admirer.
While Bridgerton season 3 will undoubtedly explore Colin and Penelope's budding romance, there are some other characters that may come into play during the season, and their stories may not be nearly as swoonworthy. For example, the past two seasons have seen Colin infatuated with the Featherington's ward, Marina Thompson. In season one, the two became engaged for a time until Marina revealed her pregnancy and broke things off in order to find a safer marriage. Then, in season two, Colin visits Marina at her new home, and she assures him that he must move on from her and find someone he truly loves.
What Happens To Marina In The Bridgerton Books
Unfortunately, the next step in Marina Thomspon's Bridgerton future is a tragic turn. According to Julia Quinn's Bridgerton novels, in the fifth book "To Sir Phillip, With Love," Marina becomes so deeply unhappy that she takes her own life. This is obviously a major blow for Colin, but more than that, it sends shock waves throughout the greater community. While the Bridgerton world is seemingly colorful and beautiful, there are definitely darker themes hidden throughout, and Marina's upsetting end is a perfect example of how the expectations of the time can hurt rather than help.
Considering that Netflix's Bridgerton is not necessarily maintaining the same timeline as the books, since Colin and Penelope's romance is the fourth book rather than the third, it's unclear whether Marina's book five story will come into play in Bridgerton season 3. However, it does seem like a possibility considering how important Marina is to Colin and Penelope's story. Ultimately, Colin needs to find closure from his relationship with Marina, and while her death would be a harsh way to receive this closure, it may be the only choice.
How Bridgerton Is Already Setting Marina Up For A Tragic End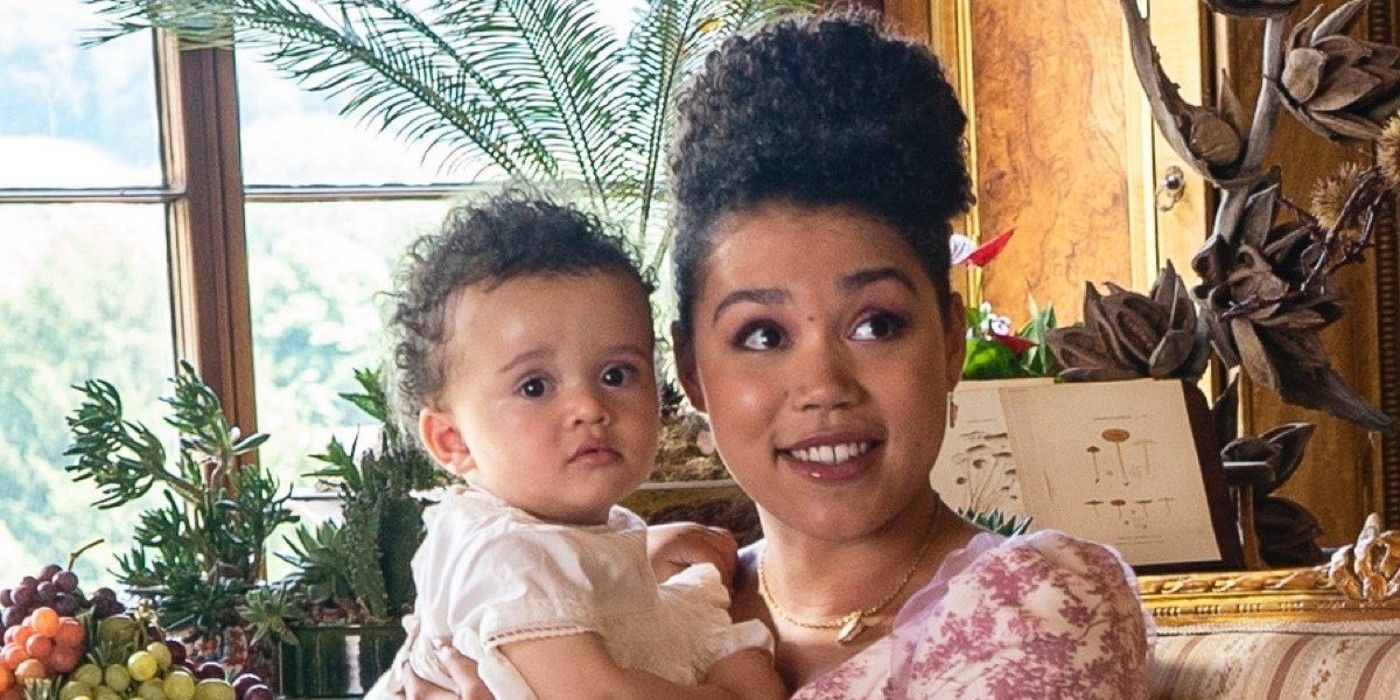 Furthermore, it seems that Bridgerton is already preparing for Marina's tragic end. As previously mentioned, Marina appeared briefly in Bridgerton season 2, and it was clear that she was unhappy. When Colin visited her, she had the comforts of a large house and her baby, but unfortunately, her marriage lacked love. If anything, Marina had become permanently tethered to her husband and her home with no hope of escape, especially since her husband is young and healthy. The fact that Marina pleads with Colin to move on and find his own true love emphasizes that she already sees herself as a lost cause.
Marina's storyline is likely to only worsen in Bridgerton season 3, whether she meets her end or not. Since Marina advised Colin to forget her, he likely won't return to visit her. This means that the next time audiences see Marina, it will most likely be out in public with her family or stuck in her home. Either way, it seems probable that Marina will only grow more undeniably sad. Colin may notice and try to save her, however, if he is distracted by his new romance, this possibility seems slim. Ultimately, Marina will likely be left to her own devices in Bridgerton season 3.
Why The Bridgerton TV Show Should Follow Marina's Book Story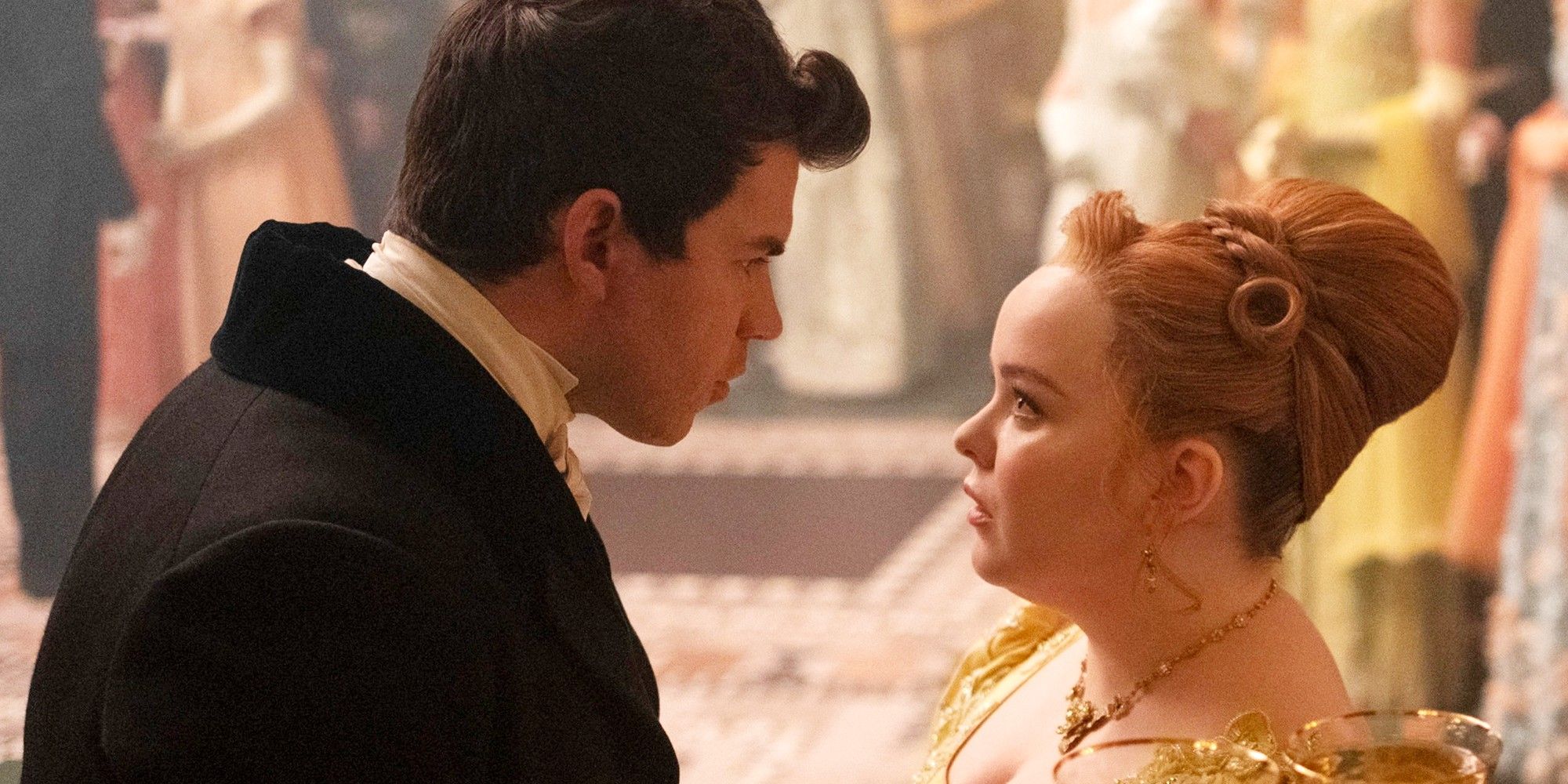 As devastating as Marina's death would be, it makes the most sense that it would happen in Bridgerton season 3. Marina played a significant role in both Colin and Penelope's lives, and their relationship, so it would only make sense that her storyline would conclude in their season. If Marina died in Bridgerton season 3, Colin would see a definite end to their relationship, but also, he would learn how dangerous it can be to marry someone you do not love. This message could spread to the entire ton. In the end, Marina's conclusion would be a powerful moment that fits perfectly into Bridgerton season 3.