The Best Story-Based Games On Nintendo Switch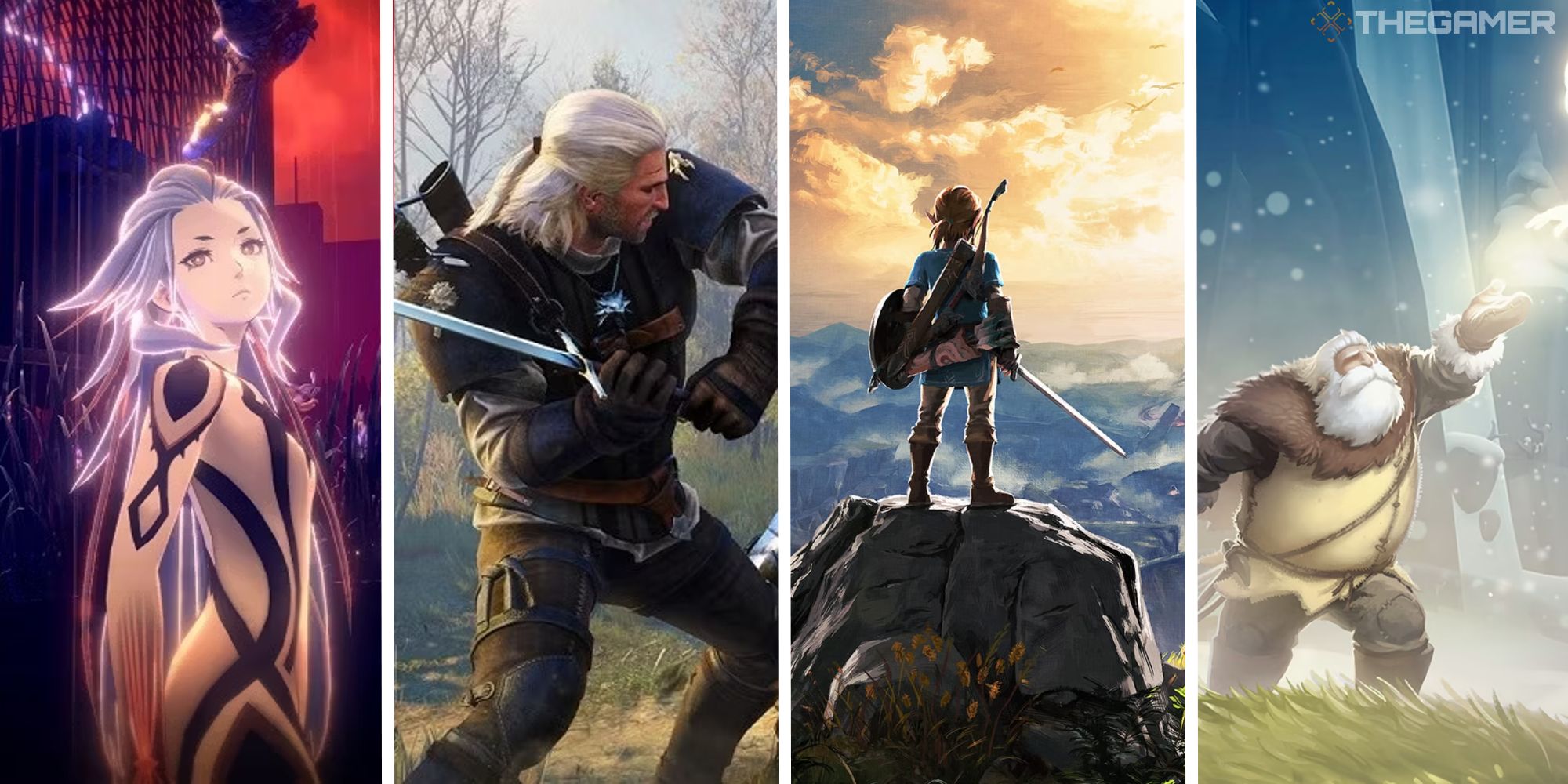 There seems to be an infinite amount of video games, spread throughout tons of different genres. You can cozy up and play a town management game, or focus on saving the world in a classic RPG. Not all video game stories are created equal though. So, which games have the best storyline?
Related: The Best Nintendo Switch Games Of All Time
Here, we are going to go over Nintendo Switch games with the best storylines. These games include in-depth, diverse, and well-developed storylines that are worthy of the 'best' title. These narratives will draw you into the game's world, eager to see how the plot unravels and what lies in store for the characters involved.
Updated on September 18, 2023 by Rebecca Phillips: When you're deciding which game you want to play next on your Nintendo Switch, the narrative will often play a large part in what you choose. Everyone loves a good story, right? To help you find even more of the best story games on Nintendo Switch, we've updated this list.
24
The World Ends With You – Final Remix
The World Ends With You originally launched on the Nintendo DS back in 2007, but in 2018, the handheld classic made a triumphant return on the Nintendo Switch. The game follows a teenage boy named Neku Sakuraba, who finds himself in the Reapers' Game without his memory.
With just seven days to win the Reapers' Game and earn back his life, Neku has to partner up with other Players, despite his introverted tendencies. While the game is short compared to other RPGs, its poignant narrative definitely leaves an effect on you, and encourages you to go beyond your own borders — after all, the world ends with you.
23
Cuphead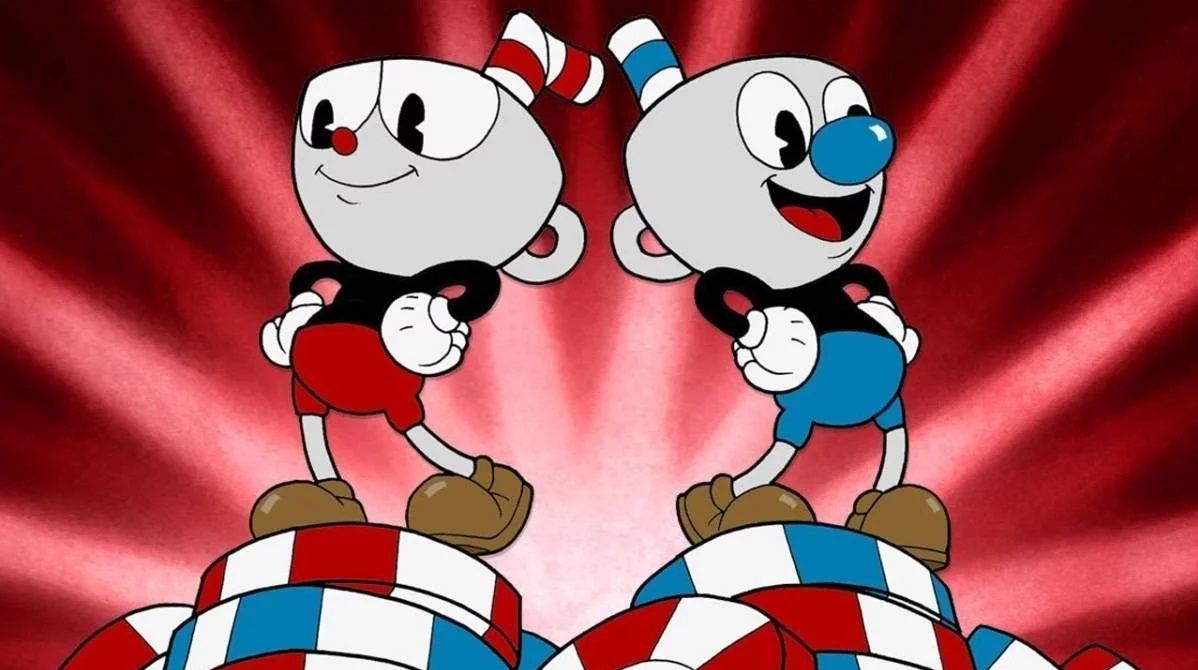 In this surprisingly dark game, two little cups must traverse multiple intense levels of gameplay in order to end their deal with the Devil by repaying the debt that they accrued during a misguided night of gambling.
During Cuphead, you will seek out those who have tried to evade deals with the devil to absolve their own debt. However, you should not expect the Devil to stay true to his word, and betraying him might be a better option in the end.
Released

September 29, 2017

Developer(s)

Studio MDHR Entertainment Inc.

Genre(s)

Platformer
22
Kirby And The Forgotten Land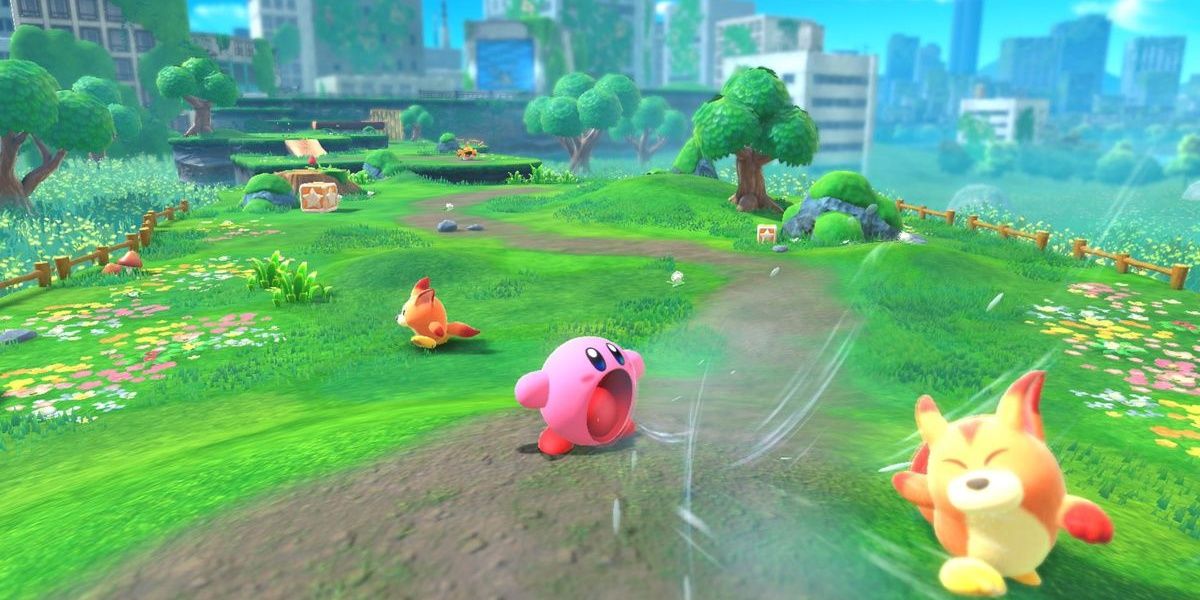 Kirby and the Forgotten Land has a surprisingly dark background for the generally light-hearted and brightly-colored series. It's rare that a children's game will have you sympathizing with the plight of the antagonists, but this game does just that.
Related: Best Survival Games On Nintendo Switch
Kirby explores a land that was abandoned by most of its original inhabitants. You will be forced to fight those who remain, who are those that are simply seeking a better life that they were promised. Who told the Kirby game writers that they're allowed to be this thought-provoking?
21
Octopath Traveler 1 & 2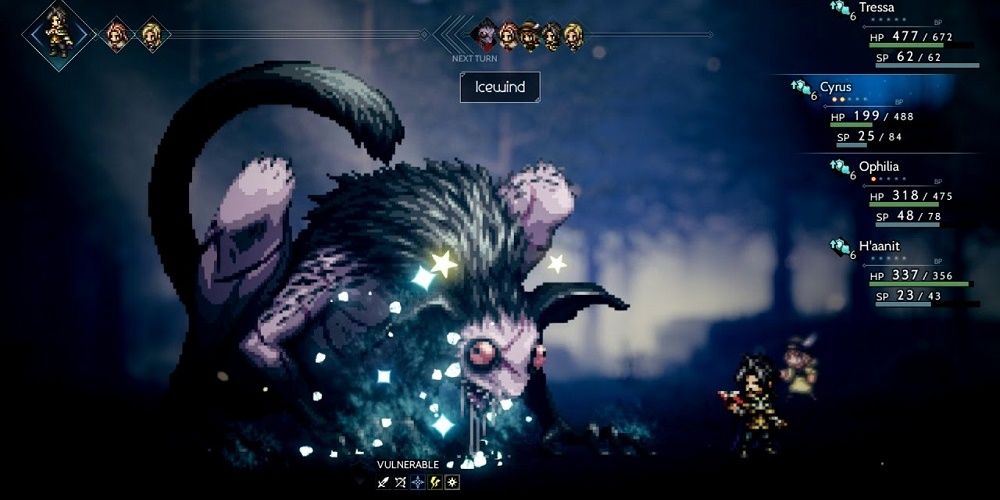 In Octopath Traveler, you get the chance to explore the journeys of eight main heroes as they travel through the land in a task that culminates with the discovery of a cult, a missing dark text, and a thieving professor.
The stories of each one of the heroes become truly intermixed as the game progresses and a brief summary such as this one can barely do the game justice. Thankfully, there is also a second Octopath Traveler game! In this sequel, you will meet eight new characters and play through their story in a similar fashion. Octopath Travel 2 doesn't feel redundant though, as there are some changes to the storytelling, giving you a fresh experience.
20
Oninaki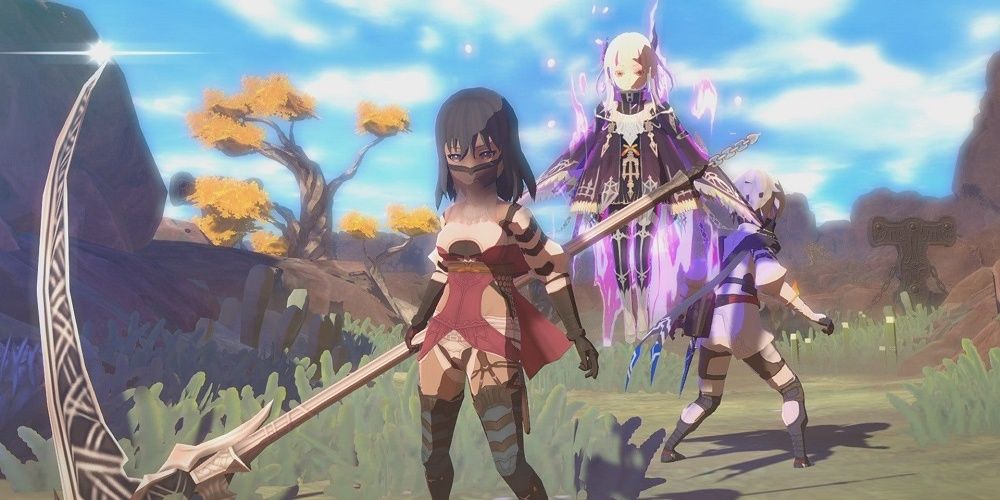 Oninaki delights players with its deceptively cute art and graphics, which are in stark contrast to the darker tones and more serious storylines that the game delivers. In the game, you assume the role of a Watcher, which is someone who protects the Cycle of Reincarnation.
This includes guiding lost souls and defeating monsters with the help of certain spirits called Daemons. With a rising cult, the Night Devil on the prowl, and a rising sense of unanswered questions, it's up to you to discover the truth behind the world ofOninaki.
19
Xenoblade Chronicles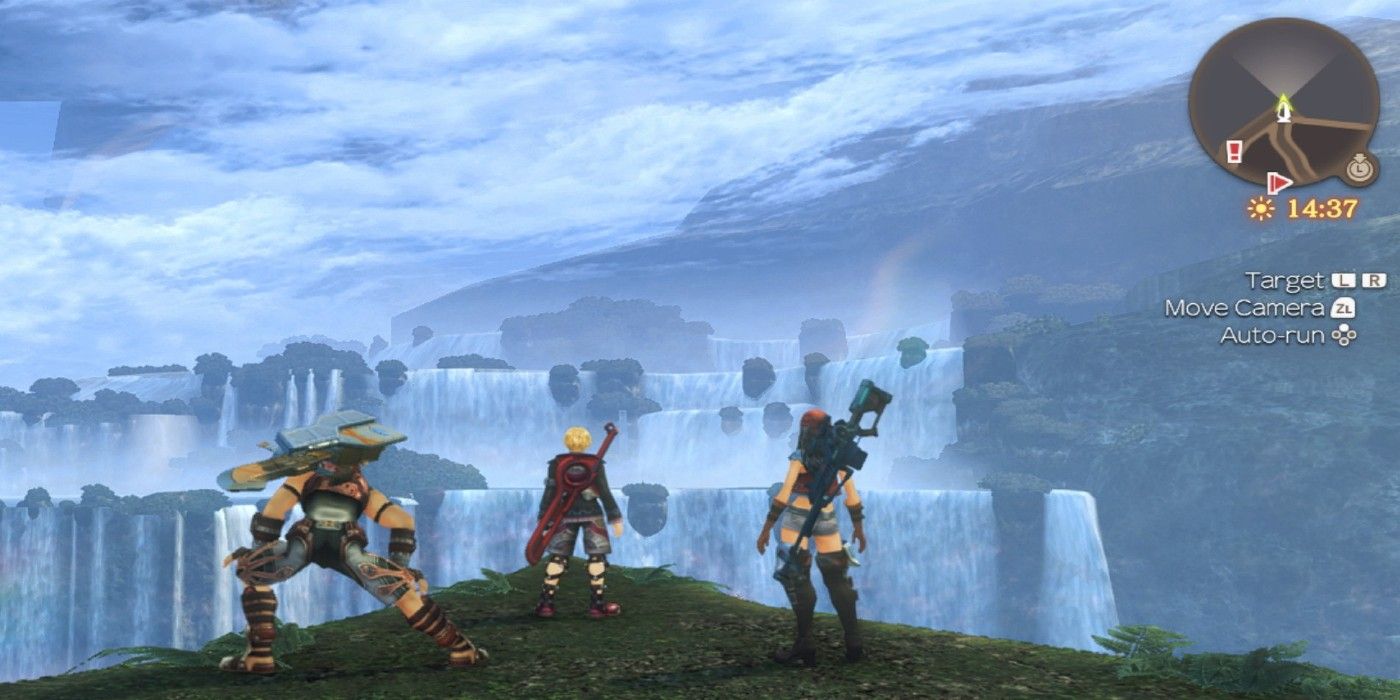 Xenoblade Chronicles is a fantasy game series made up of three main games. Each game offers a vast world for you to enjoy and explore. All three games can be played separately, but you may get more out of them (in terms of story) if you play all three in order.
Related: Best Farming Games On Nintendo Switch
The first Xenoblade Chronicles game is known for the immense amount of side quests available to you. In total, there are over 400 side quests. Yes, 400 quests that you can complete, giving you well over 100 hours of playtime.
18
AI: The Somnium Files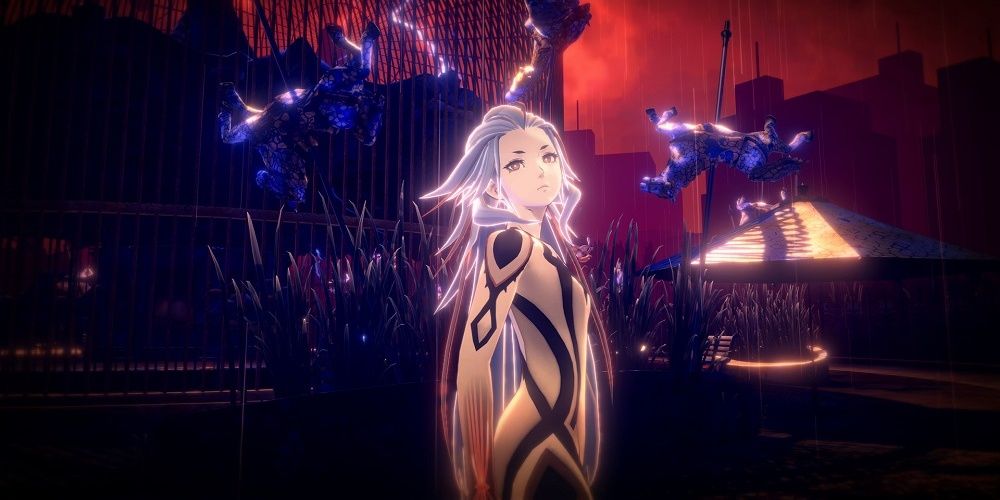 AI: The Somnium Files is set in Tokyo in a not-too-distant future where Special Agent Kaname Date is on the trail of a serial killer. You will be able to investigate a crime with the use of "Psyncing," where you can probe the dreams of suspects and uncover clues and secrets.
With the technological marvel that is Psyncing, along with the help of the AI, Aiba, Date must investigate both the real and dream worlds to find the serial killer and put a stop to his crimes.
17
Astral Chain
Set in the future, Astral Chain presents a world where humanity is close to extinction and the remaining survivors have taken refuge in a city called "The Ark." The people are under constant threat from strange interdimensional monsters called Chimeras who drag humans off to the Astral Plane. These chimeras infect humans and other creatures with red matter.
The protagonist joins Neuron, a task force dedicated to defending the city. They use tamed chimeras called "Legions" in their battle to save mankind. It's up to you to save humanity while discovering the secrets of the Astral Plane.
Released

August 30, 2019

Developer(s)

Platinum Games

Genre(s)

Action, Adventure
16
Breath Of The Wild & Tears Of The Kingdom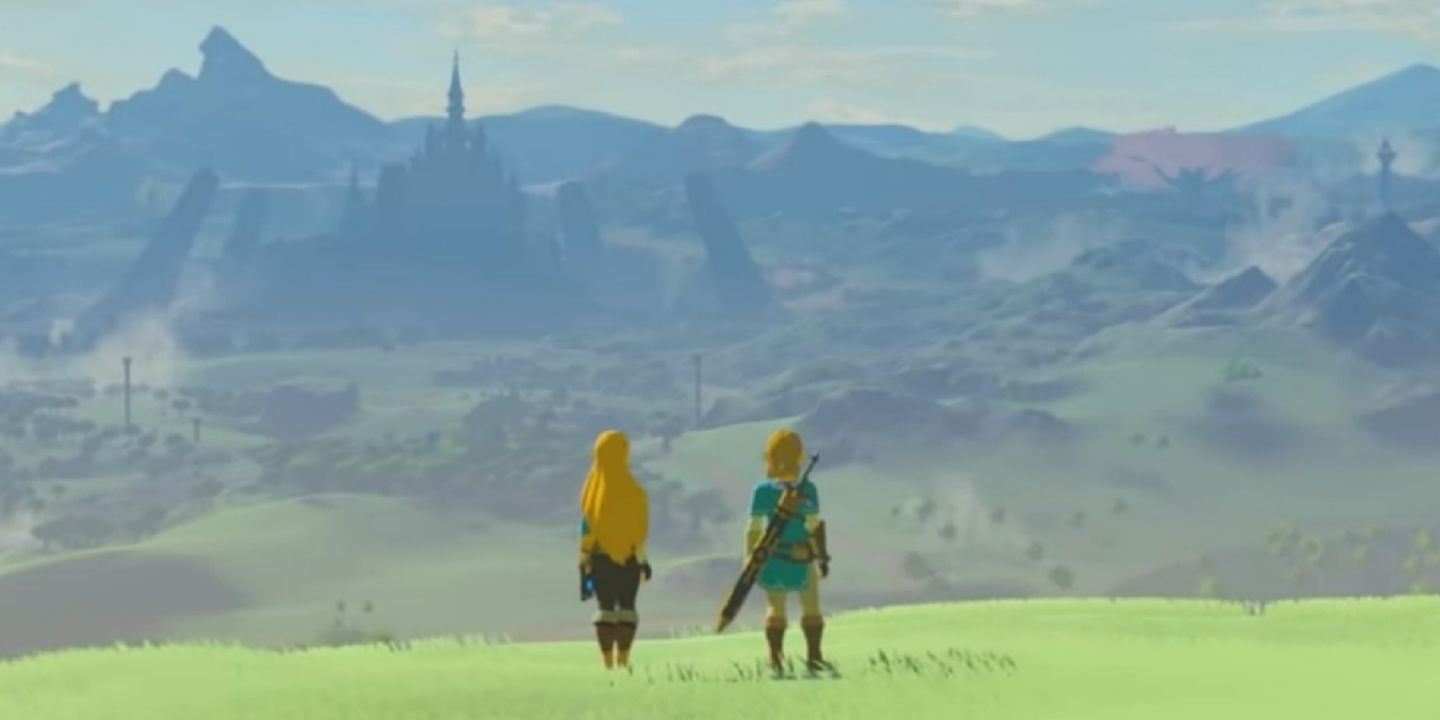 The Legend of Zelda is a long-reaching series, spreading over thousands of years and several timelines. On the Nintendo Switch, you can play Breath of the Wild, as well as its direct sequel, Tears of the Kingdom.
Related: Best Action Games On Nintendo Switch
These two games have a beautiful story set in a recovering Hyrule. After the Great Calamity at the start of Breath of the Wild, Link and Zelda aim to defeat Ganon once and for all. Of course, things don't always go as planned. In Breath of the Wild, your goal is to defeat Calamity Ganon, while in Tears of the Kingdom, your goal is to solve the mystery of the floating island and the missing princess.
15
Fire Emblem: Three Houses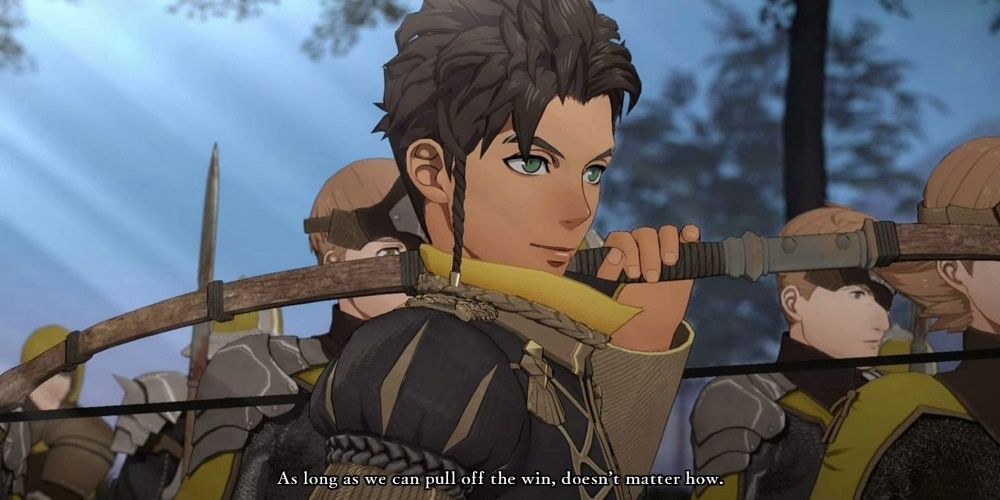 Fire Emblem returned in top form when the series made its comeback on the Nintendo Switch with Fire Emblem: Three Houses. This game has a brilliant story following the protagonist Byleth, as they try to maintain peace between three nations and unravel the mysteries of the past in the process.
The story has four branching pathways depending on the house and the choices you make. Through these different pathways, you can gain new perspectives and even learn details about the story you may not have gotten on your initial playthrough.
14
The Witcher 3: Wild Hunt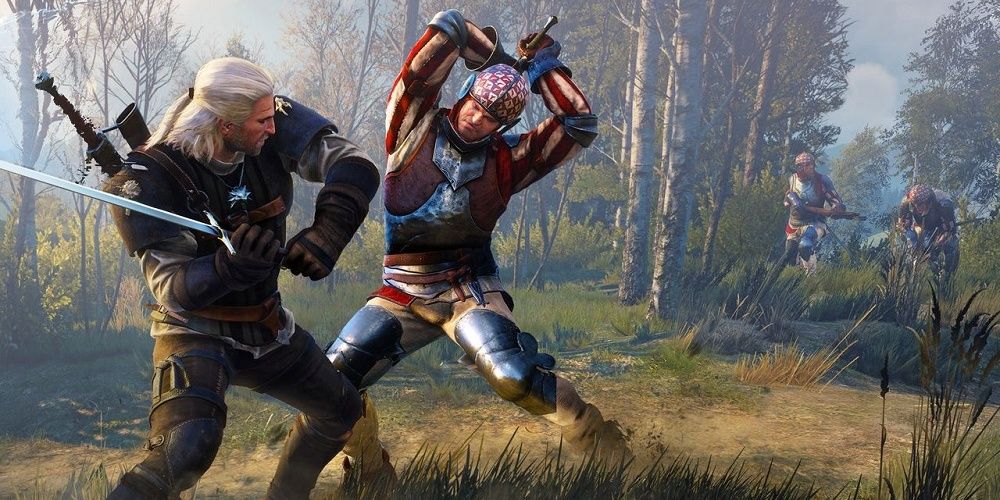 Even if you haven't played any of The Witcher series of games, it has become a household name. The Witcher 3: Wild Hunt is undoubtedly the series' strongest title, though they are all worth playing.
Fortunately for Nintendo Switch owners, the complete edition made its way to the console, allowing a whole new host of gamers to enjoy its rich storyline. You can now take control of Geralt of Rivia while he searches for his young charge, Ciri, who is trying to outrun the Wild Hunt. Magic and mayhem combine for an unforgettable game.
13
Undertale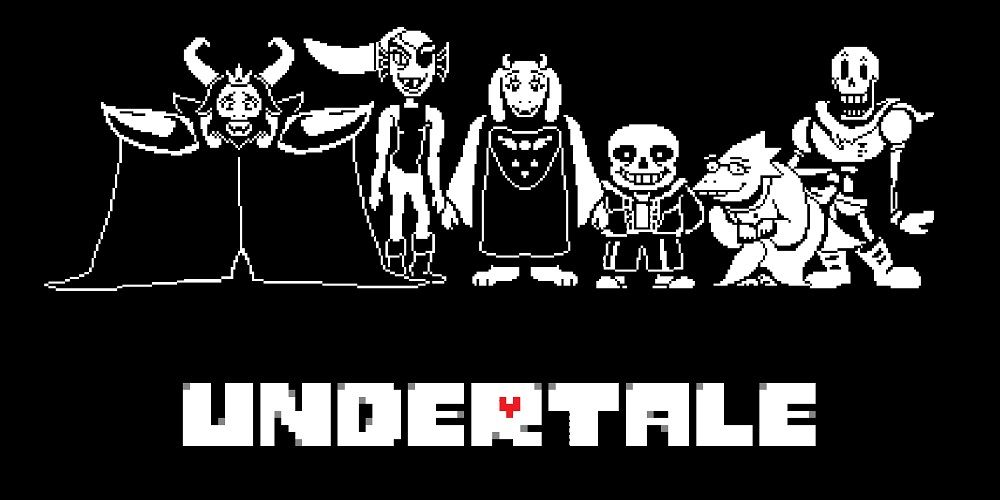 Undertale is a wonderful game that anyone who enjoys choice-based stories will love. You play as a small child who awakens in the world of monsters beneath a mountain. You must escape said world but in doing so, you will interact with a plethora of friendly and amusing characters in an Alice in Wonderland-style adventure.
Related: Best Free Nintendo Switch Games You Can Play Today
You will learn the reasons why the monsters are trapped underground, how they feel about their entrapment, and one monster's plan to escape. It's not just one of the best story games on Switch — it's one of the best story games of the last decade, leaving quite a cultural impact.
Released

September 15, 2015

Developer(s)

Toby Fox

Genre(s)

RPG
12
Owlboy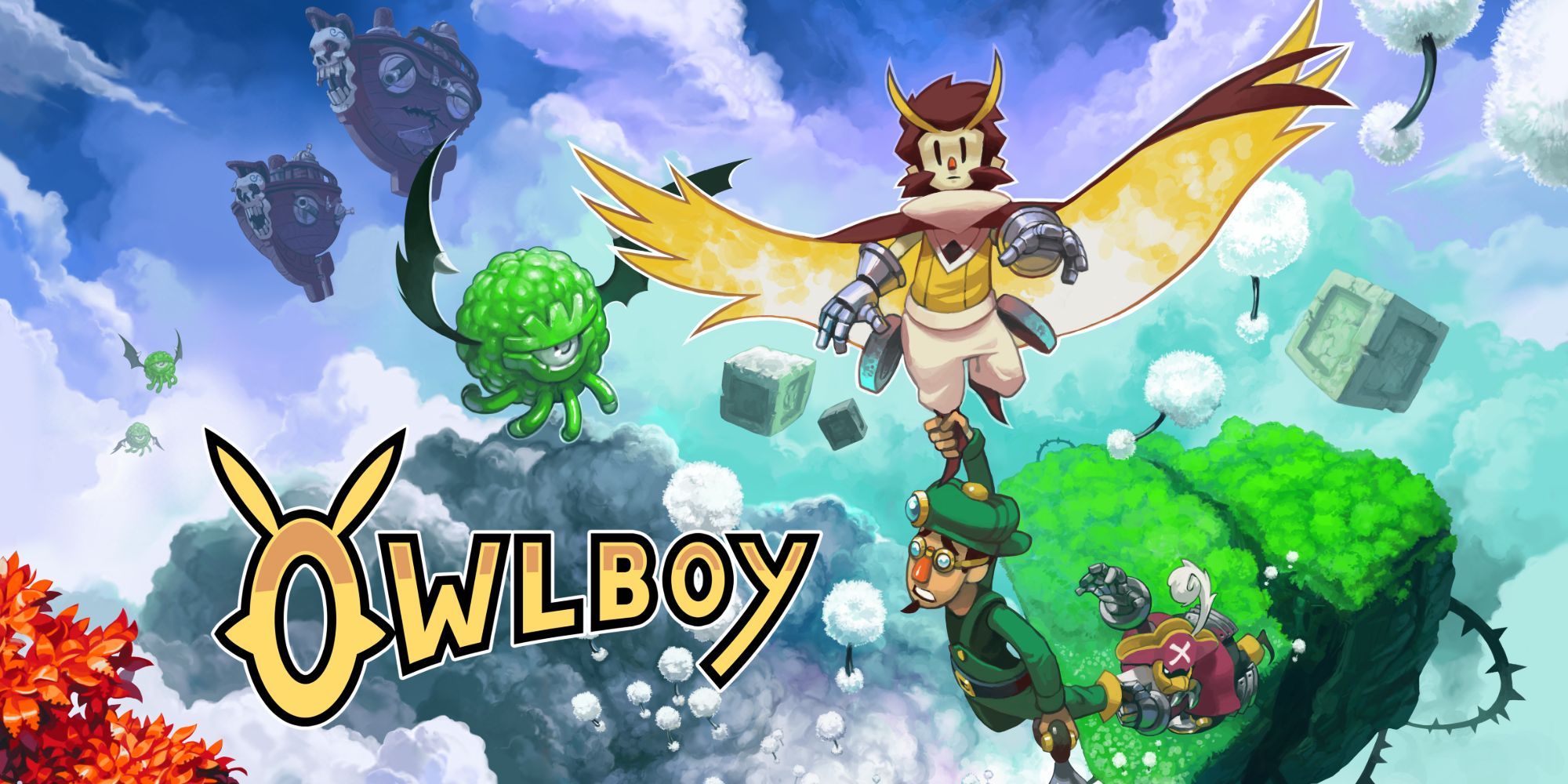 Owlboy is a passion project in every sense of the word. D-Pad Studio spent nearly nine years on the game, and it shows in every minute detail and beautiful location. The story feels like a Pixar movie in 2D. It's something of a coming-of-age story with a young, mute, and accident-prone "Owlboy" named Otus who goes on an adventure to save his village.
On the way, he (literally) picks up a lot of friends and discovers how powerful he truly is. This powerful story may even leave you a bit teary-eyed at the end.
11
Arise: A Simple Story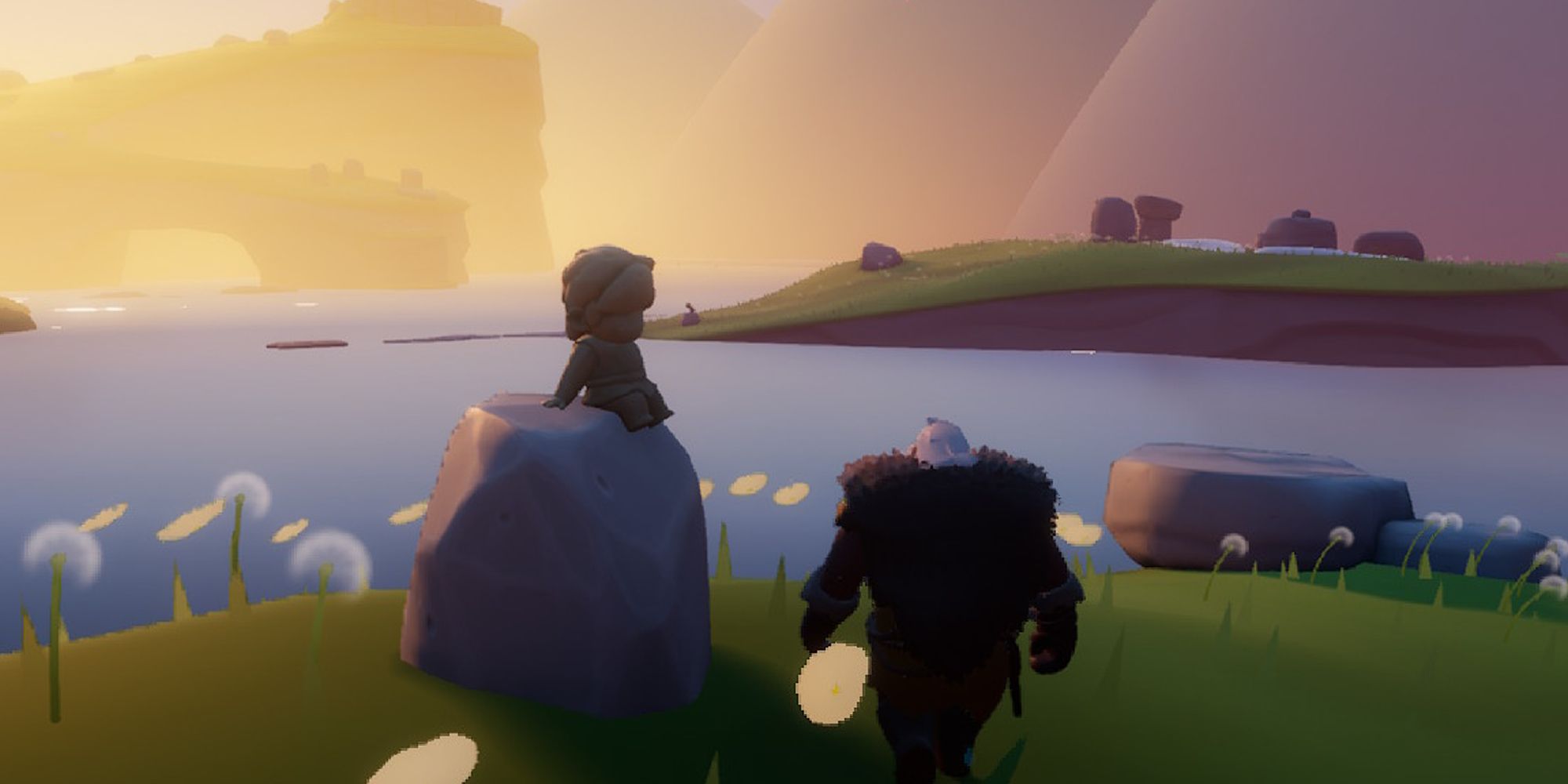 Arise: A Simple Story is a hidden gem available on the Switch. This is a short game consisting of ten platform-like chapters, requiring you to manipulate time to move forward. While progressing through these chapters, you will learn about the life of the main character.
This unnamed character that you play as is an old man, and through small cutscenes and scenery in each level, you learn much about his life and the tragedies that he has faced. If you are looking for a good game to cry your eyes out to, Arise is perfect.
10
Persona 5 Royal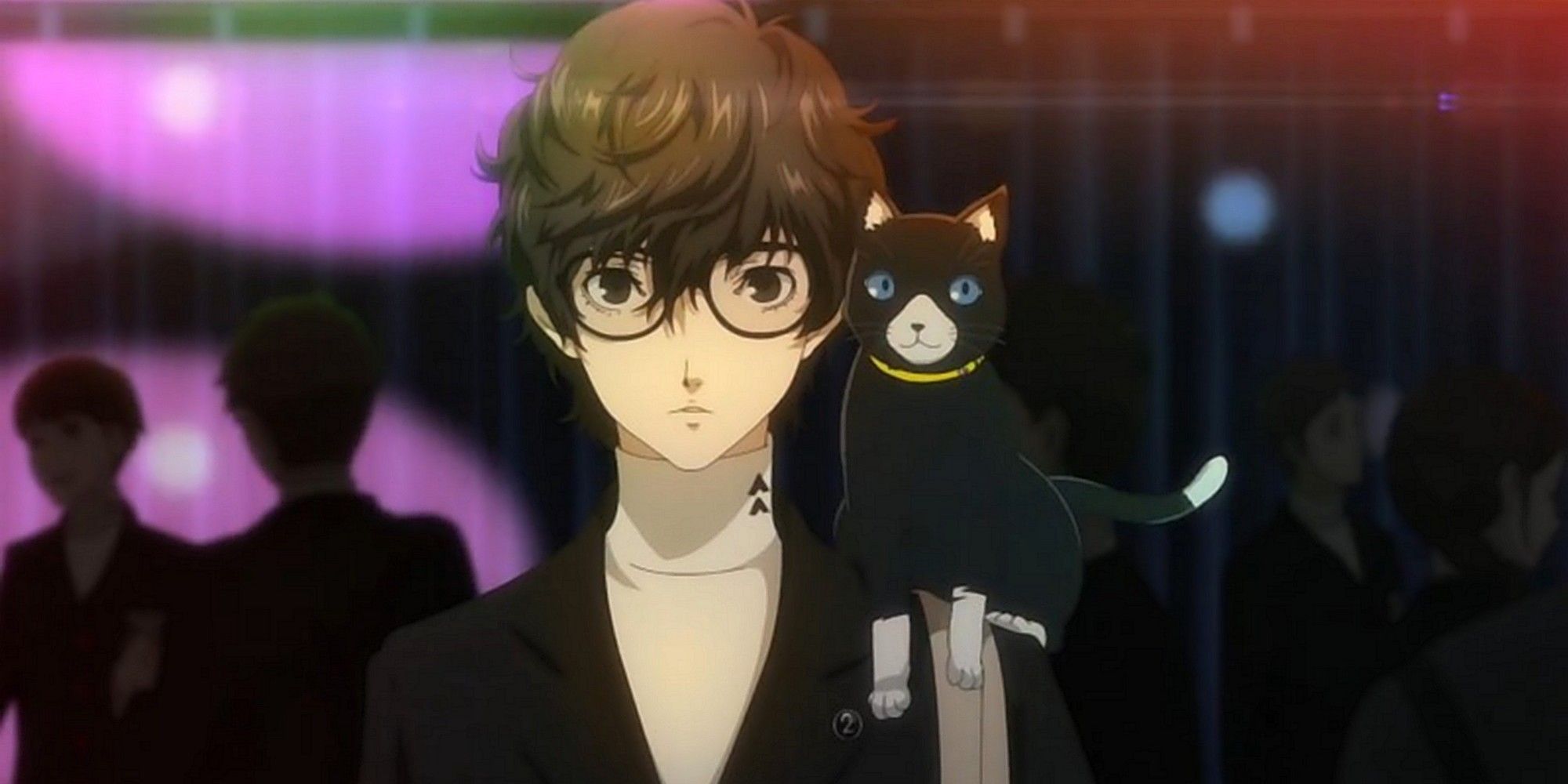 Persona 5 Royal needs no introduction. This massively popular RPG takes place in Tokyo, where you play as Joker, the leader of the Phantom Thieves. There is a lot of story in this game, and on average, gamers can complete this game in 100 hours.
Related: Best Free Multiplayer Games On Switch
The world is full of unique characters that you can befriend (and date!), as well as a story highlighting the corruption of power. The Persona series is originally a spin-off of Shin Megami Tensei, which is another great series to check out.
Released

October 31, 2019

Developer(s)

P-Studio

Genre(s)

RPG, Social Simulation
9
Phoenix Wright: Ace Attorney Trilogy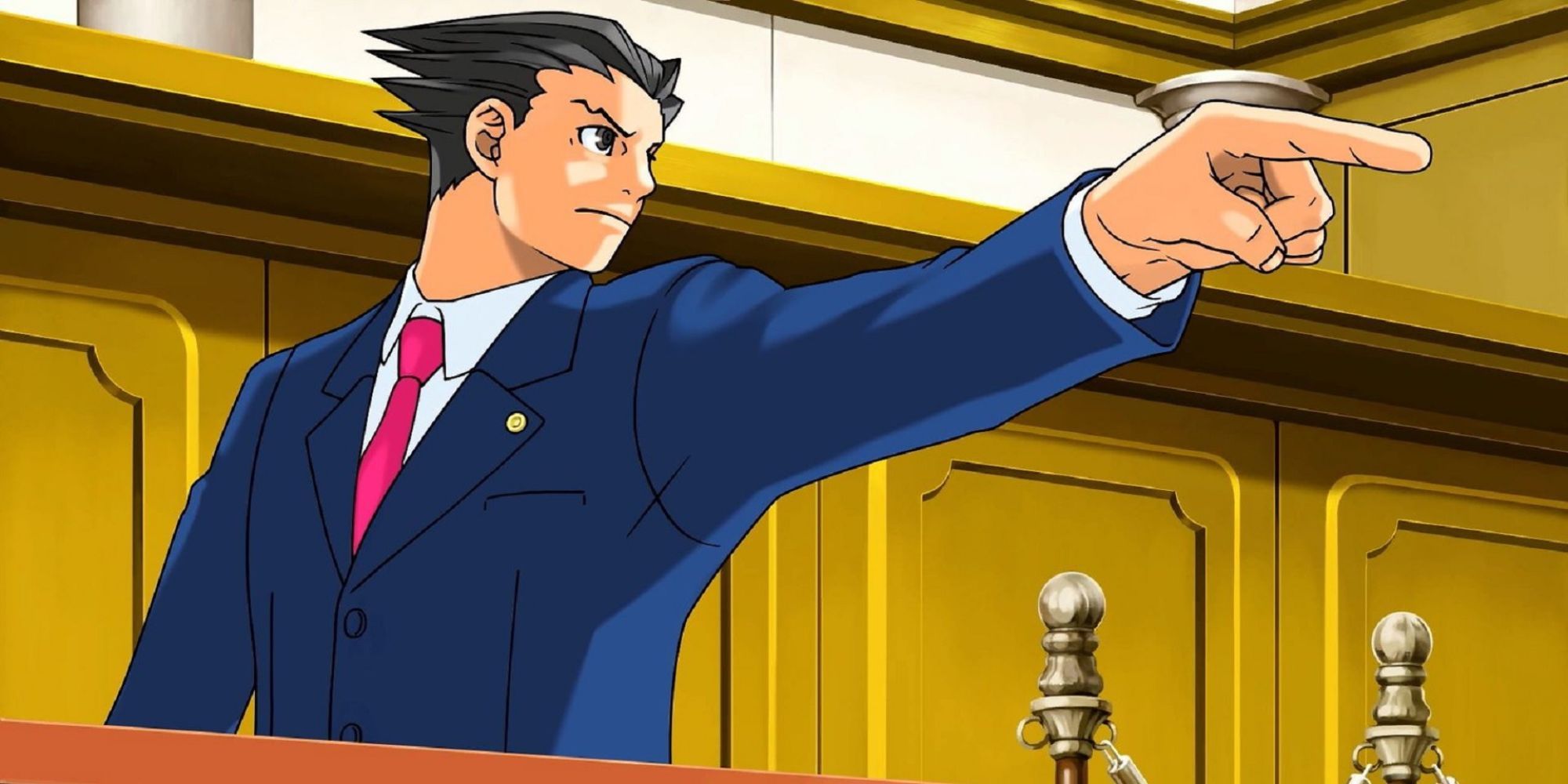 Phoenix Wright: Ace Attorney Trilogy is actually a series of three games, bundled into one on the Nintendo Switch. You will need to gather evidence and successfully complete a trial. In total, you can complete 14 different episodes, each with a compelling story.
Rather than one cohesive plot, each case presents a new and unique situation. Although the cases are shorter than a game, they are packed with detail and interesting characters, drawing you into the story.
8
I Am Setsuna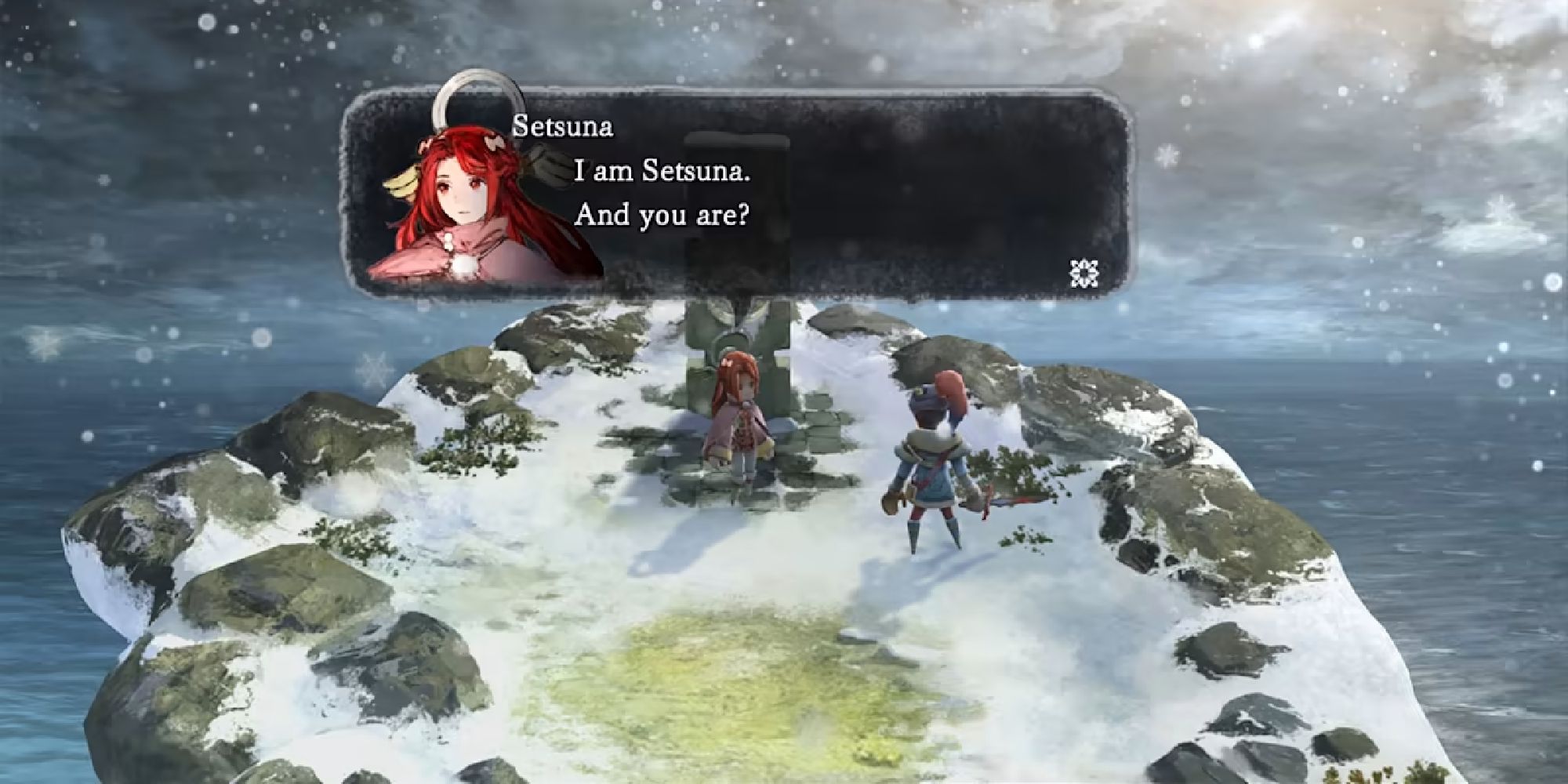 I Am Setsuna is a classic RPG where you play as Endir in a snowy world. At the start of the game, your task is to assassinate Setsuna, but things don't go according to plan. Along with Setsuna and a party, you will need to travel through the world, defeating enemies and learning more about yourself and Setsuna.
This game is absolutely beautiful, with gorgeous graphics and amazing piano music to accompany you on your journey. The story is emotional and well-told. Overall, it's a bit shorter than the typical RPG, making it great for beginners to the genre.
7
Transistor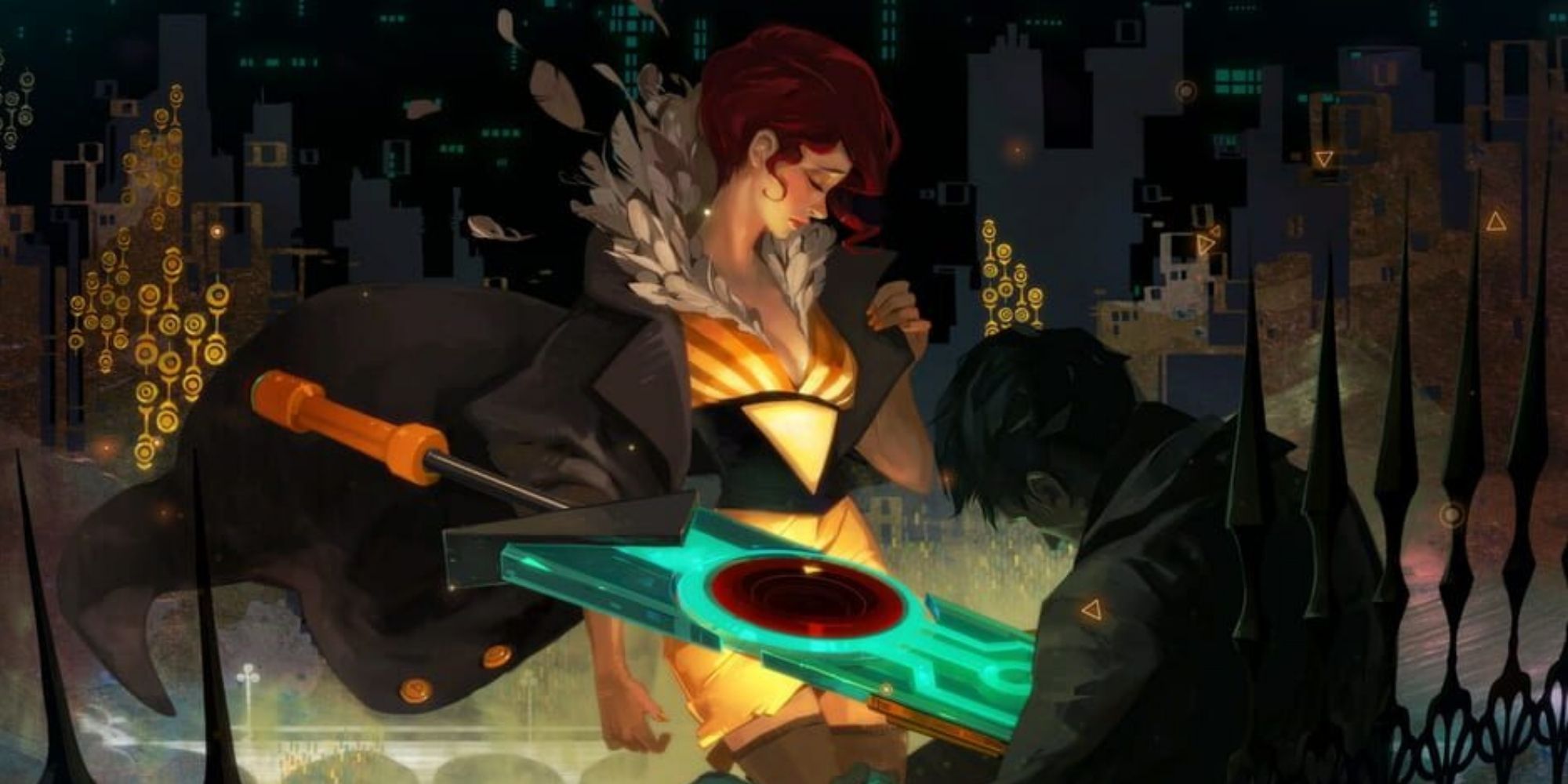 Transistor is a Supergiant game, which means that it was brought to us by the same team behind Hades. From the start, Transistor places you in an eerie, futuristic city filled with dangerous enemies and lost memories.
Related: Best Mystery Games For The Nintendo Switch
The game is short and sweet, but in the end, you may even shed a tear or two. Aside from the story, the combat in Transistor is so fluid and fun. Rather than charging in swinging, you have time to plan your strategy and the best course of action.
Released

May 20, 2014

Developer(s)

Supergiant Games

Genre(s)

Action RPG, Strategy
6
Spiritfarer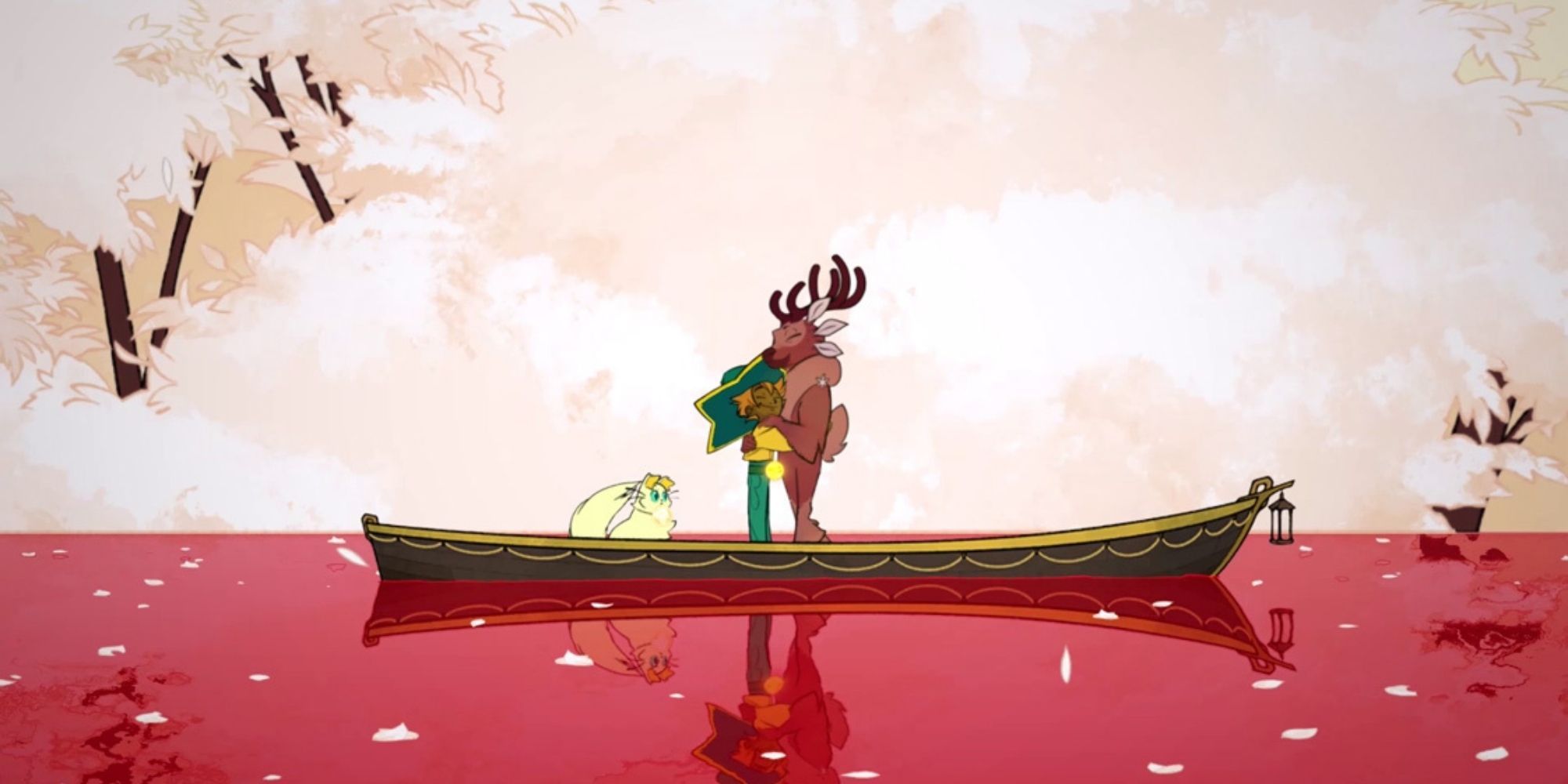 The premise of Spiritfarer is simple; bring the deceased into the afterlife. Described as a "cozy management game about dying", Spiritfarer places you in the shoes of Stella. In addition to ferrying the dead, you can gather materials, cook, and decorate your boat.
Each spirit you come across has some baggage that needs to be worked through. Once you have helped the spirit with their problems, you will take them to the afterlife. This is simpler than it sounds though; throughout the game, you come to truly care about each spirit. It's very likely that you will cry each time you take a spirit through the Everdoor.
Released

August 18, 2020

Developer(s)

Thunder Lotus Games, Kowloon Nights, Canada Media Fund

Genre(s)

Platformer, Indie Games, Simulation
5
The Walking Dead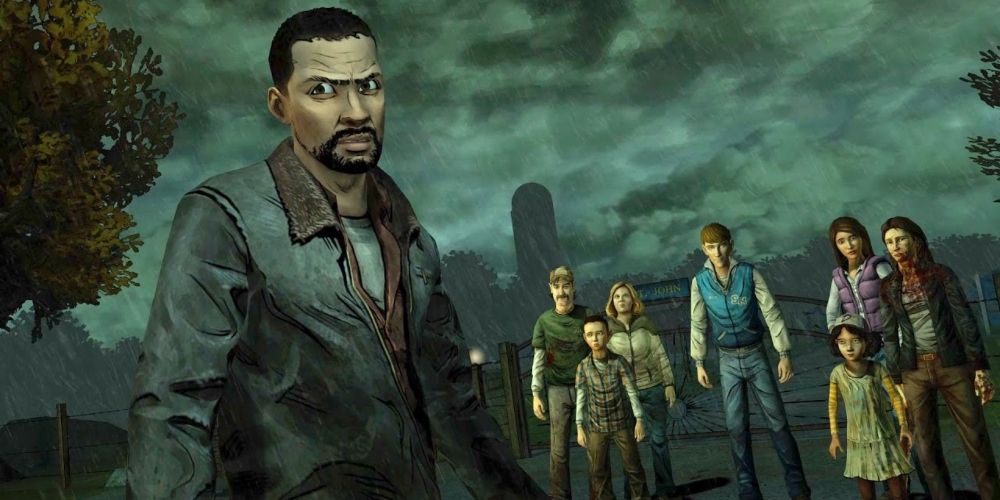 Most of us have heard of The Walking Dead television show. In addition to the show, you can play Telltale's The Walking Dead, which focuses on a new cast of characters. Rather than just playing through a predestined story, every choice will matter. Your decisions can affect the outcome of the game, and the chances of survival.
The Walking Dead game is split into seasons, with each season telling a new part of the story. Thankfully, each portion of the story is available on the Switch, allowing you to experience the entire story!