The Ballad of Songbirds and Snakes Releases New Trailer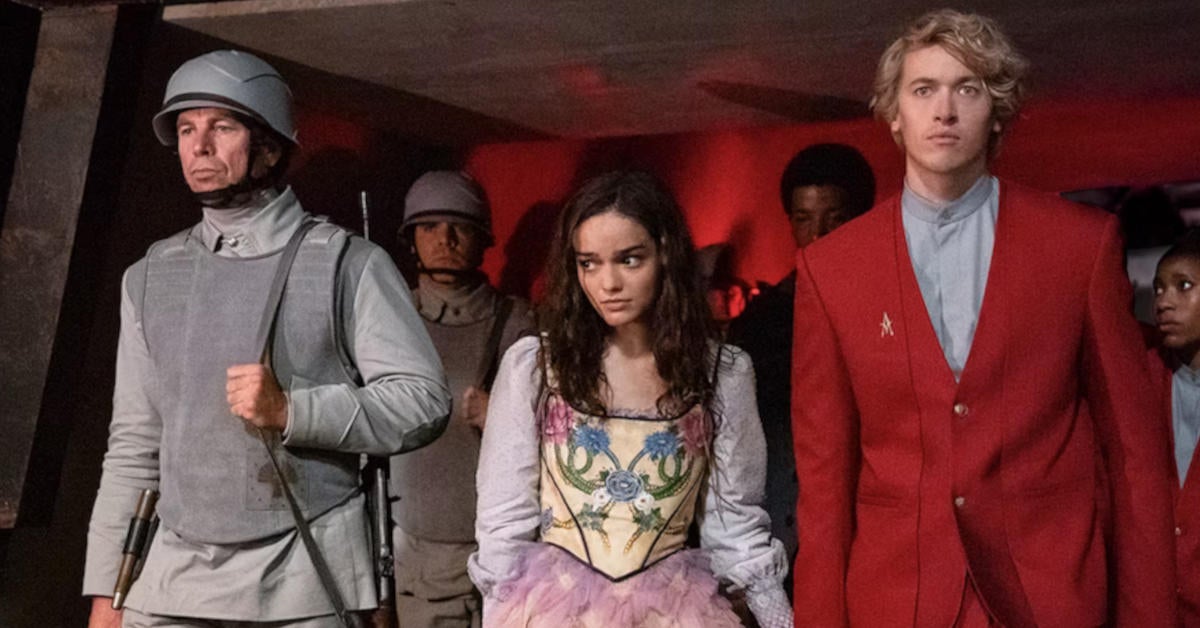 The Hunger Games prequel arrives in theaters on November 17th.
The Hunger Games: The Ballad of Songbirds and Snakes is set to arrive later this fall, carrying the torch of the beloved The Hunger Games franchise. The film, which is a prequel to Susanne Collins' original saga, promises to deliver a moody, brutal, romance-filled adventure — and now we have a new look at that story. On Wednesday, Lionsgate Films unveiled the second full trailer for The Ballad of Songbirds and Snakes, after teasing it via a countdown on social media. You can check out the trailer below.
"It's a new story, with new ground and new characters," The Ballad of Songbirds and Snakes producer Nina Jacobson explained earlier this year. "We were able to create a completely different visual language… one that is still recognizably Panem, but also different and fresh."
What Is The Hunger Games Prequel About?
In The Ballad of Songbirds and Snakes, years before he would become the tyrannical President of Panem, 18-year-old Coriolanus Snow (Tom Blyth) is the last hope for his fading lineage, a once-proud family that has fallen from grace in a post-war Capitol. With the 10th annual Hunger Games fast approaching, the young Snow is alarmed when he is assigned to mentor Lucy Gray Baird (Rachel Zegler), the girl tribute from impoverished District 12. But, after Lucy Gray commands all of Panem's attention by defiantly singing during the reaping ceremony, Snow thinks he might be able to turn the odds in their favor. Uniting their instincts for showmanship and newfound political savvy, Snow and Lucy's race against time to survive will ultimately reveal who is a songbird, and who is a snake.
The ensemble cast for The Ballad of Songbirds and Snakes also includes Hunter Schafer, Jason Schwartzman, Laurel Marsden, Viola Davis, Peter Dinklage, Jose Andrés Rivera, Ashley Liao, Mackenzie Lansing, Irene Boehm, Cooper Dillon, Luna Kuse, Kjell Brutscheidt, Dimitri Abold, Athena Strates, Dakota Shapiro, George Somner and Vaughan Reilly, Lilly Maria Cooper, Sofia Sannchez, and Max Raphael. Nina Jacobson will executive produce alongside her producing partner Brad Simpson, as well as Lawrence, Collins, and Tim Palen. 
Is The Hunger Games Returning to Theaters?
Earlier this week, Lionsgate announced that it is partnering with Fathom Events for a two-night engagement, which will bring The Hunger Games back into theaters. The screenings will be held on Sunday, October 15th, as well as Wednesday, October 18th.
"There's no better way to whet the appetite for The Hunger Games prequel than with the original Hunger Games," Kevin Grayson, Lionsgate's president of domestic distribution, said in a statement. "We're thrilled to be teaming with Fathom Events to give fans the opportunity to see The Hunger Games in theaters once again."
What do you think of the new trailer for The Hunger Games: The Ballad of Songbirds and Snakes? Share your thoughts with us in the comments below!
The Hunger Games: The Ballad of Songbirds and Snakes is set to be released exclusively in theaters on November 17th.