The 100 Girlfriends Shares New Trailer Ahead of Fall Release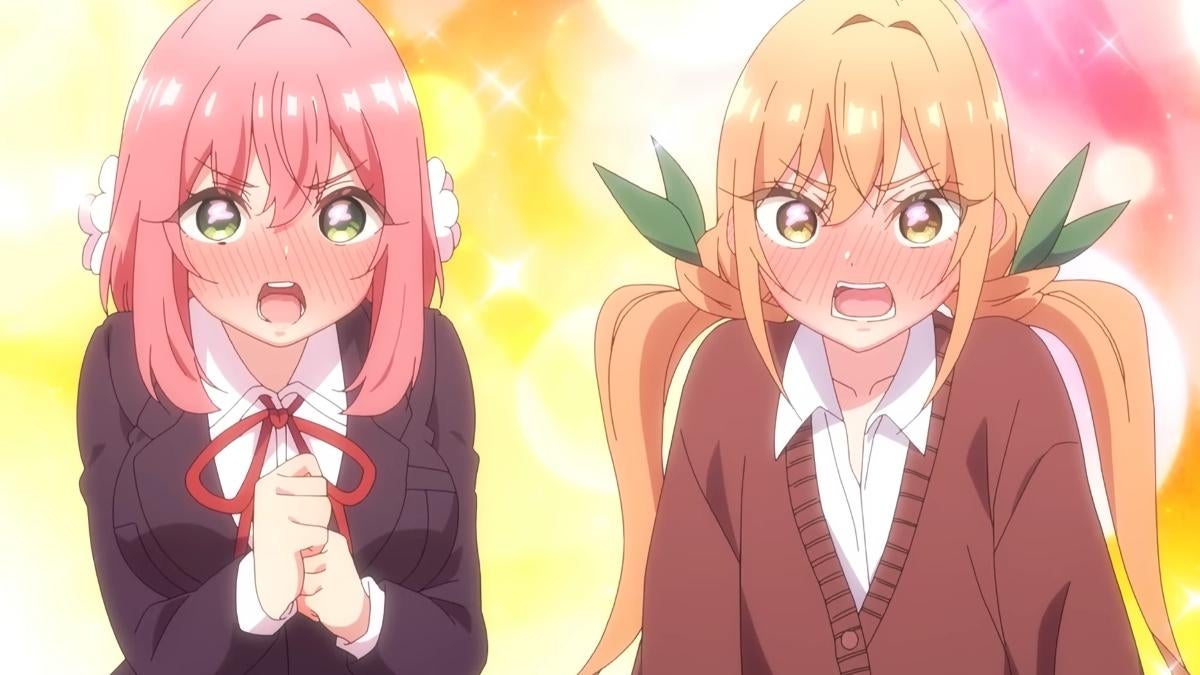 The 100 Girlfriends shares another look at one of Fall 2023's big Harem anime releases with a new trailer!
The 100 Girlfriends Who Really, Really, Really, Really, Really Love You is one of the new anime coming our way in the upcoming wave of Fall 2023 anime released, and the Harem romantic comedy series has dropped a new trailer to get fans ready for what's next! The 100 Girlfriends is one of the more popular romantic comedy releases of the last few years as Rikito Nakamura and Yukiko Nozawa's manga offers a rather distinct twist on the Harem tropes and ideas. Because it's either date every girl in the series or they die increasingly ridiculous deaths. 
The 100 Girlfriends will be making the jump from the pages of Shueisha's Weekly Young Jump magazine with its anime debut coming next month, and fans have gotten a new look at the upcoming series and central cast of girlfriends (who are all main protagonist Aijo Rentaro's soulmates following a hilarious mixup from a god's cosmic shenanigans) with a new trailer showing it all off. You can check out the newest trailer for The 100 Girlfriends Who Really, Really, Really, Really, Really Love You below: 
How to Watch The 100 Girlfriends
Directed by Hikaru Sato for Bibury Animation Studios, The 100 Girlfriends Who Really, Really, Really, Really, Really Love You will be premiering in Japan on October 8th. The opening theme is titled "To You Who I Really, Really, Really, Really, Really Love" as performed by the main voice cast as their respective characters with the likes of Wataru Kato as Rentaro Aijo, Kaede Hondo as Hakari Hanazono, Miyu Tomita as Karane Inda, Maria Naganawa as Shizuka Yoshimoto, Asami Seto as Nano Eiai, Ayaka Asai as Kusuri Yakuzen, and Shigeru Chiba as God all starring. 
Seven Seas Entertainment has licensed The 100 Girlfriends manga for an English release, and they tease the wild romantic comedy as such, "Aijo Rentaro has asked a hundred girls out and struck out every time. In desperation, he prays for guidance, only to be told by a god that his rejections were due to a cosmic mishap! Now this god will set things right by making sure Aijo gets one hundred dates. Except, as things often go with gods, there's a catch: each of his one hundred dates is Aijo's destined soulmate! Worse, if he doesn't return their feelings, they'll all die in horrible—and hilarious—accidents!"
Are you going to check out the 100 Girlfriends this Fall? Let us know all of your thoughts about it in the comments! You can even reach out to me directly about all things animation and other cool stuff @Valdezology on Twitter!