Stephen A. Smith again blasts Dolphins, Mike McDaniel over handling of Tua Tagovailoa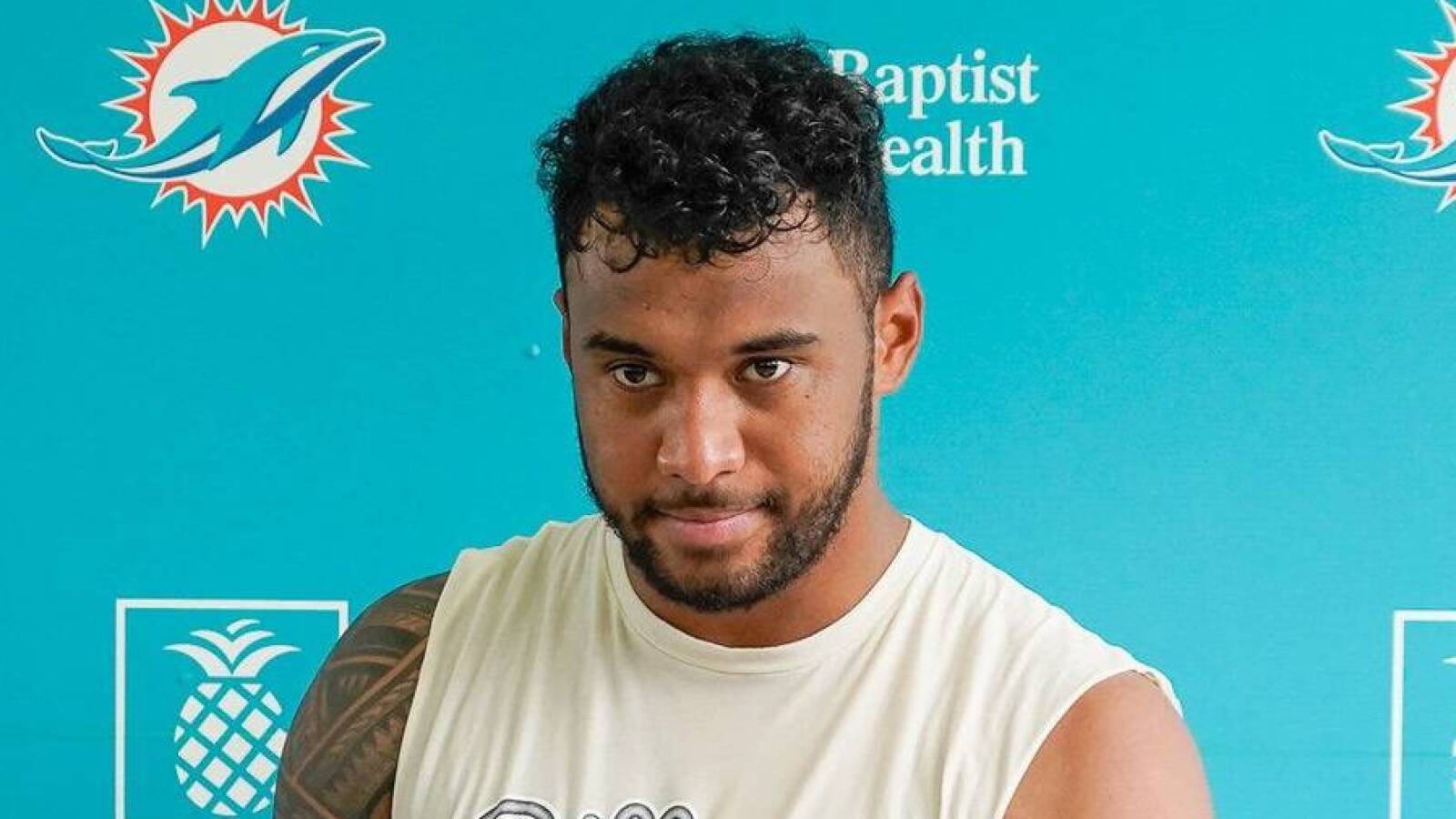 Outspoken ESPN personality Stephen A. Smith is still upset with Miami Dolphins head coach Mike McDaniel regarding the handling of quarterback Tua Tagovailoa last season.
"I don't want to be excessive because I'm serious and I'm not joking," Smith said about McDaniel during Tuesday's edition of the ESPN "First Take" program, as shared by Chris Rosvoglou of The Spun and Dan Zaksheske of Outkick. "I don't like listening to this man. I have an attitude when I see this man." 
Tagovailoa first experienced what was called back and ankle soreness during the Week 3 game against the Buffalo Bills last September and was then carted off the field after he went down with a scary-looking concussion that occurred during a matchup at the Cincinnati Bengals just four nights after the Buffalo contest. 
This past spring, Smith suggested the Dolphins and/or the NFL didn't properly treat Tagovailoa's initial injury as a concussion even though the league and NFL Players Association announced in October that the concussion protocols as they existed on Sept. 25 were correctly applied that Sunday afternoon. 
"It's unconscionable how you let Tua Tagovailoa on that field against the Cincinnati Bengals last year after watching him be concussed in that game Sunday," Smith continued on Tuesday. "I don't give a damn what he says. I'm talking about the veracity of the words coming out of his mouth. I just don't believe a damn thing he says." 
Tagovailoa suffered a second reported concussion in the Christmas Day loss to the Green Bay Packers and ultimately remained in the protocol for over a month. Earlier this offseason, Miami picked up the fifth-year option attached to Tagovailoa's rookie contract that could keep him atop the team's depth chart through at least the 2024 campaign. He spent part of this offseason training in jiu-jitsu in an attempt to learn how to fall in a way that may prevent future head injuries. 
Tagovailoa turned just 25 years old in March and acknowledged the following month he considered retiring after the 2022 season. Smith's comments serve as the latest reminder that Tagovailoa's health will continue to be a significant talking point throughout the upcoming campaign, especially if the 2020 first-round draft pick is sidelined with yet another concussion before Week 18 or during the playoffs.