Stephen A. Smith Adds Pat McAfee To 'First Take' Rotation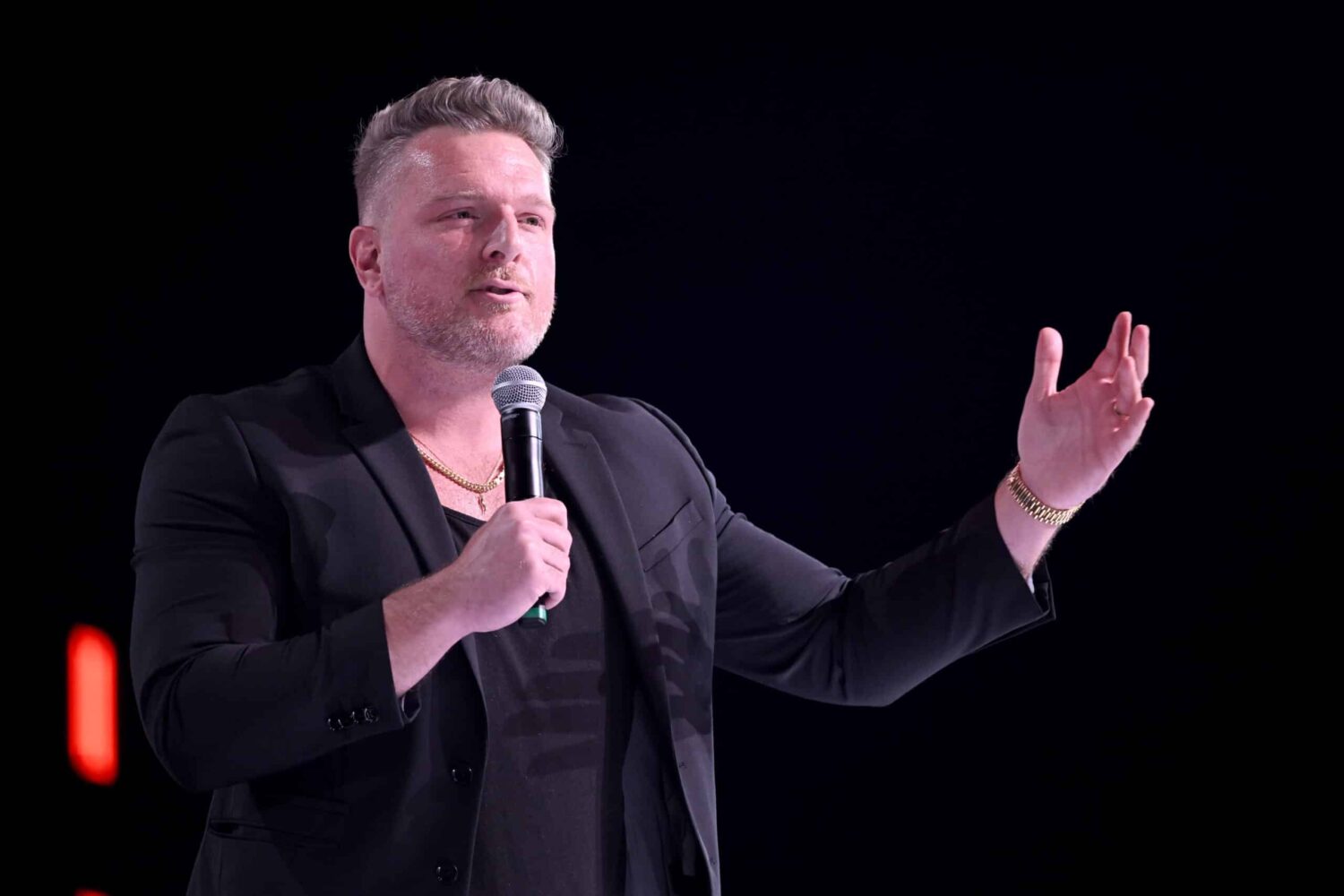 Stephen A. Smith is bringing in another big gun in his TV competition with former mentor Skip Bayless, announcing that Pat McAfee will join him, Shannon Sharpe, and Molly Qerim on "First Take" every Tuesday this year.
The former Indianapolis Colts punter's eponymous "Pat McAfee Show" made its official ESPN debut on Thursday, which will now anchor a powerful daytime window along with Mike Greenberg's "Get Up" and "First Take."
After Bayless took nearly two months off to retool his show, "Undisputed Live" returned to FS1 last week with a revamped cast, including Michael Irvin, Keyshawn Johnson, Richard Sherman, Josina Anderson and Rachel Nichols.
But Smith retaliated this Monday and Tuesday by bringing on Sharpe: the Pro Football Hall of Famer who previously served as Bayless' "Undisputed" sparring partner for nearly seven years. "First Take's" two-day average was up 237% vs. "Undisputed," said sources.
With Sharpe and Smith facing off, "First Take" ratings exploded this week, according to sources. Sharpe's debut averaged 754,000 viewers, up 30% from the year before, and became the second-most-watched "First Take" episode of the year behind only Feb. 13 (the day after Super Bowl 57).  
That number also dwarfed the 215,000 viewers for "Undisputed" — still its best number since it returned to the air on Aug. 28.
Smith and Sharpe only debated for one hour during the Labor Day holiday. But Tuesday's normal two-hour show averaged 512,000 viewers, up 20%. In comparison, "Undisputed" drew 131,000 viewers.
The McAfee news marks the latest development in the cutthroat three-way TV competition between former partners turned frenemies Bayless, Smith, and Sharpe.
Along with producer Jamie Horowitz and anchor Jay Crawford, Bayless pioneered the "Embrace Debate" format on ESPN. 
Both Smith and Sharpe credit Bayless with boosting their careers by hiring them as his debate partners at "First Take" and "Undisputed" in 2012 and 2016, respectively. But now Bayless' two former TV partners are ganging up on him.
Sharpe, a three-time Super Bowl winner, will return to "First Take" on Monday to debate the first weekend of NFL action — and preview Aaron Rodgers' regular-season debut with the New York Jets against the Buffalo Bills on ESPN's "Monday Night Football." 
McAfee's guests on Monday included his frequent guest Rodgers, former Indianapolis Colts teammate Peyton Manning and NFL Insider Adam Schefter. Rodgers announced that he will continue his revealing Tuesday appearances with McAfee & Co.
The F-bomb dropping McAfee posted a disclaimer at the top of the show warning there may be "cuss words" because "that's how humans in the real world talk."