Shop Selena Gomez's Rellery Necklace From 'Only Murders in the Building'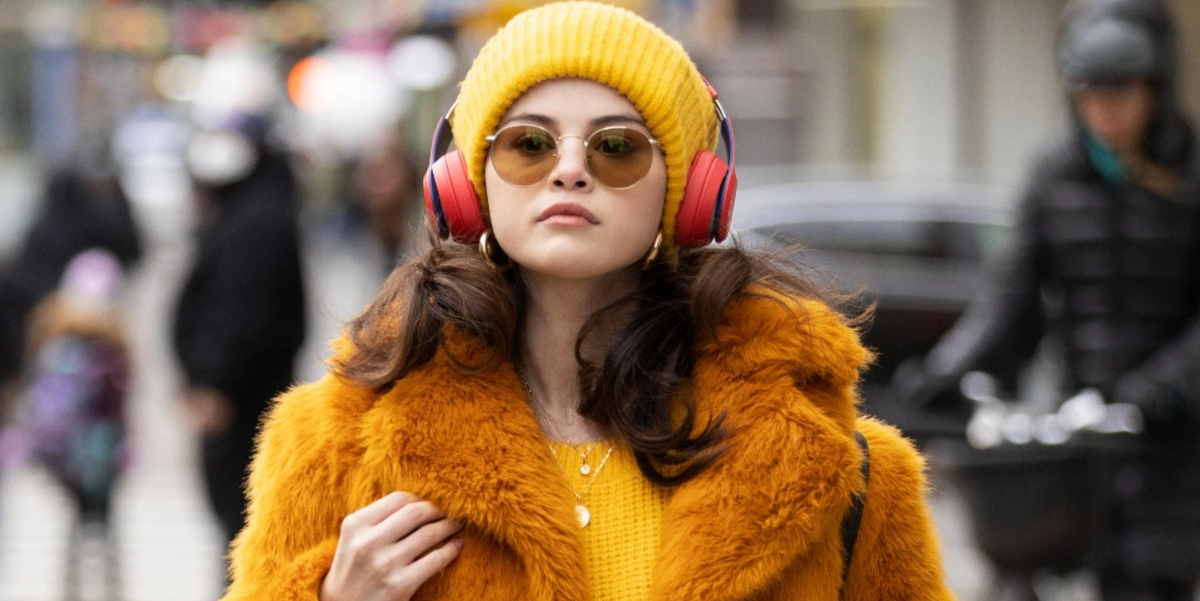 Hulu's Only Murders in the Building is back with its third season on August 8, and to be completely honest, no, I cannot (and will not) keep my cool. Sometimes when a show gets to its third season, it kinda loses its charm, but when you have Selena Gomez, Steve Martin, and Martin Short as the main cast (oh, and they're throwing in Meryl Streep for season 3!!), well, it's hard to go downhill from there.
I'll be the first to admit that half the fun of watching the show is dissecting Mabel's outfits, researching every item (thank you, fan accounts), and immediately adding everything to my shopping cart. As much as I think I'm a true-crime sleuth, I can never predict where the murder mystery series is headed, but this time around, I think I hit it right on the head when it comes to predicting Mabel's upcoming looks. No, I don't mean her bold fur coats and fab miniskirts, but something more subtle that fans may miss: her signature marigold necklace.
Whether she's running for her life or trying to clear her name, Mabel's never without her Rellery necklaces, most notably her Marigold Necklace that pays homage to her Mexican heritage. The flower is often linked to power, strength, and the light that lives inside of a person, which, if you ask me, is the perfect way to sum up Mabel's character.
If you're like me and also feel a deep urge to shop Selena's Only Murders look, I'm happy to report that the 18k gold necklace is under $200, and you can personalize it with your birth month's flower and initial for an extra special touch.
And since I'm literally already giving you the inside scoop, I guess I'll be extra nice and drop that Rellery has some bomb-ass promo codes to make stealing Selena's Mabel's go-to jewelry even easier. During the jewelry brand's summer sale, you can use SUM10 for 10% off, SUM15 for 15% off orders $175+, and SUM20 for 20% off orders $350+.
Now, please excuse me while I go rewatch seasons 1 and 2 of OMITB before the new season premieres this August 8 on Hulu. Ciao!

Associate Editor
Chaise Sanders is an Associate Editor at Cosmopolitan, where she covers anything from lifestyle and beauty to entertainment and style. Wanna upgrade your skincare game? She's got you covered with the best facial cleansing brushes. Or maybe you're in need of a new true crime show to binge? Got that covered too! Prior to joining the Cosmo team, Chaise was an editor at Country Living (also part of the Hearst fam) where she interviewed celebs like Dolly Parton, LeAnn Rimes and even Martha Stewart. Now, as one of the Big Apple's newest residents, there's a good chance that you can catch her checking out an Insta-worthy cafe or spending way to much $$$ in vintage stores.