'Shazam! Fury of the Gods' Domestic Box Office Delivers $30.5 Million Debut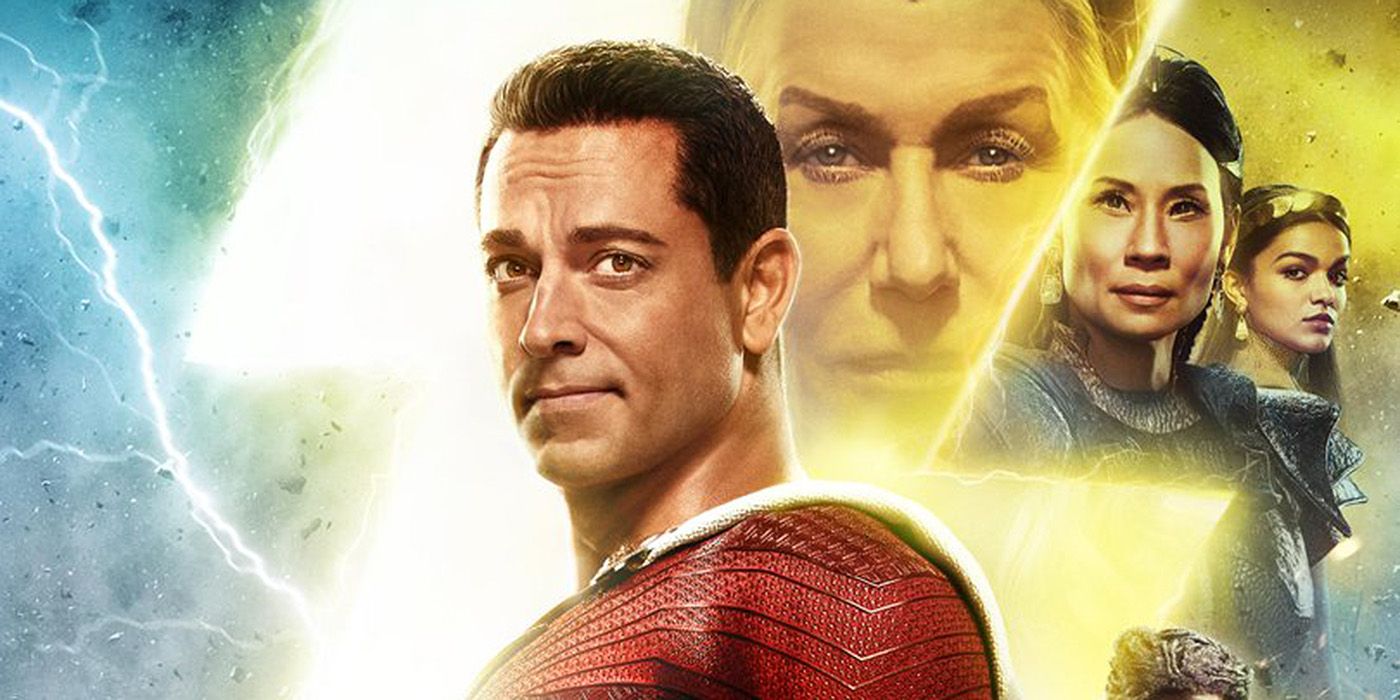 The current era of the DC Extended Universe is looking to end on a downer, with this week's Shazam! Fury of the Gods coming in way under expectations. After an $11.7 million Friday, the film is eyeing an underwhelming $30.5 million in its opening weekend. Barring the mid-pandemic releases The Suicide Squad ($26 million) and Wonder Woman 1984 ($16 million), this is the lowest opening for a DCEU film, falling short of even Birds of Prey's $33 million opening in 2020.
By comparison, the first Shazam! film made $53.5 million in its opening weekend in 2019, on its way to a $140 million domestic and $366 million worldwide finish. The sequel has scored noticeably less enthusiastic reviews, although it did cost slightly more than the first film — a reported $125 million, as compared to the original's $100 million. Warner Bros. didn't exactly throw it to the wolves, although the studio does seem to be putting its money on the upcoming The Flash. After initially slotting it for a December release, Fury of the Gods was delayed by a few months to avoid competition from Avatar: The Way of Water. But instead, it's now having to face competition from two holdover hits — Scream VI and Creed III.
Fury of the Gods' underwhelming debut comes at a time when the DCEU is being retooled for the future, under new co-CEOs James Gunn and Peter Safran's leadership. Gunn hasn't committed to making more Shazam films, although he did note in his slate announcement video that the series exists in its own corner of the larger universe, implying that it could continue without impacting the overarching story. Starring Zachary Levi as the titular superhero, the Shazam films were conceived as a lighter alternative to the more grungy origins of the DCEU. The first film received a solid A CinemaScore, while the sequel has had to settle for a so-so B+.
RELATED: 'Shazam! Fury of the Gods' Review: A Superhero Film Where the Hero Is the Problem
Now in its second weekend, the sixth film in the iconic Scream franchise is expected to gross $17.5 million, as it takes the second spot. It exceeded expectations in its first weekend, when it delivered a franchise-topping $44 million across three days. Scream VI has now made $76 million domestically, and will pass the fifth Scream's lifetime haul of $81 million in the next few days. Scream VI is also passing the $100 million mark globally as we speak, and should soon overtake the fifth film's $137 million lifetime haul. The benchmark for the long-running franchise remains the original's $173 million worldwide gross in 1996.
Meanwhile, Creed III slipped to number three with an estimated $15.3 million in its third weekend. This takes the Rocky spinoff's running domestic total to $127 million. Having set a franchise record in its opening weekend, Creed III has already overtaken the first Creed's $173 million worldwide haul, and it is on track to overtake Creed II's $214 million global haul today.
The fourth and fifth spots were claimed by Sony's dinosaur science-fiction film 65, and Disney's Ant-Man and the Wasp: Quantumania, respectively. While 65 is expected to deliver a $5.5 million second weekend, Ant-Man 3 is expected to gross $4 million, taking its running domestic total to $206 million. It remains to be seen if the film is able to surpass Ant-Man and the Wasp's $216 million domestic lifetime haul, although with $453 million worldwide, passing either Ant-Man film's global haul — $519 million for the first film and $622 million for Ant-Man 2 — is looking highly unlikely at this moment.
John Wick: Chapter 4 will easily top the box office next week, with a projected franchise-high debut. You can watch our interview with star Keanu Reeves here, and stay tuned to Collider for more updates.