Selling the OC's Brandi Marshall says she and Alex Hall "ARE AT WAR"
"It was difficult speaking with her."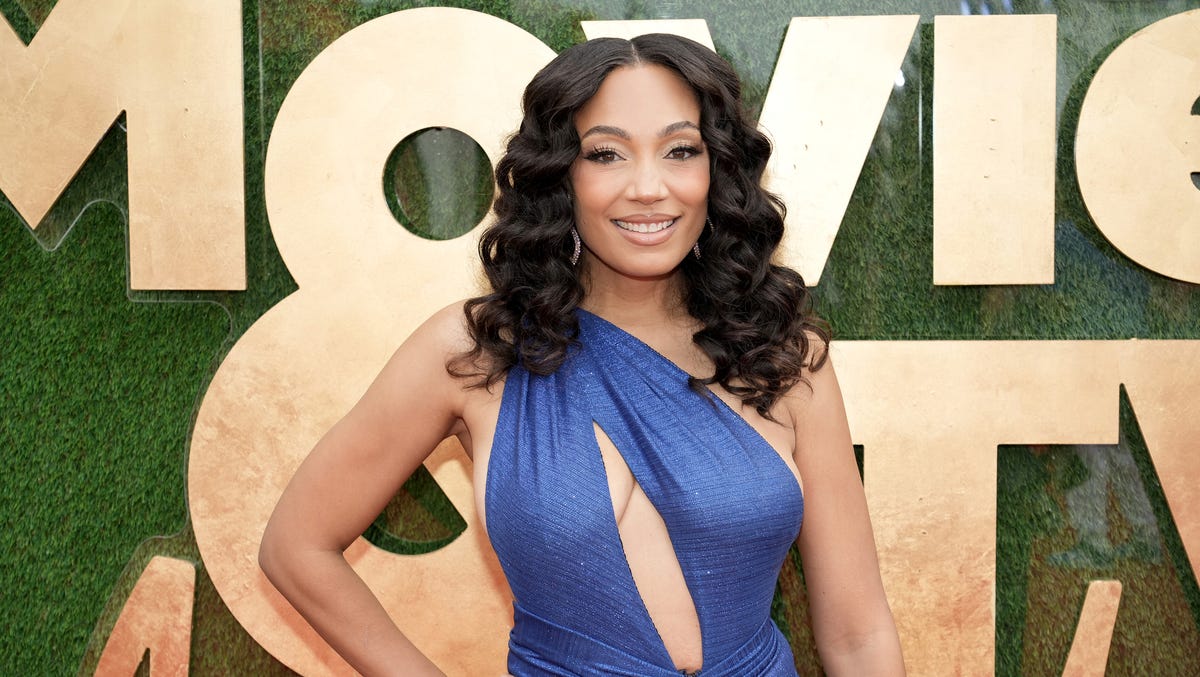 Selling the OC star Brandi Marshall has opened up on her relationship with co-star Alex Hall following their Cabo row in the new series.
In season two of the hit Selling Sunset spin-off, viewers saw Brandi jump to co-star Kayla Cardona's defence during a heated exchange of words with Hall.
Brandi confronted Hall, admitting "I hate how you talk to people," with an offended Hall responding that she felt Brandi was "coming" at her and asked if she was "going to swing" at her.
Brandi withdrew from the argument and a few days later apologised to Hall, but the two failed to reach a reconciliation before the series finale.
In an interview with People, Brandi gave an update on her relationship with Hall.
"We don't speak," she said. "Our friendship is, we don't have one. But I know for some of those moments, it was difficult speaking with her.
Explaining her side of the argument, Brandi recalled: "In Cabo, I felt like Kayla was really being spoken down to, and it was almost innate for me to step in. I did not even realise when I was doing it, because it was just so natural for me just to protect Kayla in that moment."
The realtor added that standing up for others is in her "nature" and whilst she admits "she could have handled some of the dialogue with care", she doesn't regret her actions.
"My mom raised me to be who I am," she said. "And that's something I will never regret – speaking up on behalf of a friend I feel is being spoken down to or treated less than."
Selling the OC season 2 ended with cast members Alex Hall and Tyler Stanaland sharing a kiss in a hot tub.
However, Stanaland has since confirmed that despite the intimate moment the two are "still kind of trying to figure it out" but "remain really close friends".
Selling Sunset and its two spin-offs, Selling The OC and Selling Tampa, are available now on Netflix.