SCRAPPER #3 Preview Sees Image Comics' Super Pooch Soar to New Heights (Exclusive)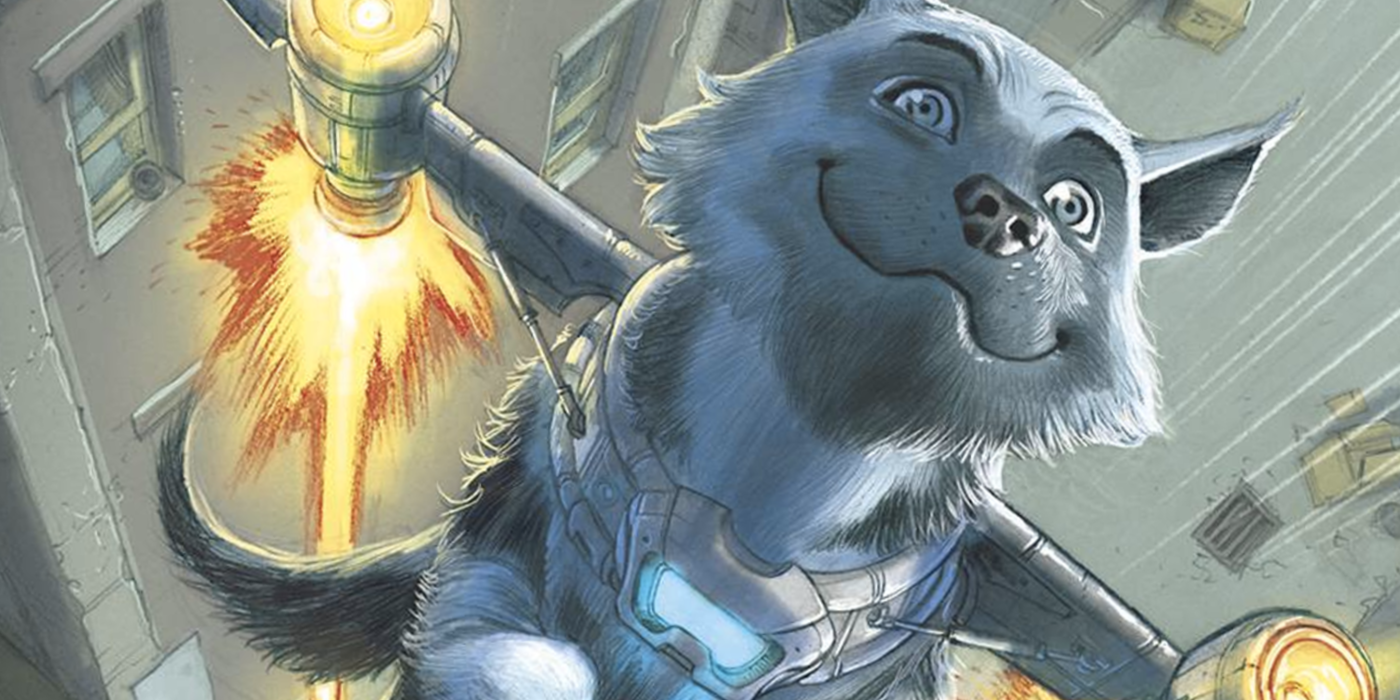 Warning! Contains preview pages for Scrapper #3As the latest addition to the pantheon of comics' great superhero dogs, Scrapper is beginning to unlock his true potential in the third issue of his self-titled series from Image Comics. After an evil global conglomerate kills his family, Scrapper is going to need every tool at his disposal to make sure what happened to him doesn't happen to anyone else. Screen Rant is proud to present an exclusive preview of the latest issue of Scrapper, the Image series that mixes sci-fi action, superheroics and talking dogs.
Scrapper #3 is written by Cliff Bleszinski and Alex de Campi, drawn by Ryan Kelly and colored by Jordie Bellaire, with a cover by Juan Ferreyra. The issue opens with Scrapper recovering after being shot with tranquilizers at the end of the previous issue. His best friend Tank has brought him to Daisy, a talking pink raccoon. Just like Scrapper, Daisy is also the result of experiments by the evil organization SMITE (Special Monopoly for Industrial Tech and Engineering). Though Scrapper wants Daisy to remove the collar around his neck that was also made by SMITE, Daisy convinces him to use the collar's extensive array of weaponry and abilities to take down the evil totalitarian regime.
Check out the preview below to see Daisy help Scrapper master the collar's incredible abilities.
Scrapper Takes Puppy Power To A Whole New Level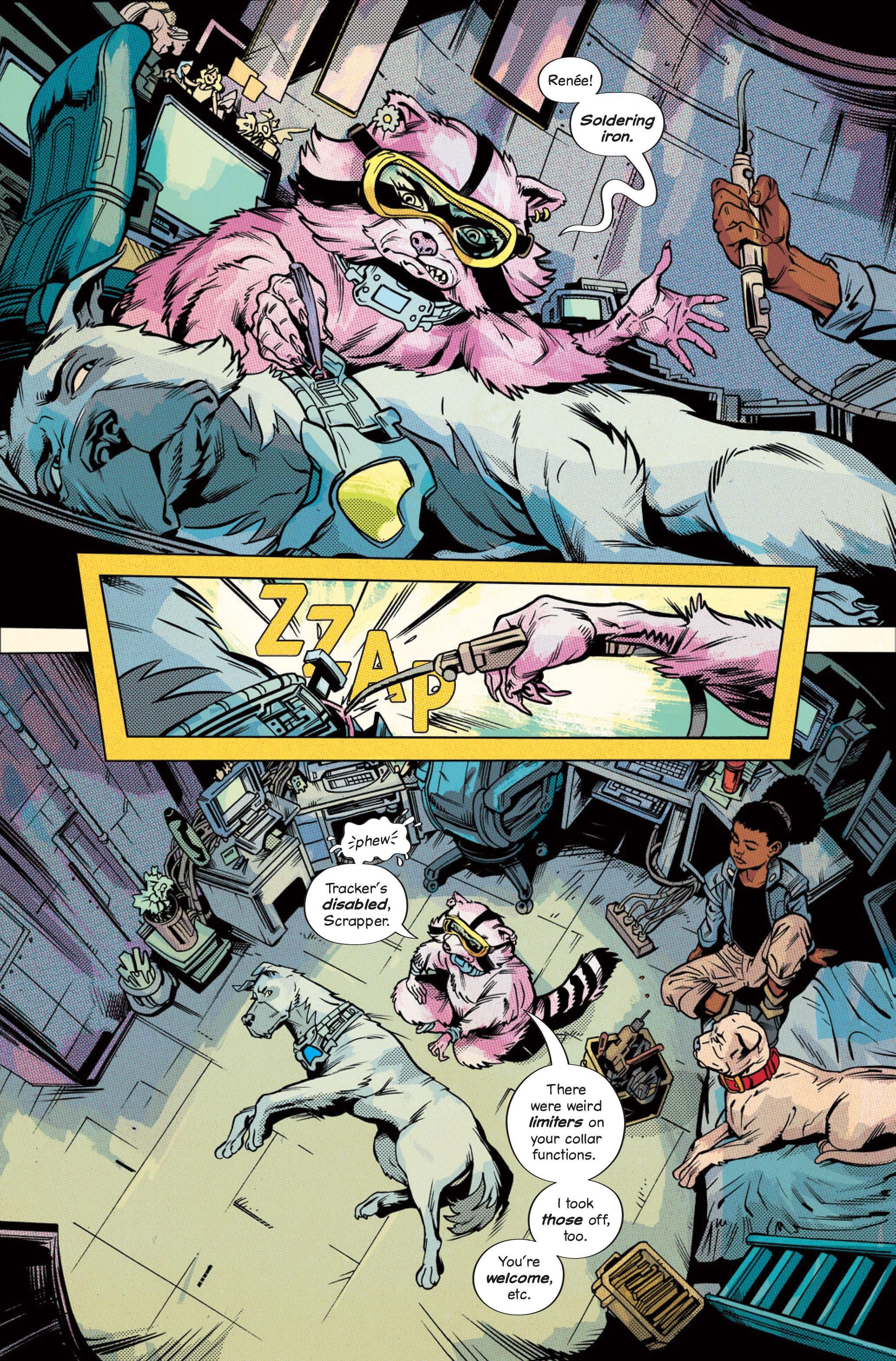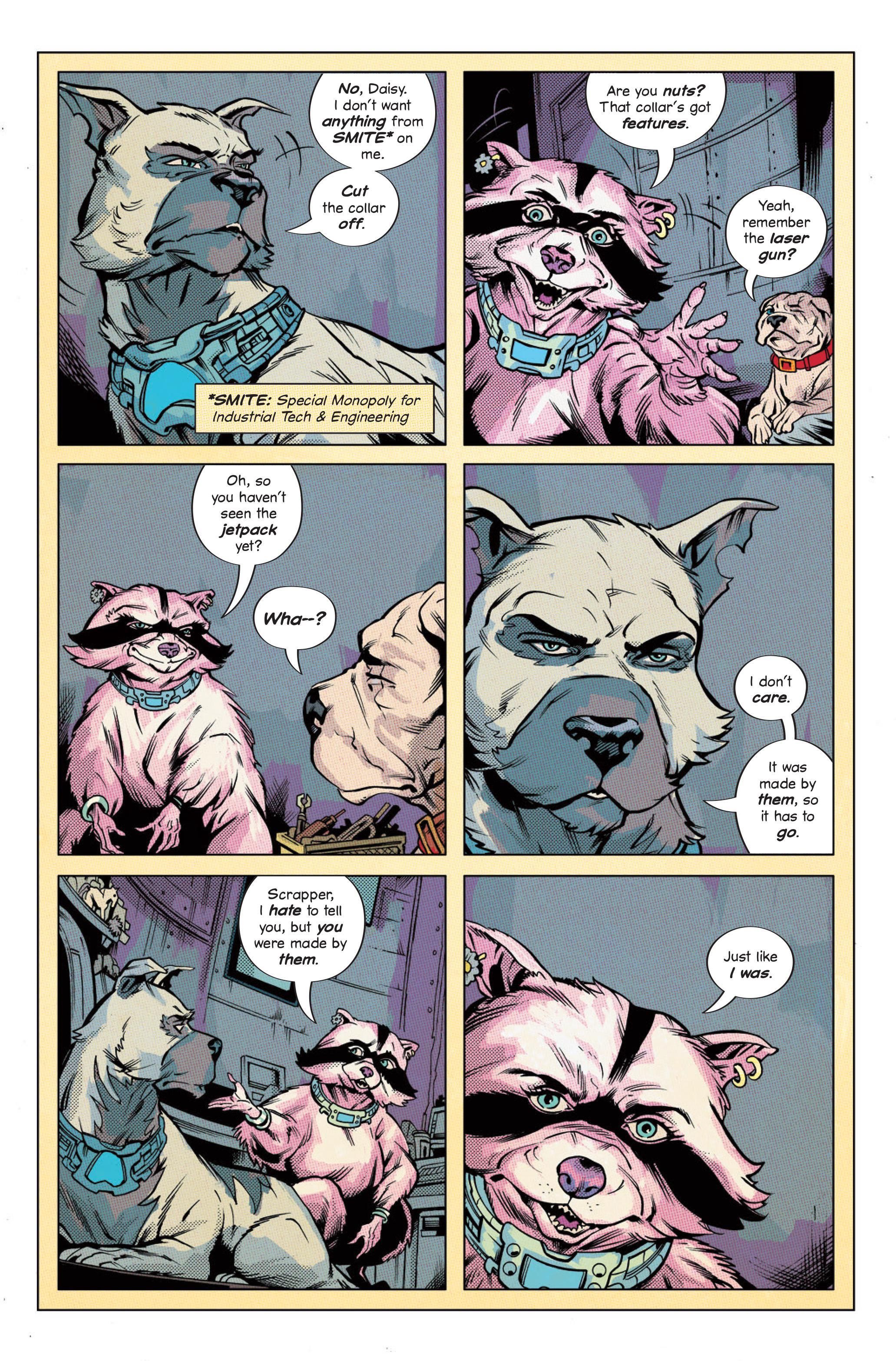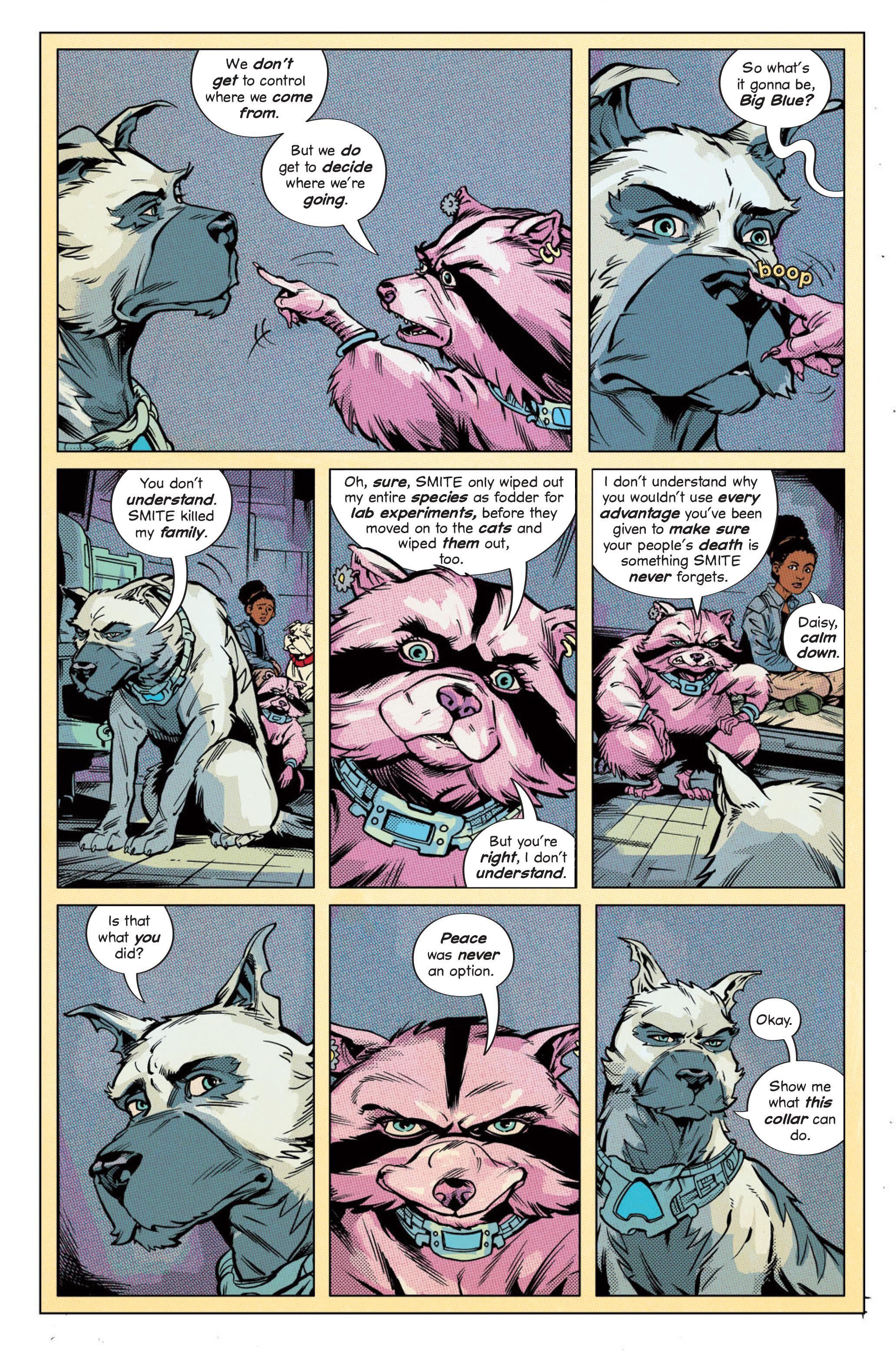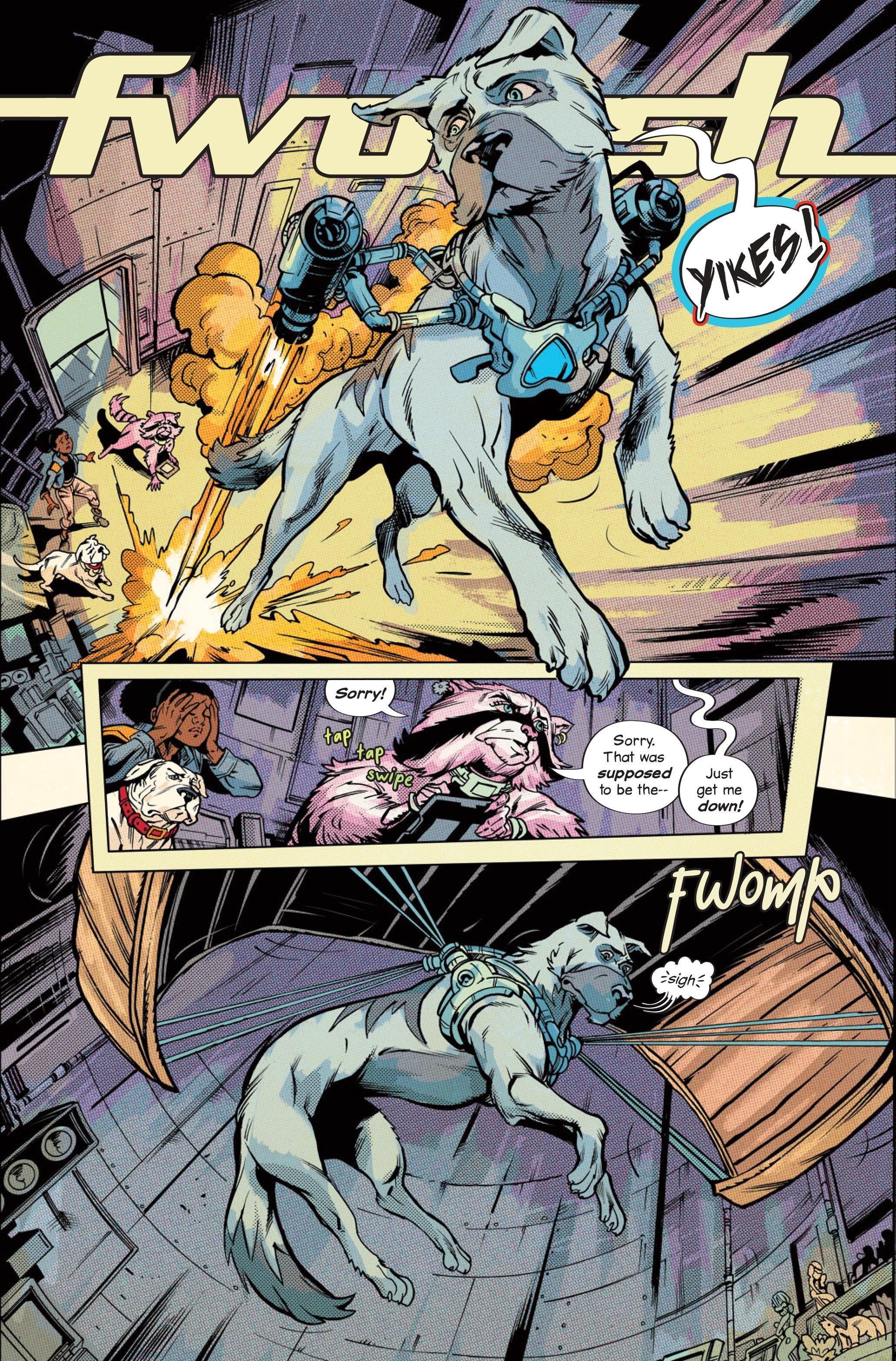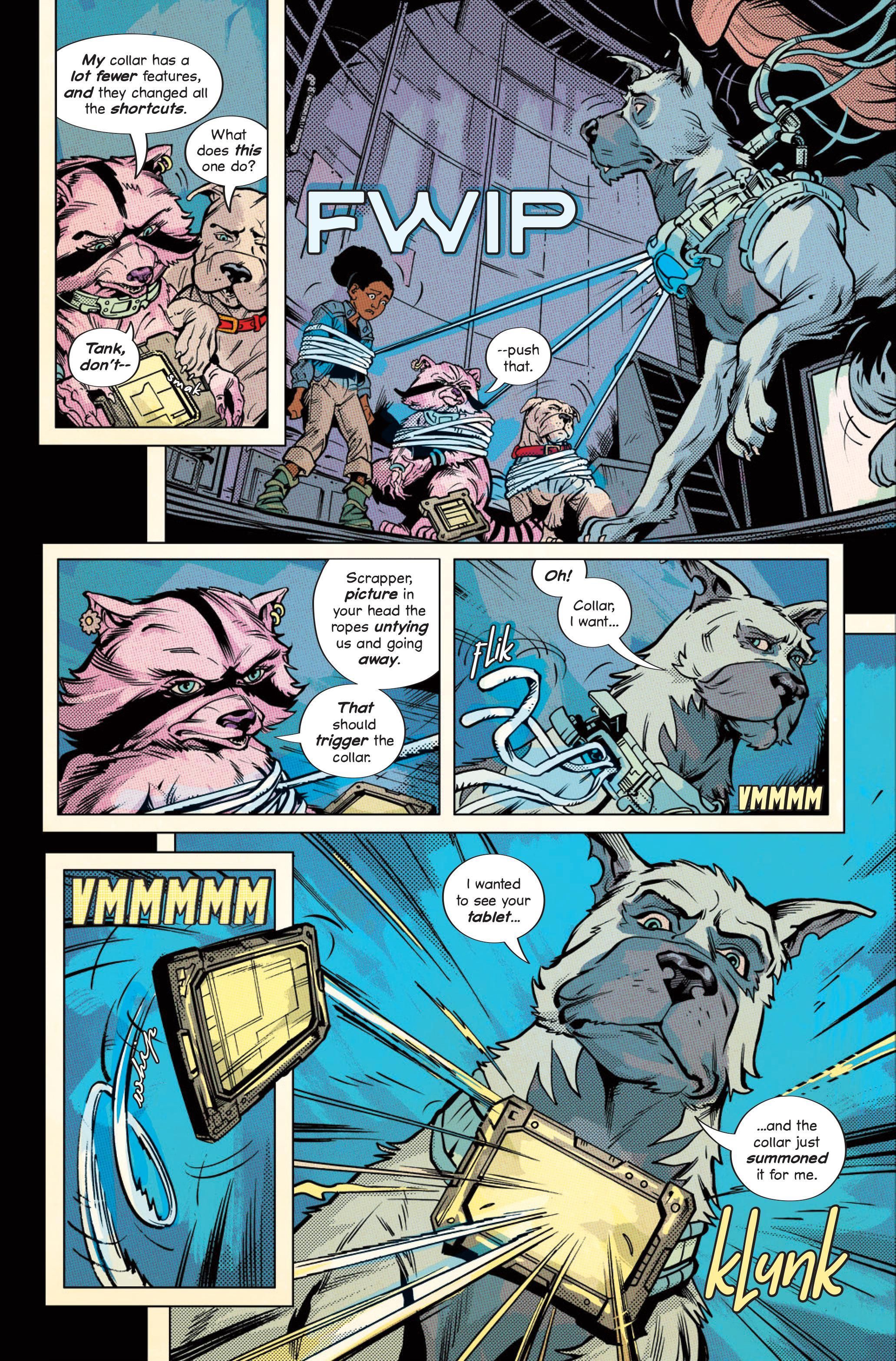 Inspired by his love for his own dogs and the shortage of canine superheroes in modern comics, Bleszinksi (best known for his work on video games like Gears of War and Fortnite) teamed with de Campi (Dracula Motherf*cker!, Parasocial) to bring Scrapper's story to the comics page. The series' debut issue featured art by Sandy Jarrell (Bombshells, The Legendary Lynx), with Kelly (Lucifer, Local) taking on line art duties and Bellaire (The Manhattan Projects, Pretty Deadly) taking over on color art for the remainder of the six-issue miniseries. Scrapper #1 focuses on Scrapper and Tank patrolling the streets of New Verona, determined to rid the city of the crime and corruption oppressing its residents. Scrapper, who doesn't remember his life before being taken in by Vito and Rosa, the proprietors of an Italian restaurant. SMITE comes after Vito and Rosa for failure to pay their bills, and while trying in vain to protect them Scrapper discovers that his collar allows him to perform some extraordinary feats.
So far the collar has allowed Scrapper to turn into a ferocious monster, fire laser blasts and perform incredible acrobatics. But there is way more to this pup than meets the eye, as the preview for Scrapper #3 shows him blasting off in with a jetpack, tie up potential opponents and snatch items with a high-powered magnet. But even though he's learning cool new skills, it's a bittersweet moment for Scrapper. SMITE killed the only family he's ever known, and he is horrified that this evil organization is responsible for his creation. As Daisy reminds him, SMITE's twisted genetic experiments not only created her, but whipped out her entire species as well as the world's cats. Now Scrapper has what he needs to make SMITE pay for what it's done.
Scrapper delightfully blends the best elements of Battle Angel Alita, Batman and Balto to tell a thrilling story of a true underdog fighting against an all-too-real foe. Already this powerful pooch has rescued a young girl from drug dealers, fought robots, explored an underground world run by rats and inspired an army of pigeons to attack his enemies. Now that Scrapper is getting the hang of his superhuman abilities, it will be thrilling to see what he does next in future issues of the Image Comics series.
Scrapper #3 will be available Sept. 30 from Image Comics.