Schumer Petitions For Federal Marijuana Legalization Amid Progress On Cannabis Banking Bill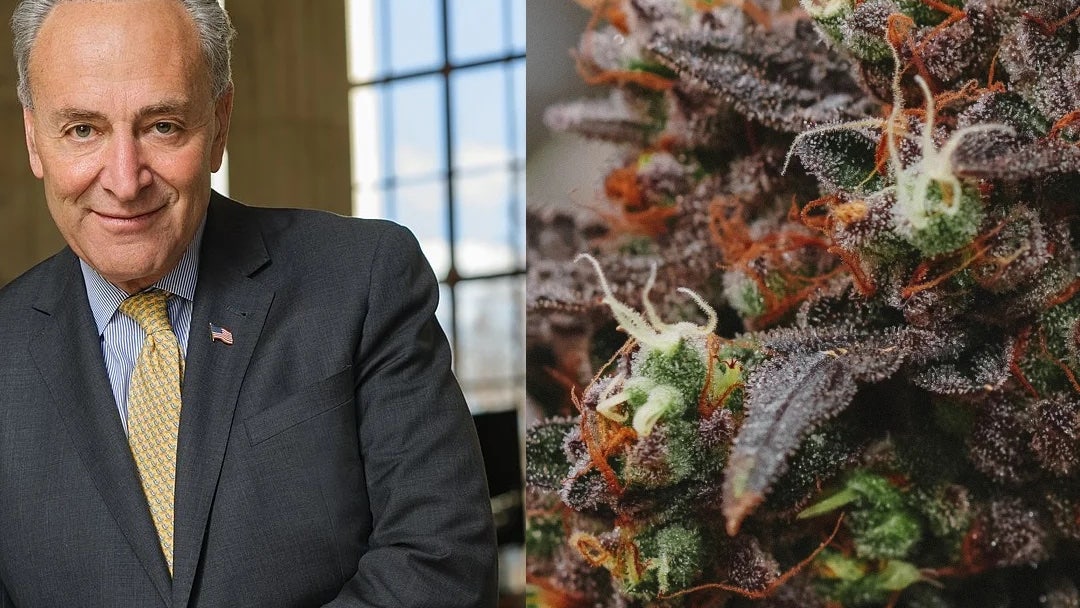 Senate Majority Leader Chuck Schumer (D-NY) is circulating a petition via a campaign email blast urging supporters to join him in in a push to legalize cannabis, saying there is no reason why it should be criminalized on a federal level.
Schumer's petition:
Leveraging The Momentum
With recent movement on cannabis banking reform, a major priority for Schumer, it seems he may be wisely tapping into the elevated levels of cannabis awareness and support across the country since the HSS recommended that marijuana be removed from its outdated status as a Schedule I drug.
A change in the Schedule I status, which is among the main reasons why cannabis companies cannot access banking and financial institutions, would also enable medical research and interstate transport of products that are legal for medical purposes across dozens of U.S. states. 
Banking Reform
Another victory for Schumer and Senate Banking Committee Chairman Sherrod Brown (D-OH) is the markup for the much-delayed SAFER Banking Act scheduled for Sept. 27. 
Meanwhile, Rep. Jerrold Nadler (D-NY) refiled the Marijuana Opportunity, Reinvestment and Expungement (MORE) Act this week. If passed, it would legalize cannabis at the federal level through descheduling, decontrolling and decriminalizing the drug. Though MORE passed in the House in 2019, it has never made it to the Senate.
Schumer, who has been working to garner bipartisan support for comprehensive marijuana reform, told the crowd at last summer's NYC Cannabis Parade that he'll continue for as long as it takes to "legalize cannabis from one end of America to the other."
Marijuana Moment first reported on Schumer's petition.