Ron DeSantis Hits Back At Kevin McCarthy's Remark On Not On Par With Trump: 'I Am Not Somebody Who The DC Wants To See Up There'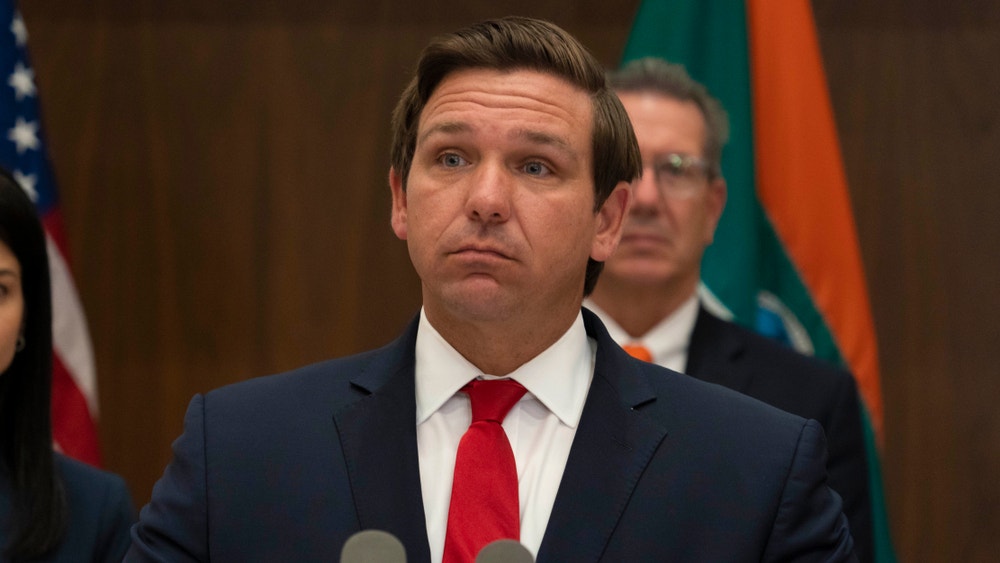 Ron DeSantis responded after House Speaker Kevin McCarthy said the Florida Governor falls short compared to ex-President Donald Trump.
What Happened: DeSantis on Monday retorted to McCarthy's statement that he is not on the "same level" as Trump and that Trump would be the GOP's nominee.
The Florida Governor took to X (formerly known as Twitter) to underscore the close alliance between McCarthy and Trump. "Kevin McCarthy says I'm a little different from Donald Trump. I agree," he said.
"In Florida, we run budget surpluses. We've paid down our debt. I've kept every one of my promises. Meanwhile, McCarthy and Trump worked together to add $7 trillion — more debt than our country racked up in its first 200 years — to the debt in just four years," DeSantis wrote.
See Also: Republican Donor Ken Griffin Not Backing Ron DeSantis, Calls Battle With Disney 'Pointless'
Why It Matters: Earlier, during a press conference, DeSantis also indicated that he is not favored by the D.C. establishment, viewing this as an indication of the substantial changes he could bring if elected president.
"I am not somebody who the D.C. establishment wants to see up there," he said.
"There's no question about that because they know that a lot of things will be changing if I'm there."
McCarthy's remarks were made on Fox News' "Sunday Morning Futures," where the speaker claimed that Trump is stronger in the polls than President Joe Biden and that DeSantis is not at Trump's level.
McCarthy is one of the strongest Trump allies. In June, the House speaker apologized to Trump after, in an interview, he suggested that he might not be the strongest candidate in the 2024 presidential race.
According to a Real Clear Politics poll, DeSantis is trailing Trump by a large margin. While the former president had 56.6% support from the GOP voters, DeSantis had a mere 12.7% support.
Photo by Hunter Crenian on Shutterstock
Read Next: Trump Bypasses Second GOP Debate For Detroit Rally Amid Striking UAW Workers — Shawn Fain Says, 'We Can't Keep Electing Billionaires'