Roman Reigns Could Be the Next Wrestler-Turned-Movie-Star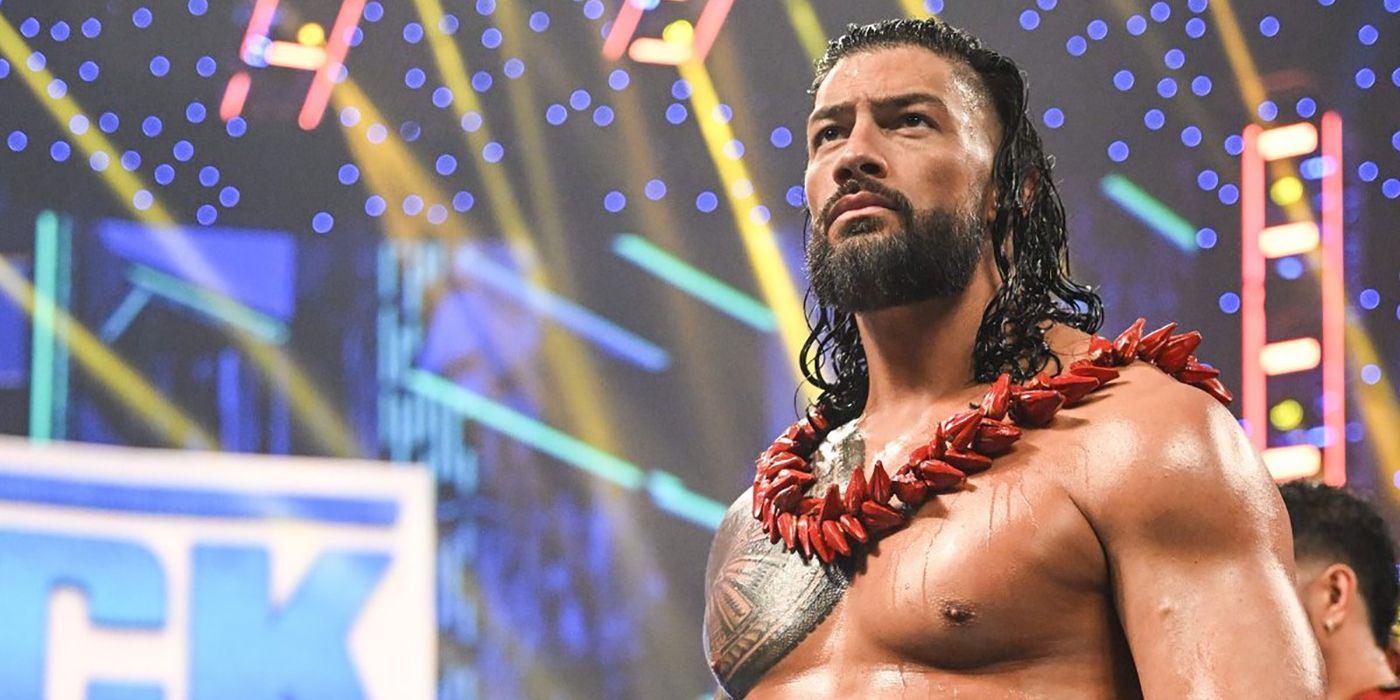 There have been many wrestlers over the decades who have crossed over from the popular world of professional wrestling to become a Hollywood actor. Hulk Hogan and "Rowdy" Roddy Piper are just two WWE stars from the '80s who successfully made the transition during their careers. For a while, during the 1990s, it wasn't a crossover we saw much of, but then that changed when Dwayne Johnson came on the scene. As The Rock, Johnson electrified wrestling crowds. As an actor, he became arguably the most famous actor on Earth. In the last few years he has been followed to stardom by wrestlers turned actors John Cena and Dave Bautista. While this trio rules Hollywood, another might soon be coming for their throne. Johnson's cousin, and the current face of WWE, Roman Reigns, is set to become Hollywood's next megastar the moment he decides to make the leap.
RELATED: 9 Best Wrestling Movies to Watch Before WrestleMania
Roman Reigns Was Both Helped and Hindered by His Wrestling Talent
Roman Reigns, born Leati Joseph Anoa'i, is part of wrestling royalty. His father Sika and brother Rosey were also WWE wrestlers, along with cousins which not only included The Rock, but Yokozuna, Rikishi, and Reigns' current stablemates, Jimmy and Jey Uso. Reigns had a foot in the door when it came to the wrestling business. Just as important, he also had the look. At 6'3″ and 265 pounds, Reigns had the size, along with the chiseled good looks and long flowing hair. He often gets compared to Jason Mamoa. That doesn't mean that wrestling, or anything else, came easy to him. Reigns' first love was football. He was a star in college at Georgia Tech and even made it as an undrafted free agent to the NFL with the Minnesota Vikings, but a bout with leukemia in 2007 helped to end his football career before it even truly began.
Professional wrestling was the backup dream for Reigns, but it was there that he found his true calling. At just 25, he was signed by WWE and sent to their developmental system, Florida Championship Wrestling, which was later renamed NXT. Reigns did well in NXT, but he wasn't the biggest star. It wasn't until his main roster call up in 2012 that Reigns really took off as part of the villainous faction known at The Shield. The group of mercenaries, dressed all in black, was a breath of fresh air for a company that had lost a lot of its popularity from its peak in the 1990s and early 2000s.
Reigns, and his Shield brethren, Seth Rollins and Dean Ambrose, were seen as the next big names of WWE, but for many, Reigns was seen as the third best of the trio. It was his look and "it" factor presence that helped him stand out. With his hair slicked back, and his imposing sneer, Reigns looked like a badass as the group's enforcer, similar to the way Bautista did when he was the muscle in Triple H's Evolution faction.
Reigns carried a heavy weight on his shoulders. Wrestlers like Rollins and Ambrose may have been better in the ring, but Reigns had the look. Reigns had the bloodline. When The Shield broke up, Reigns was pushed as the next John Cena, whose full-time status in WWE was winding down. He was so green, however, and so overly pushed, that fans turned against him. Despite always being booked as the hero, he was booed even more than the bad guys were. No matter what, Reigns kept his head down and did his job, not letting his frustrations show. This was the acting role he'd been given, and he would do it to the best of his abilities.
Roman Reigns' Epic Heel Run in WWE Has Shown Natural Talent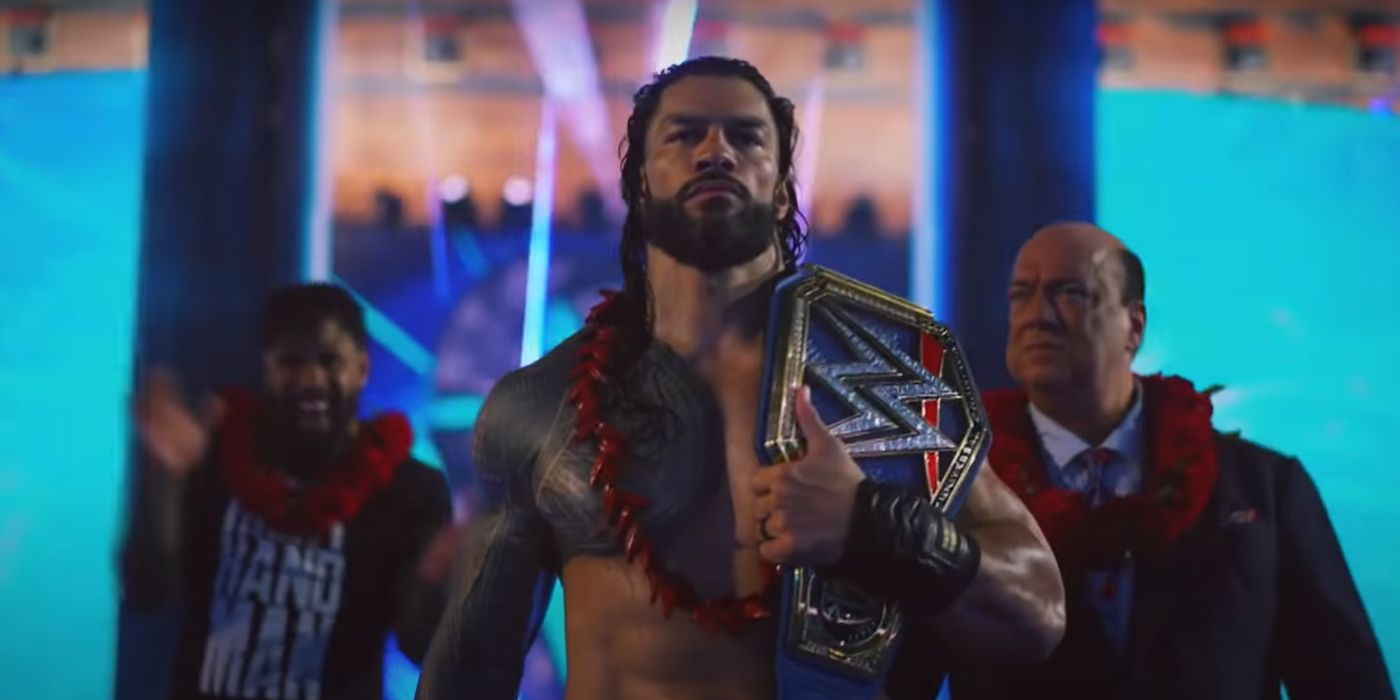 Reigns' run in WWE changed in two big ways. First, in 2018, Reigns' leukemia returned. He was forced to take a several month long absence from wrestling. When he came back in 2019, fans now cheered him for the most part. How could you hate the guy behind the character who beat cancer? However, he was still the same poorly booked babyface. The pivotal moment for Reigns came in 2020, when after returning from a hiatus due to taking time off to protect himself during the pandemic, he turned heel. The smiling, joking, boring good guy was gone. In his place was a bulked up, self-centered jerk who acted like a mob boss to his cousins, The Usos, who became his underlings in the faction known as The Bloodline.
Since then, Reigns has ruled WWE as a ruthless villain and is now doing the best promo work of his career. He used to struggle with promos, as if he hated playing the cheesy good guy as much as fans hated watching it. Now, he speaks with an aura of confidence and passion rarely seen. He is one of the best talkers in the business. When Reigns walks to the ring, you completely believe that he's an unstoppable heel, like the final boss from a video game. Your eyes go to him wherever he is on-screen and stay there. He is a presence not seen since his cousin, The Rock, two decades before. And that presence is going to make him one of the biggest names in Hollywood.
Roman Reigns Has Spoken About Wanting To Be an Actor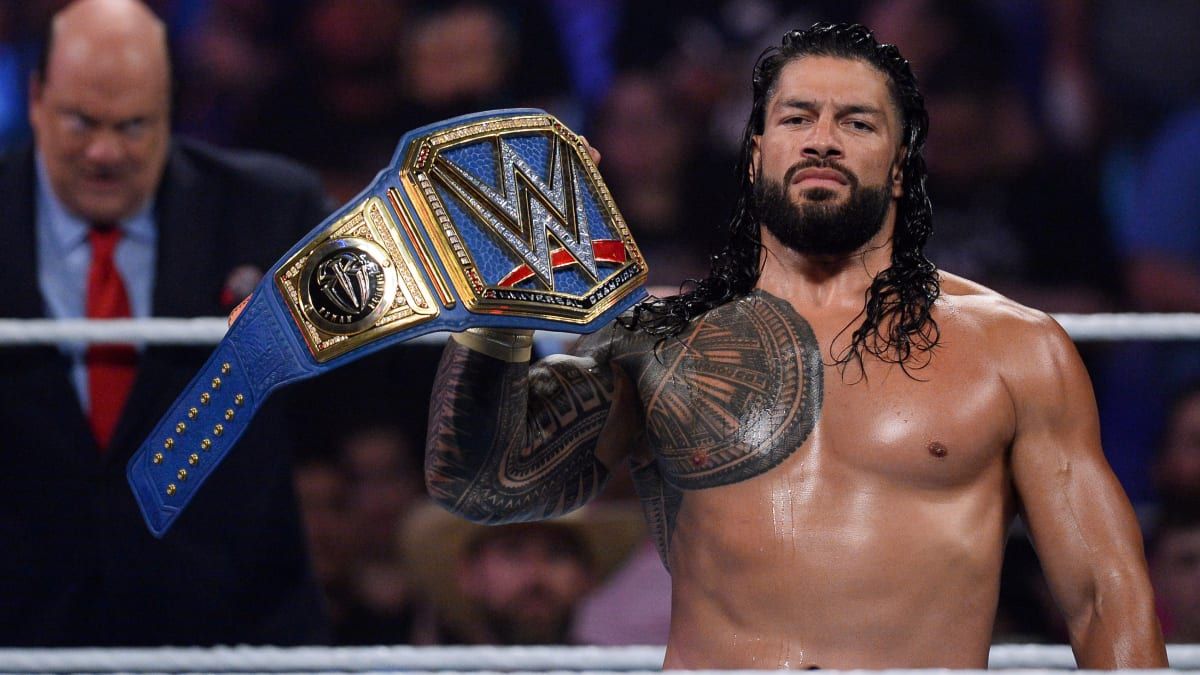 When your cousin is the biggest actor in the world, and you're following the same path, there's going to be talk that you're going to be just like him. Reigns has had to live in that shadow, but it was one he seems to be fine being in, for he's had the same goal. In 2015, in an interview with Extra Butter, he was asked if he had aspirations to be an actor like Dwayne Johnson. Reigns didn't even hesitate when he smiled and said, "I think so. You can't be a wrestler your whole career. Just hitting that mat every single night takes its toll, so you gotta have a game plan for after lacing up the boots."
Over the years, that answer hasn't changed. If anything, Reigns seems more determined to follow the path laid down by The Rock, Cena, and Bautista. Just last year he told ESPN's The Michael Kay Show, "That's something I want to dabble in and gain more experience. I want to use these tools that I've learned. WWE has done so right by me and has given me so much and placed so many great blessings and opportunities in front of me. I've just had to capture them and grab that ball and run with it. I'd like to think that along the way I've picked up so many skills and experienced so many things that are going to help me. At the end of the day, we all know how this works. This is a young man's game. You can't fall down your whole life. You have to get to a point where you can transition and continue to connect and create new fresh and evolved content for your fanbase and supporters. I think I have the ability to do that. At the end of the day, it's about getting in that game, being thrown into that fire, and seeing how you do. I have a pretty good track record with being thrown into the deep end. If that's what happens in Hollywood, I'm going to swim."
Reigns has learned to swim over the last decade-plus of his wrestling career. When everything was put on him, he almost sank, but he overcame fickle fans, a bad creative direction, and cancer itself to become the most loved wrestler in the world. As a good guy, he was booed, but ironically, as a bad guy, he's cheered. All he has to do is get out of his car backstage and silently walk to the ring and fans are on their feet in rapt attention. He's also learned to say so much with just a look, contorting his face to show anger and even fear, all without saying a word. But it's when he speaks, which used to be his downfall, that he comes to life.
For WrestleMania, which is being held in Hollywood, WWE has created several movie trailers parodying popular films. Reigns was recently shown in one for Goodfellas, in which he takes the Joe Pesci role. He knocked it out of the park with his acting range, running the gamut from intense rage to laughing hysterically. There was no wooden delivery, no awkwardness. Pesci himself, if he were to see it, would have to be impressed.
The Time for Roman Reigns To Leave WWE for Acting Appears Near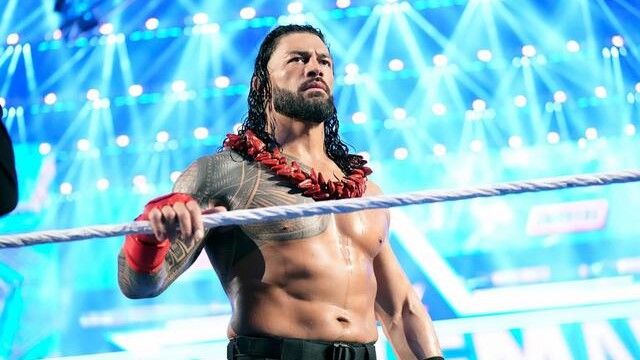 It's been rumored that Reigns, who is now 37 and working a part-time wrestling schedule, will be taking several months off from WWE following WrestleMania. As he works less and less, it's easy to see that his wrestling days are numbered. The call to Hollywood must be getting louder and louder. He's already had a small but widely seen role next to his famous cousin in 2019 for Fast & Furious Presents: Hobbs & Shaw. Whatever he wants from acting, Reigns is sure to achieve it. He has the look of an action star like The Rock or even Arnold Schwarzenegger. He could easily be the guy cracking heads of bad guys and getting in gun battles with super villains. He can do comic book, superhero movies no problem. Wrestling is already like a comic book come to life. If Jason Mamoa ever decides to stop being Aquaman, Reigns would be a perfect replacement.
Reigns is more than just a traditional, one-dimensional action star though. He has so much more. John Cena has found in his lane in more comedic roles. Reigns has shown that he can do that. He could without a doubt carry a comedy. Dave Bautista goes for more old school roles. Though he broke out playing Drax in the Guardians of the Galaxy films, he prefers to challenge himself with more low-key dramatic parts, such as when he was the lead for M. Night Shyamalan's Knock at the Cabin. Reigns could do that too, for it's in his quieter backstage segments that Reigns' talent really comes through. Any actor can draw attention by getting loud and moving fast, but to draw a viewer's gaze while seemingly doing so little is most impressive.
Right now, for the moment, and as long as he wants it, Roman Reigns is the face of WWE and pro wrestling in general. The moment he decides he wants more though, the moment he decides that it's time to move to Hollywood, watch out. From the family connection, the name recognition, the look, the charisma, the acting range, and the desire to do it, Reigns is set to become a huge megastar. Believe that.