Rob Refsnyder Details Go-Ahead Swing For Red Sox Win In Texas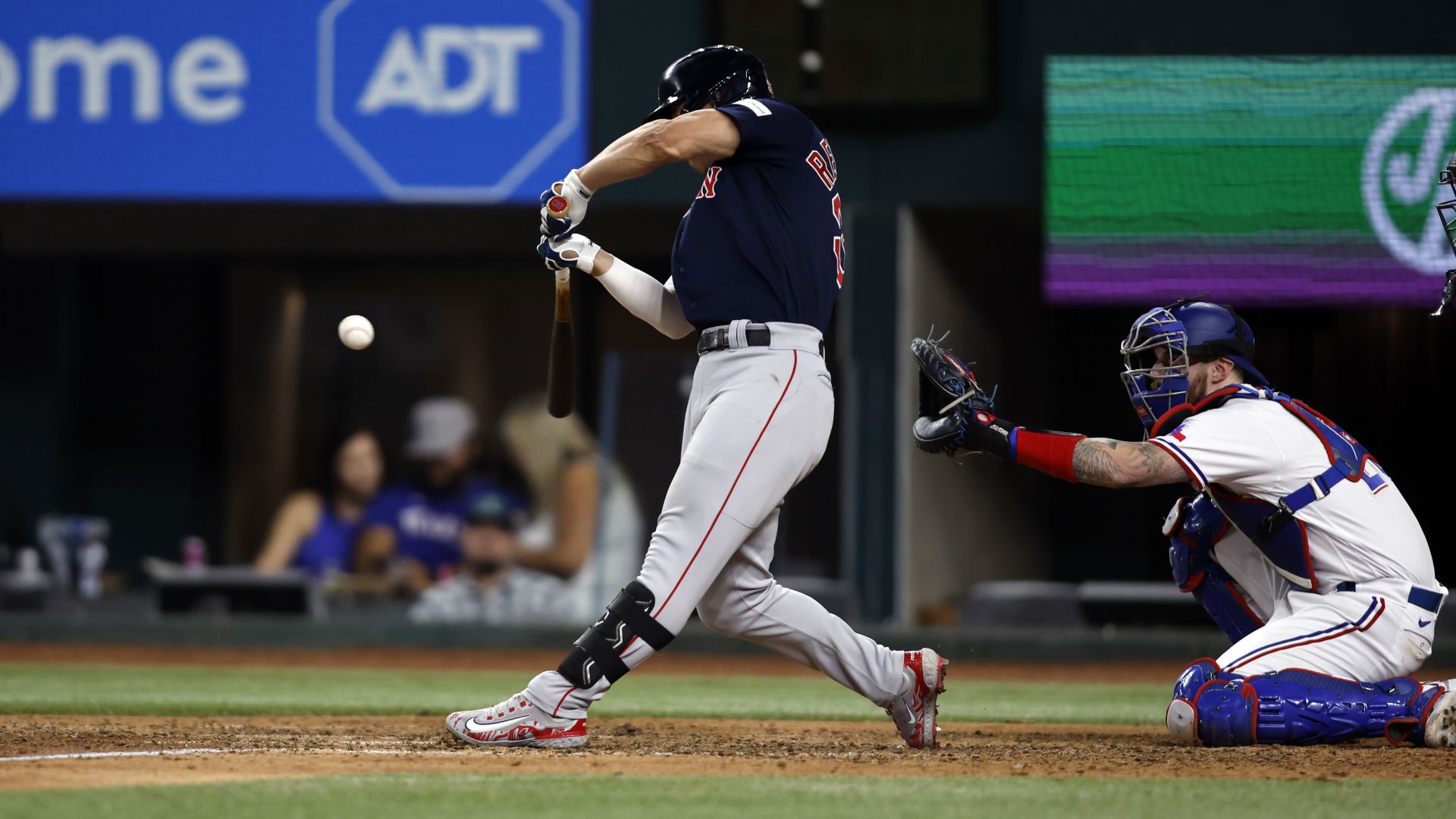 The Boston Red Sox went all weekend against the Toronto Blue Jays without a big hit with runners in scoring position and faced another chance on Monday against the Texas Rangers.
Left-handed reliever Will Smith stood on the hill for Texas with the bases loaded after an intentional walk to Rafael Devers. Rob Refsnyder came to the plate with a reputation for hitting lefties well, hitting .310 with an 825 OPS and 21 RBIs against southpaws in 2023.
Instead of bringing in a right-hander to face Refsnyder, Rangers manager Bruce Bochy stuck with Smith. Refsnyder immediately made Texas pay with a two-run single to put the Red Sox ahead 3-2. Boston added another run in the frame and held on for a 4-2 victory to open the series.
After starter Jordan Montgomery baffled the Red Sox, Refsnyder took advantage against a struggling Texas bullpen.
Story continues below advertisement
"Montgomery was throwing the ball so well," Refsnyder told Jahmai Webster at Globe Life Field, as seen on NESN's postgame coverage. "He was dominating with that curveball low. I saw them intentionally walk Raffy (Devers). I thought maybe a righty was going to come in. I faced Will Smith who is an incredible reliever. Just tried to have a good battle right there and was fortunate to come through."
On a team with more than enough outfield depth, Refsnyder showed why he remains so valuable in the shape of the Red Sox roster.