Rhys Hoskins Diagnosed With Torn ACL, Will Undergo Surgery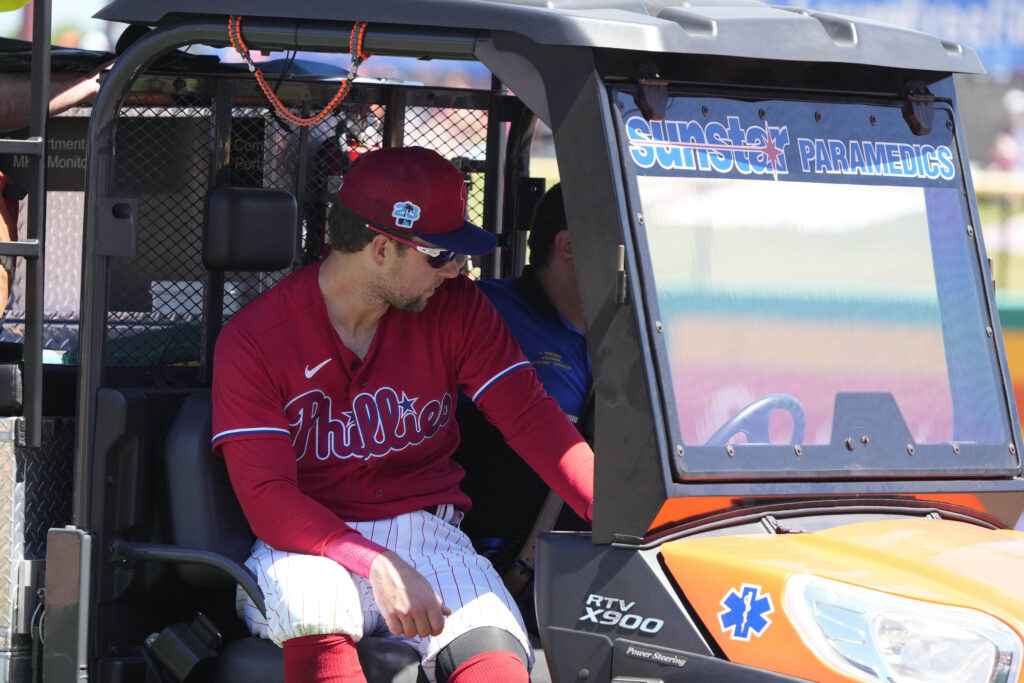 An MRI revealed that Phillies first baseman Rhys Hoskins tore the ACL in his left knee, according to a club announcement. He'll undergo surgery in the coming days. The team didn't specify a timetable for his return but it's almost certainly a season-ending injury.
Hoskins was injured during this morning's Spring Training action against the Tigers. He retreated to field an Austin Meadows chopper that pushed him just into the outfield grass. After the ball kicked off his glove, Hoskins scrambled to retrieve it but immediately went down in pain (video provided on Twitter by Chris Brown of the Woodward Sports Network). The club had to call for a cart to take him off the field. While manager Rob Thomson later indicated that Hoskins was able to walk in the clubhouse, imaging revealed the devastating injury.
It's a horrible development for team and player alike. Hoskins had been set to occupy his typical middle-of-the-order lineup spot for the defending National League champions. A paragon of offensive consistency, he's hit between 27 and 34 home runs in all four of his full MLB seasons. Hoskins pairs that power with plus walk totals to more than compensate for slightly higher than average strikeout rates. Even after accounting for Philadelphia's hitter-friendly home park, he's been a well above-average offensive player throughout his career.
Hoskins is coming off his typical season. He connected on 30 homers with a .246/.332/.462 line while suiting up in 156 games regular season games. While he only .159 with a .205 on-base percentage in the playoffs, he popped six homers in 73 postseason PA's.
More to come.