Republican Threatens to Turn Military Against His Own Party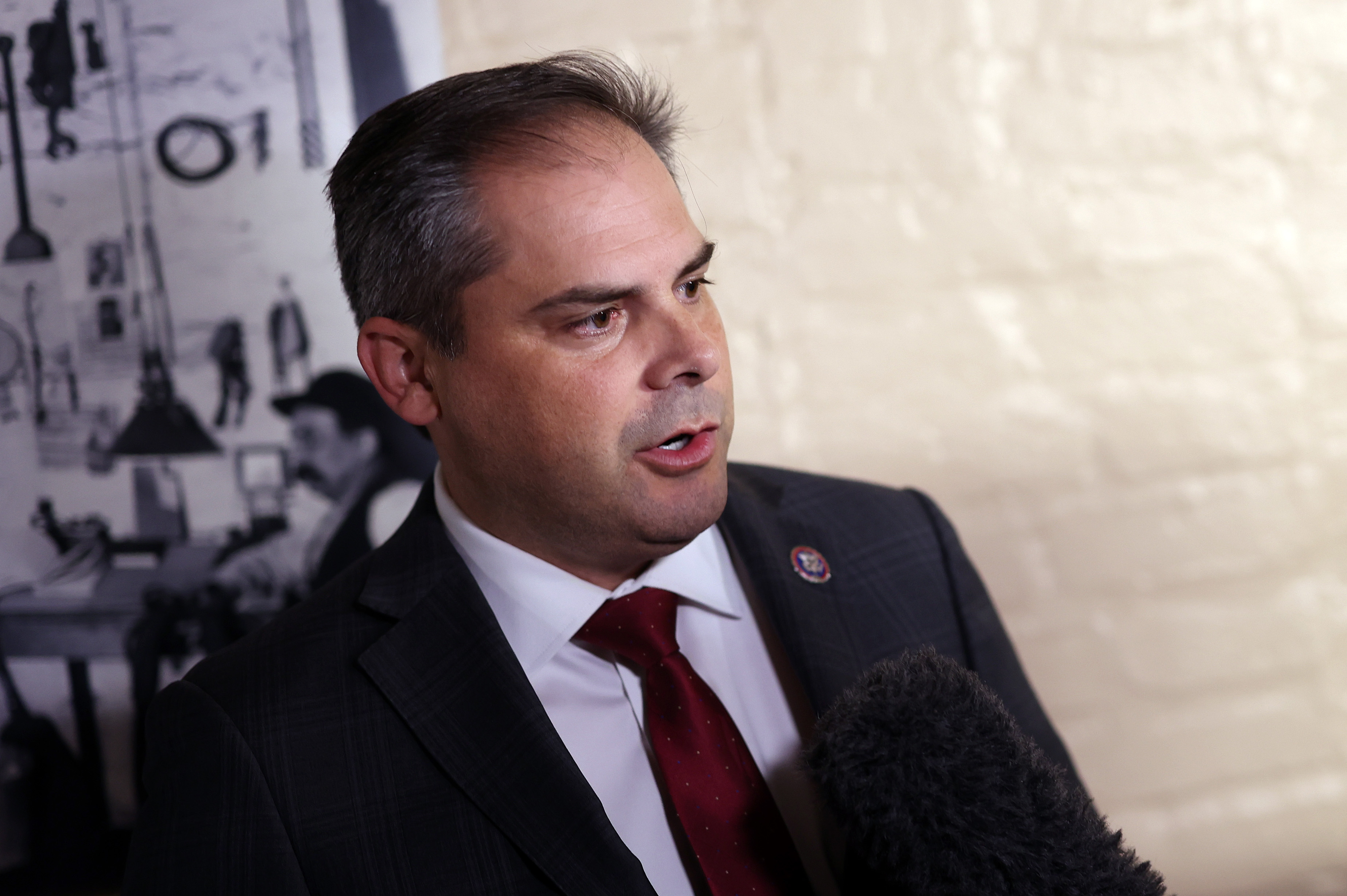 Republican Representative Mike Garcia is threatening to turn the military and American public against his own party if the GOP's right flank continues to block a House vote on the Pentagon spending bill.
Garcia said that if his GOP colleagues vote Tuesday afternoon against the rule to debate the annual defense funding bill, he will hold a press conference with military veterans to ramp up pressure to pass the Republicans' $826 billion defense appropriations bill.
Garcia's office told Newsweek he would hold the press conference on the steps of the Capitol immediately after the first vote.
"I'm gonna go out with all the veterans that I can get and explain to the American people that within the ranks of the Republican Party, we have people who are willing to play games to the point where they're not taking care of our [troops]," Garcia told Axios' Juliegrace Brufke, according to her post on X (formerly Twitter).
For weeks, the Republicans' defense bill has been stalled in the House, where GOP infighting has prevented House Speaker Kevin McCarthy from bringing a vote to the floor. With conservative lawmakers still out on the legislation—and able to afford only four Republican defections—McCarthy scrapped plans for the initial procedural vote last week.
"To my fellow Republicans voting against a rule to prevent the most conservative DOD bill in decades from coming to the floor for debate: You are aiding the extension of Biden's dangerous policies and further handicapping us against China," Garcia wrote on X ahead of Tuesday's vote.
"This is more than a procedural vote. If you have issues with the bill, let's debate them and amend it on the floor," he said. "Our troops are depending on Republicans as the last line of defense. They will take this personally. I take this personally."
Last week, GOP Representatives Dan Bishop and Ralph Norman said they planned to vote against the procedural rule, noting that Republican leadership did not provide conservative hard-liners with the top-line numbers for all 12 appropriation bills.
Ahead of last week's expected procedural vote, the House Rules Committee had teed up 184 amendments for debate. The bill includes a number of Republican legislative priorities, including a crackdown on the Pentagon's diversity programs, an abortion travel policy and medical treatments for transgender individuals.
"I am proud to say that this bill funds our national defense needs in a fiscally responsible manner," GOP Representative Ken Calvert, who chairs the House's Defense Appropriations Subcommittee, said at a hearing last week. "Specifically, this bill cuts approximately $20 billion from the president's misguided request and reinvests these funds into warfighting capabilities and additional support for our service members."
After last week's vote was punted, GOP Representative Steve Womack said the developments suggest the House GOP is "dysfunctional" and "conflicted."
Even if the measure makes it out of the House, it is unlikely to clear the Democratic-led Senate. President Joe Biden has said he would veto the bill if it comes to his desk.