Rays Pitcher Explains Being 'Very Close' To Signing With Red Sox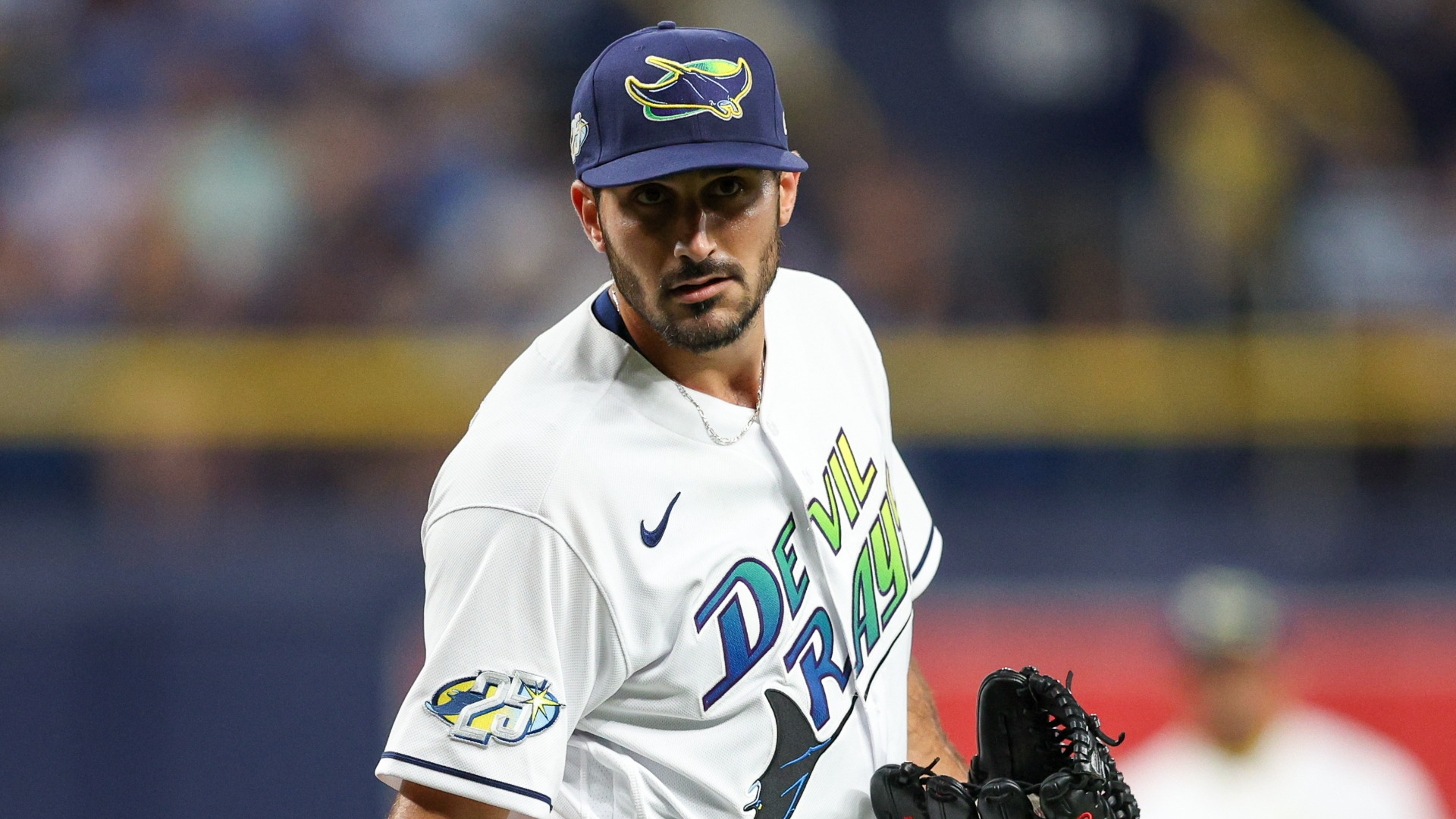 The Boston Red Sox were busy this past offseason, getting involved in the free agency and trade market in order to revamp their roster ahead of the season.
That effort nearly involved Boston prying away starting pitcher Zach Eflin away from the Tampa Bay Rays which the 29-year-old revealed himself before Monday's contest at Fenway Park between the two American League East rivals.
"It was very close, honestly," Eflin explained, according to Alex Speier of The Boston Globe. "It's hard to elaborate, but I was just so grateful to get an offer from both the Rays and the Red Sox. I was really close to coming here, to be honest with you."
The rotation, which underwent a series of losses this past offseason, also underwent a series of changes. The Red Sox moved on from Nathan Eovaldi, Michael Wacha and Rich Hill while adding Corey Kluber in response to the departures. Therefore, it doesn't come as a surprise that chief baseball officer Chaim Bloom and Boston's front office expressed interest in Eflin, who ultimately signed a three-year, $40 million deal to remain in Tampa Bay.
In 10 starts made for the Rays thus far, Eflin has gone 7-1 with a career-best 3.30 ERA, striking out 57 hitters in 60 innings pitched. That puts him on track for the best campaign of Eflin's eight-year career.
The right-hander did contemplate what it would've been like had he signed with the Red Sox, and didn't completely shut the door on the possibility of joining forces later down the line.
"The city itself, the fan base, it's like a next-level Philly, which would have been awesome," Eflin said of Boston, per Speier. "But who's to say I'll never be here? I was just thankful that they appreciated my value as a person and a player to make me an offer, which was amazing."