Ray Epps charged in connection with January 6 attack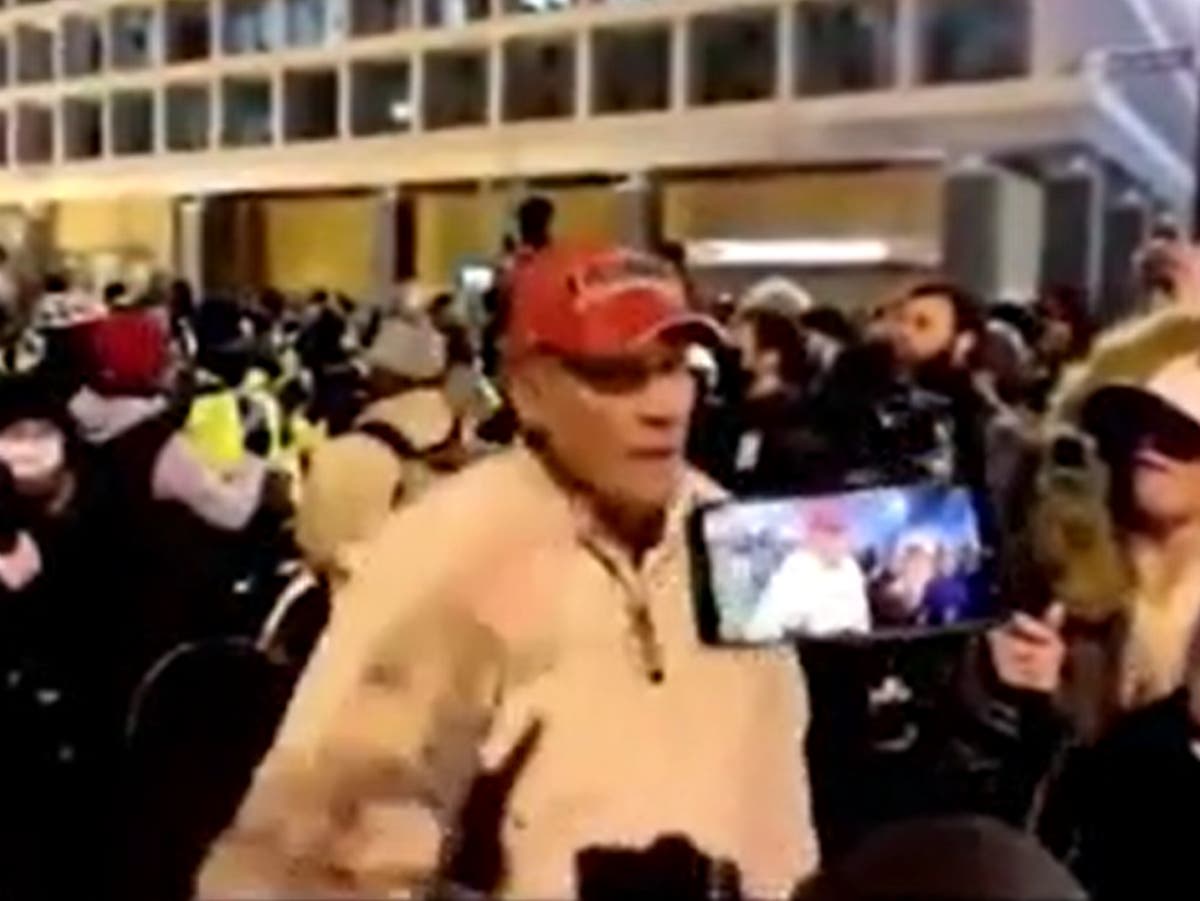 Ray Epps, a man at the centre of far-right conspiracy theories accusing him of working with federal authorities to instigate the January 6 attack, has been charged in connection with the riots at the US Capitol
Mr Epps has been charged with one misdemeanor count of disorderly or disruptive conduct on restricted grounds, a charge facing dozens of people accused of joining the mob in the halls of Congress and around the Capitol on 6 January, 2021.
A filing from federal prosecutors on 19 September is by information, suggesting that Mr Epps will enter a plea deal.
Mr Epps has separately sued Fox News and former network host Tucker Carlson for defamation after repeatedly amplifying a suggestion that Mr Epps worked for the federal government.
In interviews with the now-dissolved House select committee investigating the events surrounding the attack and efforts among Donald Trump's supporters to overturn 2020 presidential election results, Mr Epps said that the conspiracy theories have upended his life.
"I never intended to break the law," he told the committee. "It's not in my DNA. … I'm sure you've looked up my record. I don't break the law."
On his now-former Tucker Carlson Tonight programme on Fox, Carlson claimed there is "no rational explanation" why this "mysterious figure" who "helped stage-manage the insurrection" had not yet been charged, among more than two dozen statements collected in the lawsuit, which notes that the claims were not isolated to Carlson's prime-time program.
"Fox repeatedly published defamatory falsehoods about Epps, including by broadcasting and rebroadcasting defamatory statements by Tucker Carlson who devoted over two dozen segments to Epps and by republishing those falsehoods" across Fox platforms, according to the lawsuit.
This is a developing story