'Powell F'ed Everyone': 'Rich Dad Poor Dad' Author Lashes Out At Powell, Yellen And Biden – Credit Suisse Group (NYSE:CS)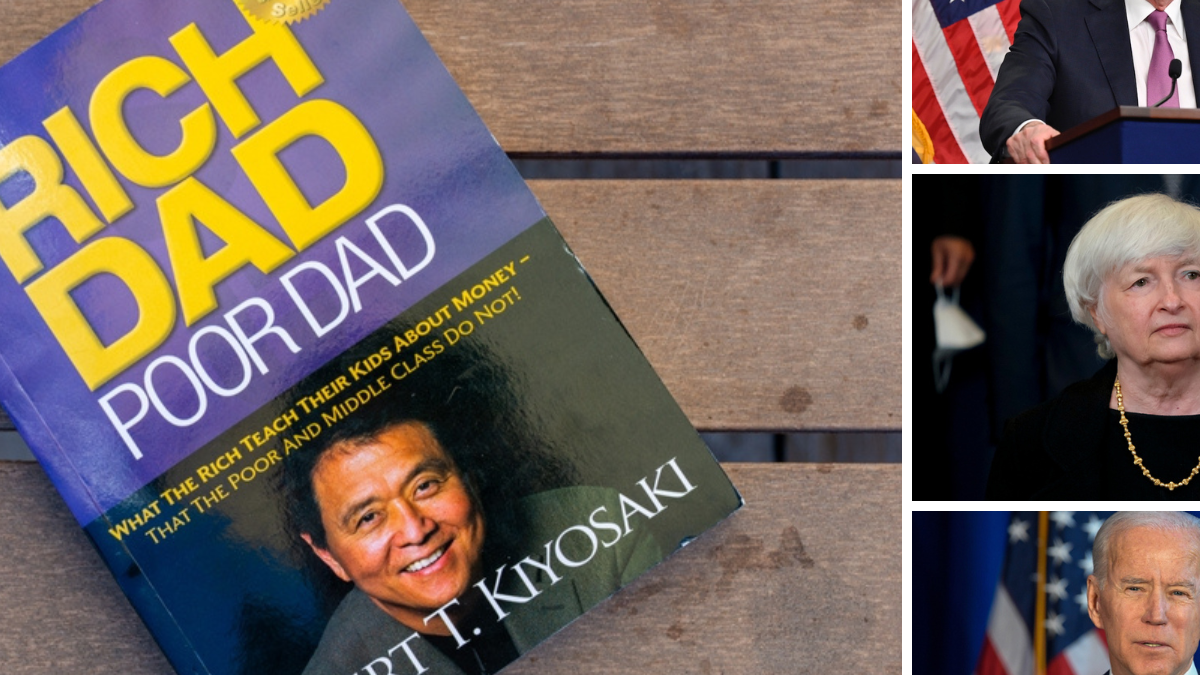 One of the most well-known voices in the financial industry is speaking out against some of the top decision-makers after recent events.
What Happened: Author Robert Kiyosaki may be best known for writing "Rich Dad, Poor Dad," but in recent years has often been a voice supporting investment themes such as Bitcoin BTC, gold and silver.
Kiyosaki famously predicted the demise of investment banking company Lehman Brothers in 2008. The author recently predicted that Credit Suisse AG CS could be the next bank to collapse, which came shortly before the bank saw its share price collapse further and a takeover offer from UBS Group AG UBS came in.
The author is now out with commentary about several top decision-makers a day after the Federal Reserve announced a rate hike of 0.25%.
"FED's Powell F'ed everyone. Raising interest rates will crash stocks, bonds, real estate & $ US Dollar. NEXT CRASH: $ 1 quadrillion derivatives market. $1 quadrillion is $1 thousand trillion. God have mercy on our world. Klaus Schwab owns Powell, Yellen & Biden's souls," Kiyosaki tweeted.
The tweet references Federal Reserve chairman Jerome Powell, Secretary of Treasury Janet Yellen, President Joe Biden and World Economic Forum Chairman Klaus Schwab.
Kiyosaki was critical of Yellen last week referencing a "terrifying announcement" made by the Secretary of Treasury and the potential "end of capitalism." The "Rich Dad, Poor Dad" author said Yellen was full of "deception and betrayal" in another tweet.
On Wednesday, Yellen said the FDIC was not considering "blanket insurance" for deposits made with banks in the wake of the collapse of several banks and concerns from consumers.
Yellen offered reassurance to investors earlier in the week with comments on the banking sector.
"Our banking system is resilient and we stand behind it," Yellen said.
Related Link: 'Rich Dad Poor Dad' Author Predicted Problems At Lehman Brothers And Credit Suisse, Now Has New Prediction About Donald Trump
Why It's Important: Many analysts and financial experts expected the Federal Reserve to raise rates again this week, despite the collapse of banks like SVB Financial Group SIVB and Signature Bank SBNY.
Powell said 2% inflation remains the goal of the Federal Reserve. Many expect the potential for more rate hikes in 2023 and a pause before rate cuts could happen in 2024.
Kiyosaki's comments could signal that he was not in favor of the 0.25% rate increase announced this week.
The investor and entrepreneur believes the dollar will continue to worsen, which could make gold and silver strong investment ideas. Kiyosaki has also supported Bitcoin as an alternative to the U.S. dollar in the high inflation era.
Read Next: 'Rich Dad Poor Dad' Author Says 'God Have Mercy On Us All' — Economy Is Biggest Bubble In World History
Photo: Shutterstock, except Powell via the Federal Reserve