Outlander's Sam Heughan makes surprising revelation about his love life and finding 'The One'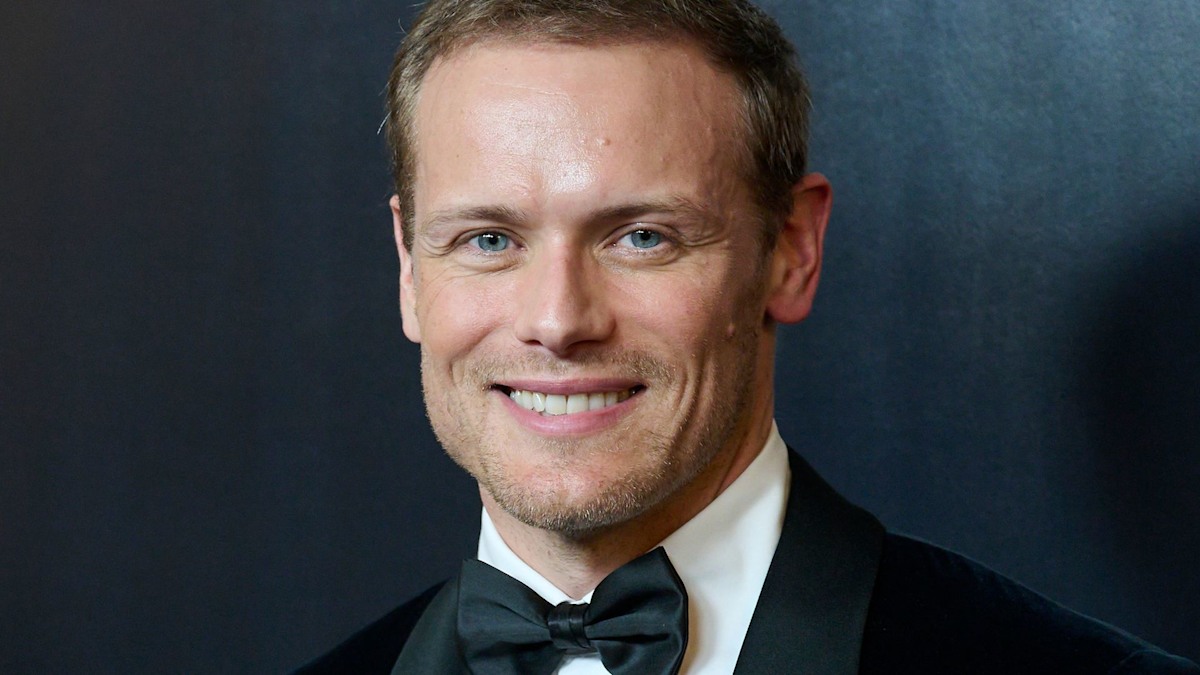 Sam Heughan is not giving up on finding love, and at 43, as a self described "romantic at heart," he is still actively looking for "The One."
In his latest movie, Love Again, (which has just been released on Netflix) Priyanka Chopra stars as his love interest and Celine Dion as his matchmaker and love guru.  
The actor's character, Rob Burns, goes on a great quest to find love with Priyanka's, Mira Ray, and as it turns out, it is not unlike his life off the screen and away from the cameras.
Though since his time as Jamie Fraser on Outlander opposite Caitriona Balfe's Claire Fraser for six seasons, the star has become an indisputable heartthrob, he has never married, and remains as a Hollywood bachelor, for now, not dating anyone at the moment.
That's not to say he doesn't want to settle down though, and in a recent interview with People, Sam opened up about his ongoing search for The One.
He confessed: "I've done all of the gift-giving and turning up when least expected, but, so far, I'm still looking."
And he's received quite the showering of love in return, though he admits largely from Outlander fans, who have offered him even their hand in marriage, and he joked: "I've signed a few body parts." 
While it could be overwhelming, he maintains: "Our fans have been so supportive for 10 years now," adding: "It's always nice to meet people. They're great."
Beyond admitting that he is in fact still looking for the one for him, Sam is notoriously private about his personal life.
His tenure on Outlander has certainly taken up most of time, and he previously told the Inquirer: "Certainly, relationships are hard when you're working in Scotland 10 months a year. I travel a lot and any downtime I have, I'm trying to do other projects, so very much, my career comes first."
However, at the very least, his character has offered up some inspiration when it comes to settling down.
Speaking of his character Jamie's marriage to Claire, he further told the outlet: "I would like to emulate some of Jamie's qualities. He's very loyal and quite stubborn," adding: "The love that Jamie has for Claire –  it would be amazing to find something like that myself."
Time constraints aside, he is still holding out hope, and said: "Maybe I will find someone eventually," before joking: "I am sure at some point, I will get knocked off my feet, then I'm screwed."
Love Again, starring Sam, Priyanka, Celine, plus featuring an epic cameo from none other than Nick Jonas, has a plot that reads: "A young woman tries to ease the pain of her fiancé's death by sending romantic texts to his old cell phone number, and forms a connection with the man the number has been reassigned to."
Read more HELLO! US stories here. Want to keep up to date with the latest stories? Sign up to our HELLO! Newsletters today.