NRL 2023: Dragons star Cody Ramsey to miss 2023 season, ulcerative colitis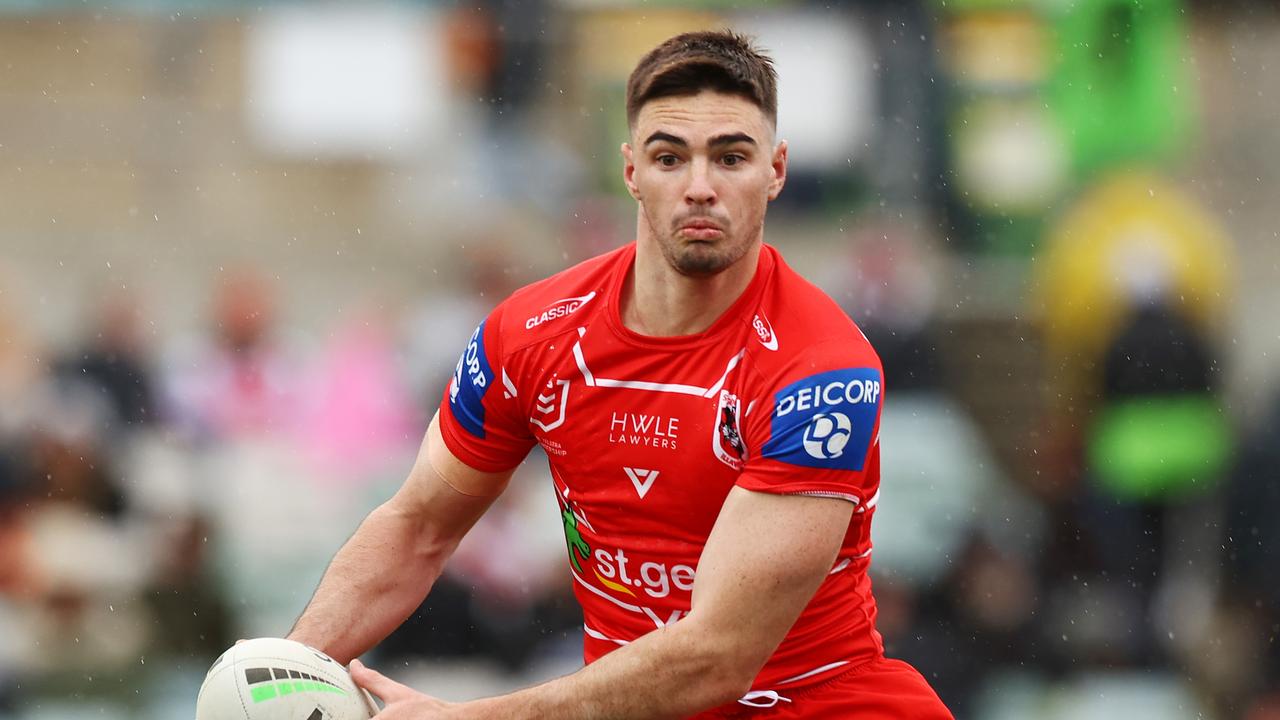 The Dragons have been dealt a big blow with a star fullback set to miss the entire season as he recovers from surgery.
St George Illawarra fullback Cody Ramsey will miss the entire 2023 season as he recovers from surgery for ulcerative colitis.
Ramsey, 22, who the Dragons hoped would play in the No.1 jumper, is contracted for two more years and hopes to return in 2024.
"Cody was diagnosed with ulcerative colitis, an inflammatory bowel condition, in late 2022 which required an extended stay in hospital," said Dragons General Manager of Football Ben Haran.
"Unfortunately this ultimately required significant bowel surgery. This surgery was successful, however it will require multiple follow-up procedures over the coming season.
"This means that Cody won't be available to play NRL in the 2023 season.
"Our focus will be on Cody's medical rehabilitation and wellbeing in the first phase.
"From there we'll work towards what future looks like for him.
"He's been in and around training with the players and coaches recently and is having a hugely positive impact on all of us at the club.
"Cody is a great character who is one of the most passionate, popular and respected members of our club and will have a significant impact on the success of the team over the coming season."
Talented youngster Tyrell Sloan is expected to play fullback for the Red V despite a 2022 season that saw him dumped to NSW Cup.
Originally published as NRL 2023: Dragons star Cody Ramsey to miss entire 2023 season as he recovers from surgery