NFL's Plan For More Minority Owners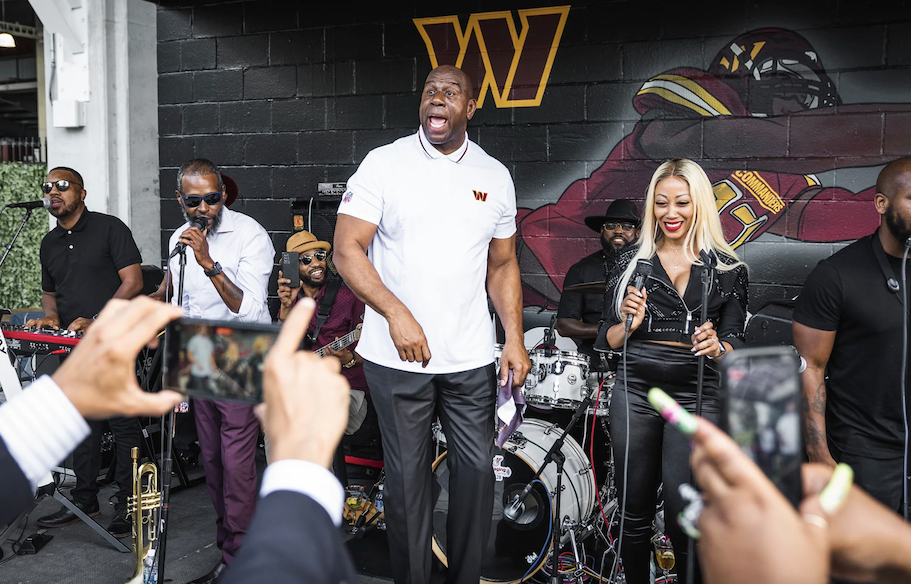 "If you look good, you feel good," Deion Sanders is famous for saying. "If you feel good, you play good. If you play good, they pay good."
That's ringing true now more than ever as his "Prime 21" sunglasses with Blender have brought in at least $4.5 million in sales amid the Colorado Buffaloes' 3-0 start to the season. My colleague Michael McCarthy has more details here.
Changes appear to be on the way not only for the structure of NFL ownership groups, but who is included in them.
A point of emphasis for the NFL moving forward will be increasing minority representation in team ownership, according to Dallas Cowboys owner Jerry Jones. The outspoken Jones said "there are multiple ways to address inequity," but did not offer specific details.
Jones has been named in a lawsuit by NFL media reporter Jim Trotter alleging Jones said that if Black people want more representation in decision-making positions among NFL organizations, they should buy teams — a claim Jones has denied.
Magic Johnson, who is among the new investors in the Washington Commanders, has made it a goal to pave the way for more minorities in NFL ownership positions. "I'm going to excel not only for myself and my family but for all African Americans, making sure we can see ourselves in these seats," Johnson said.
More Investors Needed
Last week, the NFL created a new committee to study "all aspects of ownership policy," including rules related to liquidity requirements for purchasing teams and opening up investments currently limited to individuals. That means private equity firms could eventually hold stakes in franchises.
It's a natural next step for the league, as its two most recent team sales — the Commanders ($6.05 billion) and Denver Broncos ($4.65 billion) — showed the vast wealth required to land an NFL club. 
"There aren't too many individuals that can afford $4 billion to $6 billion franchises," Michael Goldberg, a sports financing specialist for financial services company DBRS Morningstar, told Front Office Sports.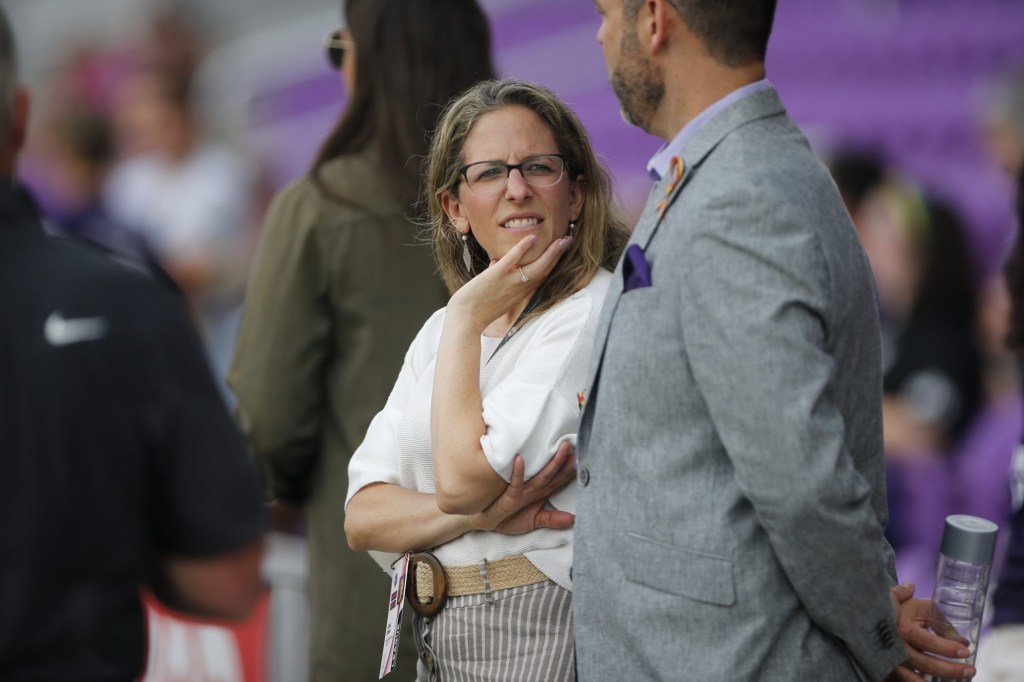 Boston is back in women's pro soccer — at a time of accelerating growth for the NWSL.
The league, Boston mayor Michelle Wu, and the incoming Boston Unity Soccer Partners ownership group have scheduled a Tuesday afternoon press conference to announce an expansion club that will begin play in 2026.
Boston Unity Soccer Partners reportedly will pay an expansion fee of $53 million, the same amount paid by Bay Area FC to enter the league, and also plans to spend about that much to renovate White Stadium in Boston's Franklin Park, develop a separate training facility, and support operating costs.
The name for the new team has not yet been disclosed. 
The former Boston Breakers played in the NWSL between 2013-17, routinely struggled both on and off the field, and failed to find success in three different home facilities during that time. But six years later, the NWSL is riding a historic wave of attendance growth, franchise value escalation for existing clubs, and an overall rise in prominence for women's soccer, both domestically and internationally.
"There's a lot of attention on women's sports right now, a global rise in fandom in not just women's sports but in particular around women's soccer," Jennifer Epstein, controlling partner of Boston Unity Soccer Partners, told the Boston Globe. "It's a great moment in time. There's a lot of momentum in the league."
For many weeks, Boston was strongly expected to receive one of the NWSL's next expansion franchises. Epstein leads a group whose invested capital is almost entirely from women.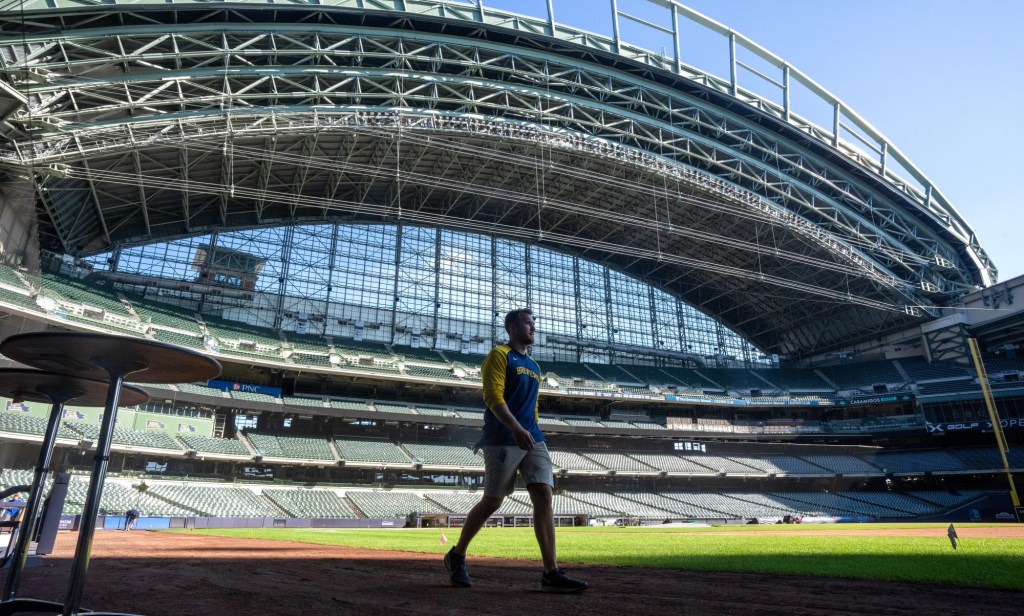 Wisconsin legislators unveiled a plan worth more than $600 million to renovate American Family Field and keep the Milwaukee Brewers in their current home.
On Monday, after months of up-and-down negotiations over the 22-year-old stadium and the future of MLB in Wisconsin, Republican lawmakers unveiled a plan to use both state and local tax funds, primarily derived from player salaries, to fund a growing list of needed renovations at the ballpark. 
The deal would also extend the Brewers' lease through 2050.
"The state of Wisconsin owns this facility. If the Brewers leave, we will continue to own this facility, and the taxpayers are on the hook, whether we like it or not," said Robin Vos, Wisconsin Assembly Speaker. "It is definitely better for the taxpayer to have revenue being generated here to keep the team and all the economic benefits."
But the proposal is likely only to be the beginning of Wisconsin's political wrangling over the Brewers. The Republican plan must still gain approval from not only the state legislature the party controls, but also Democratic Gov. Tony Evers and politicians in both Milwaukee County and the City of Milwaukee. 
Evers has already signaled some resistance to the Republican proposal, months after his plan to fund the repairs was struck down earlier this year.
The Republican plan also calls for about $100 million in team contributions toward the renovations, though the current lease running through 2030 calls for the state's Southeast Wisconsin Professional Baseball Park District to be responsible for "all major capital repairs."
"While it's good to hear Republicans are getting serious about keeping Major League Baseball in Wisconsin, it's unfortunate Republicans rejected Gov. Evers' commonsense proposal that ultimately would have saved taxpayers millions of dollars in the long run," Evers' office said. 
MLB Facility Progress
Stadium discussions for the Brewers — who are poised to reach the postseason for the fifth time in six seasons — add to a fast-growing list of other MLB teams either striking or nearing deals for new or improved facilities, including Baltimore, Tampa, and Oakland.
But unlike most other new facility projects across pro sports, the Brewers' stadium project avoids turning surrounding surface parking lots into parcels for mixed-use development.
"I'm very sensitive to real estate development that would encroach upon our culture of tailgating," said Rick Schlesinger, Brewers president of business operations.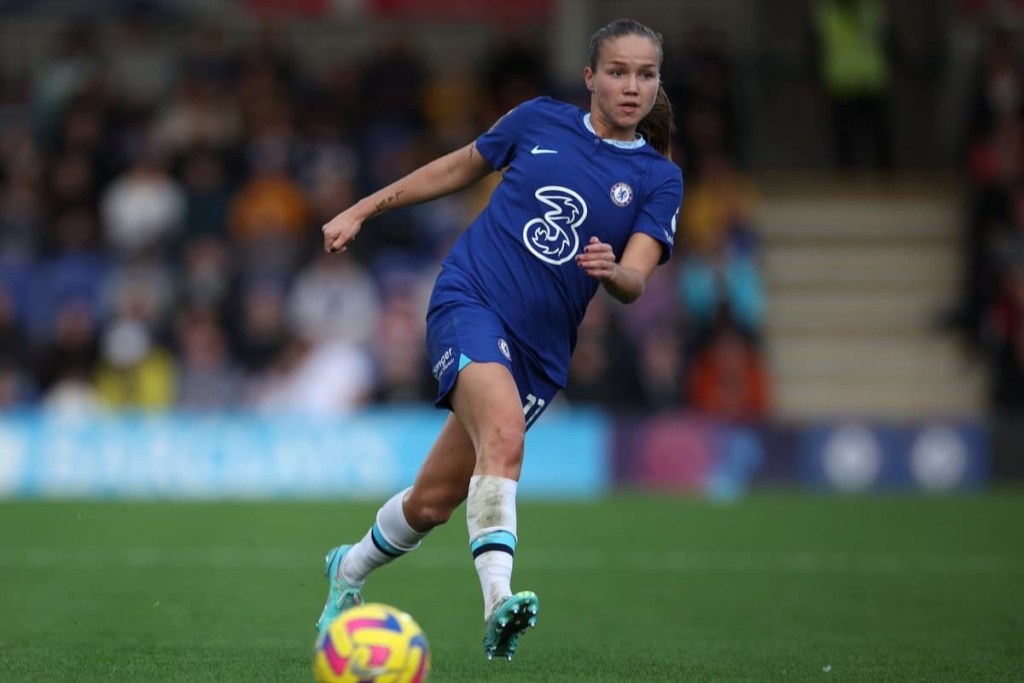 The popularity of women's soccer is steadily rising in England — and now, the country's top league is setting its sights on record revenue.
The Women's Super League believes it can surpass $1 billion in total annual revenue (league and club) within the next decade. "There's no reason why we shouldn't do it," said WSL chair Dawn Airey.
This summer, England reached the final of the FIFA Women's World Cup, drawing historic domestic viewership numbers along the way. This latest success followed last year's victory at the UEFA Women's Euro, which at the time set records of its own.
In 2022, the WSL achieved a record revenue sum of just over $40 million among its 12 clubs — which means there's a long way to go to reach the league's goal. But overall, the WSL's metrics are trending up. 
Last season, match attendance was up by 173% year-over-year, with a total of 664,000 fans watching games in person. The WSL is receiving nearly $10 million a season from domestic media partners BBC and Sky Sports, while league title sponsor Barclays is investing nearly $40 million.
Last week, Manchester City Women became the first WSL club to complete a facility naming rights agreement separate from a partnering men's club. The U.K. government is also launching a new Women's Sport Investment Accelerator, which will allow professional women's leagues, teams, competitions, and events to apply for funding.
Here's a

first look

inside Las Vegas' $2.5 billion MSG Sphere. Set to open in the coming days, it will host concerts, movies, boxing, MMA, and other fighting events.

Michigan State is firing Mel Tucker for cause, the school announced. The Spartans' head football coach was in the second full season of a 10-year, $95 million contract — now being investigated for the sexual harassment of Brenda Tracy.

South Korea is

preparing

to build a "world-leading" sports district at the site of the Seoul 1988 Olympics featuring a 35,000-seat ballpark, an Olympic stadium, hotels, and a pool.
| | |
| --- | --- |
| | Mahomes' restructured deal breaks the NFL record for a four-year span. |
| | |
| --- | --- |
| | SMU has raised $100 million ahead of its 2024 move to the ACC. |
| | |
| --- | --- |
| | Simona Halep continues to fight her doping ban. |
Have you completed any home improvement projects in the last 12 months?
Monday's Answer
68% of respondents plan on watching NHL games this season.