NFL Prioritizes Minority Representation Amid Ownership Changes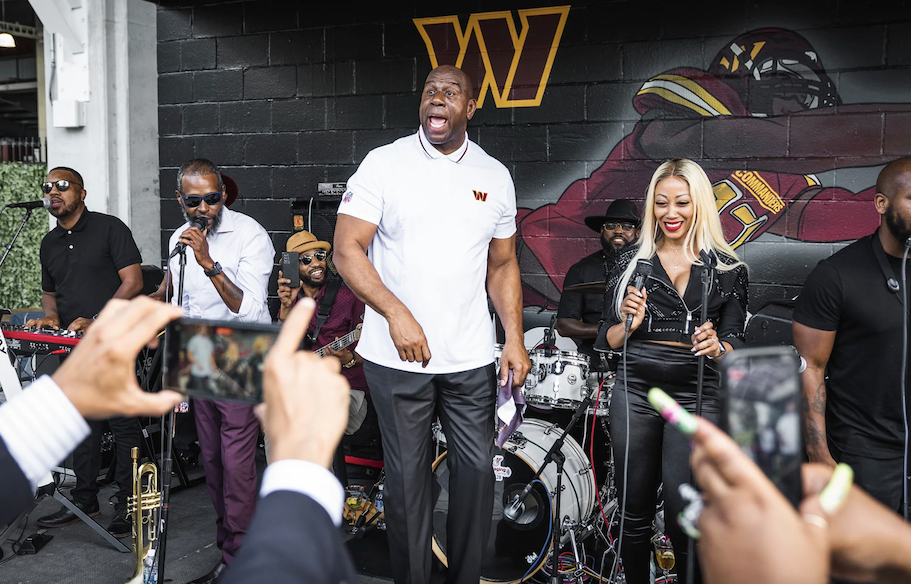 Changes appear to be on the way not only for the structure of NFL ownership groups, but who is included in them.
A point of emphasis for the NFL moving forward will be increasing minority representation in team ownership, according to Dallas Cowboys owner Jerry Jones. The outspoken Jones said "there are multiple ways to address inequity," but did not offer specific details.
Jones has been named in a lawsuit by NFL media reporter Jim Trotter alleging Jones said that if Black people want more representation in decision-making positions among NFL organizations, they should buy teams — a claim Jones has denied.
Magic Johnson, who is among the new investors in the Washington Commanders, has made it a goal to pave the way for more minorities in NFL ownership positions. "I'm going to excel not only for myself and my family but for all African Americans, making sure we can see ourselves in these seats," Johnson said.
More Investors Needed
Last week, the NFL created a new committee to study "all aspects of ownership policy," including rules related to liquidity requirements for purchasing teams and opening up investments currently limited to individuals. That means private equity firms could eventually hold stakes in franchises.
It's a natural next step for the league, as its two most recent team sales — the Commanders ($6.05 billion) and Denver Broncos ($4.65 billion) — showed the vast wealth required to land an NFL club. 
"There aren't too many individuals that can afford $4 billion to $6 billion franchises," Michael Goldberg, a sports financing specialist for financial services company DBRS Morningstar, told Front Office Sports.