NEW YEAR'S EVE MIRACLE FOR MAN WHO WON OVER R32 MILLION LOTTO JACKPOT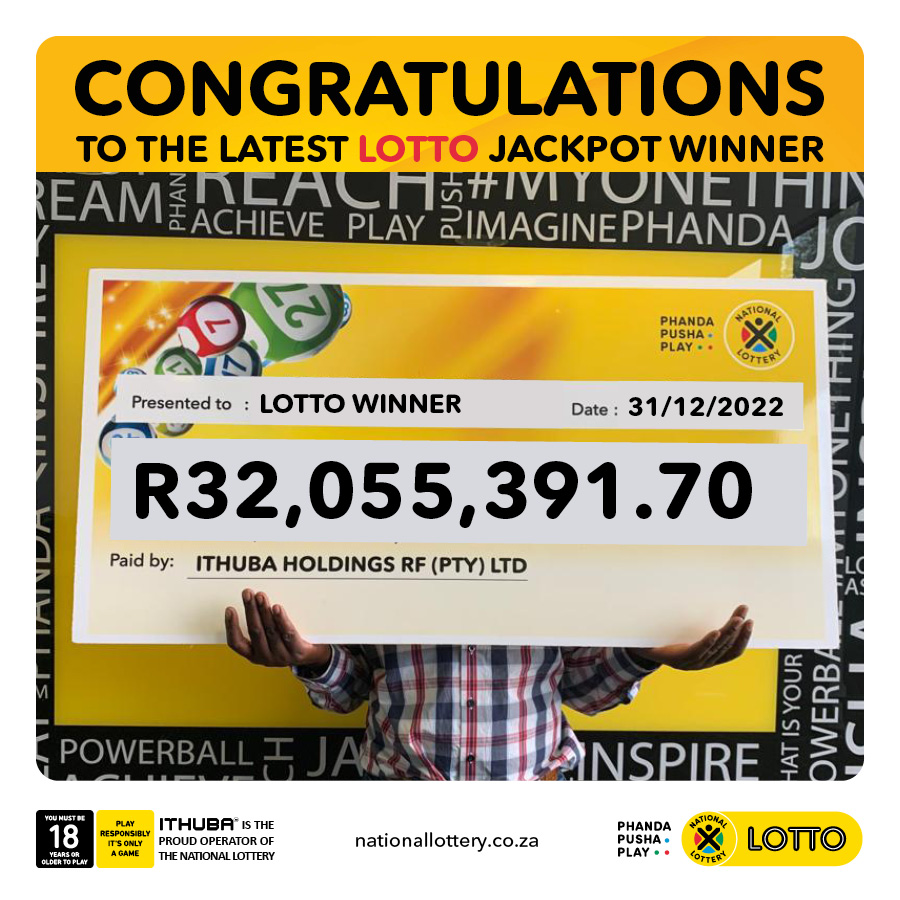 From humble beginnings is a story of a Roodepoort man who grew up living in a mud house in a village in Limpopo, where poverty is rife, and chances of breaking out of that cycle depends on the survival of the fittest. This is the latest LOTTO multi-millionaire who won over R32 million in the LOTTO jackpot draw number 2295 that took place on 31 December 2022. The man – in his fifties, has been working in the national security sector for 34 years, he said that he has come a long way, given his family's challenging circumstances when growing up. 
"I have 8 siblings and we were very poor while growing up, I attended evening classes while trying to further my education, and later relocated to Johannesburg to start serving in the security cluster, these were very violent times back then," says the winner. 
He is excited and very humbled to have won the jackpot and has vowed to go back and help those who stood by him during the most difficult time in his life. 
"I will assist my family and my mother-in-law who supported me when my brother and mother passed away," he added. 
Despite the life challenges, luck also seems to have been on his side as he always wins between R600 and R700 whenever he plays the National Lottery games. The highest amount he had won was R 14000. The winner bought his ticket at Pick n Pay and was played via quick pick. 
"The retail outlet notified me that I had won a big amount and that I needed to go ITHUBA's offices to claim, I was also advised to bring proof of identity and banking details," he added. 
The winner also plans to use his winnings towards paying off his house and car, as well as building another house in Limpopo for his extended family. Up until now, the winner has only informed his wife and children regarding winning the LOTTO jackpot. He has noted that he will continue working and looks forward to retiring comfortably in a couple of years. 
"I would like to end off by encouraging people that no matter what their difficult circumstances are in life, that is not the end of the road, people should not take themselves for granted as there is hope," said the winner. 
"We congratulate our latest LOTTO multi-millionaire, and wish him all the best in his future endeavours, again this is testament to how ITHUBA changes the lives of our players, even on the last day of the year." said Charmaine Mabuza – ITHUBA CEO. 
Phanda, Pusha, Play 
Players must be 18 years or older. 
ITHUBA is the proud operator of the National Lottery 
All National Lottery winnings are tax free.