Natural Gas Futures: Extra gains appear unlikely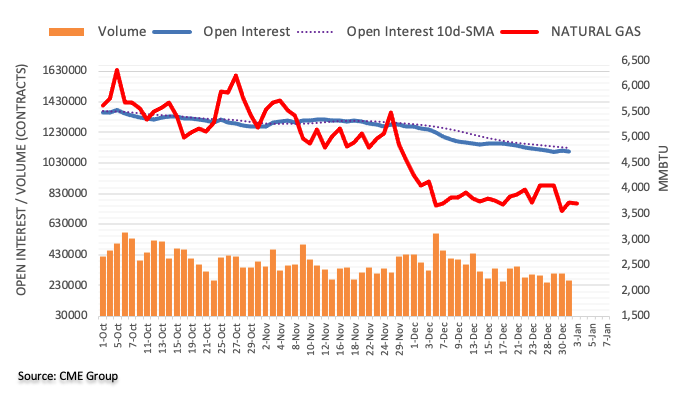 Considering advanced figures for natural gas futures, open interest shrank by around 1.2K contracts on Friday, partially reversing the previous day's uptick. Volume followed suit and dropped by nearly 43.5K contracts following two consecutive daily advances.
Natural Gas could retest the $3.50 zone
Prices of natural gas rebounded from the vicinity of the $3.50 region on Friday. The daily uptick, however, was on the back of shrinking open interest and volume, showing the presence of short covering behind the positive price action. Against this, extra upside could run out of steam and expose another test of the $3.50 zone per MMBtu.