Michigan shooting 2023: Suspect dead after three killed and five wounded in MSU attack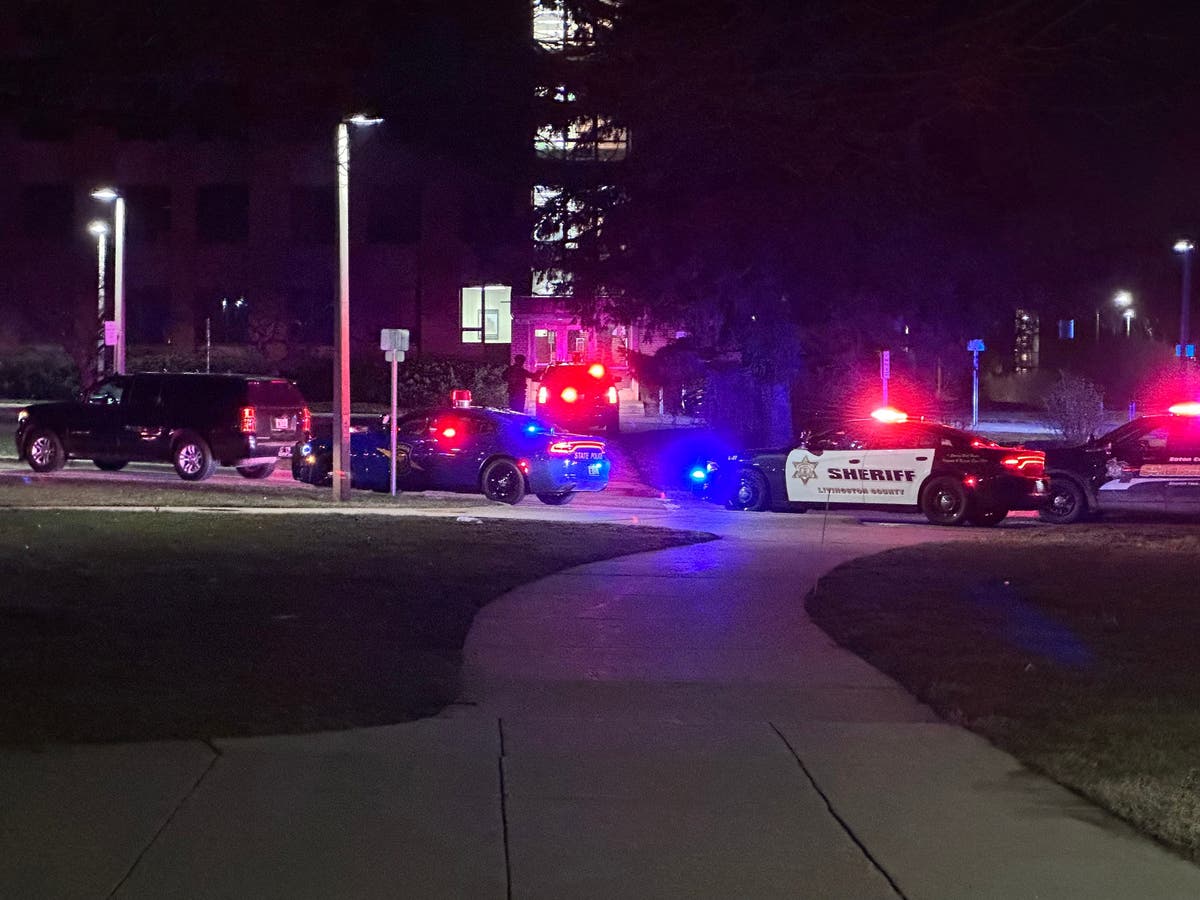 Three killed, suspect confirmed dead in Michigan State University shooting
A man has shot dead at least three people and wounded another five at Michigan State University, police said.
There appeared to be one suspect responsible for the shooting who has died of a self-inflicted gunshot wound. Images of the suspect released earlier were accompanied by a description of a short Black male wearing a jean jacket, baseball cap and red shoes.
Chris Rozman, interim deputy chief of the campus police department, said hundreds of officers were on the East Lansing campus to respond to the attack.
Students were ordered to continue sheltering in place, as he informed the community that campus activities would remain suspended for the next 48 hours.
Victims were transported to Sparrow Hospital, said MSU Police and Public Safety on Twitter.
Authorities ordered students and staff to shelter in place after a report of shots fired shortly after 8.30pm around Berkey Hall, an academic building, at the East Lansing campus.
Separately, police on Twitter reported a shooting at IM East, a recreational center for students. But Mr Rozman did not mention it during the news briefing, later identifying the second location as the Michigan State University Union building.