Miami Dolphins activate RB De'Von Achane from IR ahead of Raiders game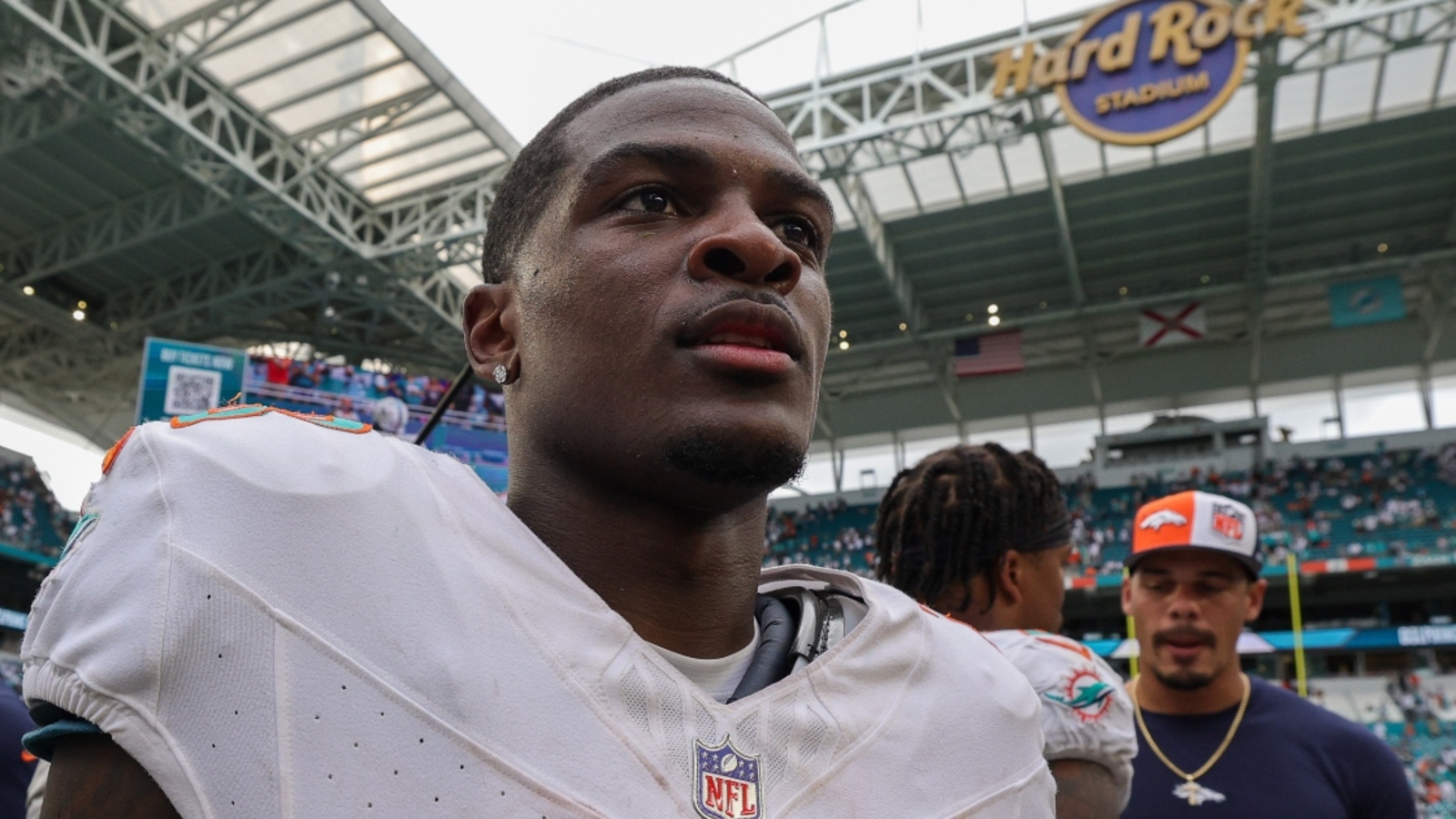 The Dolphins activated dazzling rookie running back De'Von Achane from injured reserve. But his status for Sunday's game against the Raiders remains unclear.
The running back was limited in each of the Dolphins practices this week. But at least he's was back. Reporters who viewed workouts, Friday, said he appeared to be in fine shape. And Miami coach Mike McCarthy, in an interview with reporters, appeared hopeful that Achane could play against the Raiders.
"We're prepared to, if everything goes well, very optimistic about that," McDaniel said. "It's been so far, so good. Encouraged by that."
The Dolphins selected Achane, the former Texas A&M star, in the third round of April's NFL Draft. It took him awhile to get his NFL footing. Miami didn't activate him for the opener and gave him one touch in the second game. However, before a knee injury sidelined him, Achane was setting NFL records.
In his NFL coming out party, Achane rushed for 201 yards and scored two touchdowns in a 70-20 win over the Broncos. He also had two touchdowns via receptions. He followed that game with 101 yards against the Bills and 151 versus the Giants. His last carry was against New York. Overall, Achane is averaging 12.1 yards a carry.