Meghan Markle & Prince Harry Wanted To Be Like The Kardashians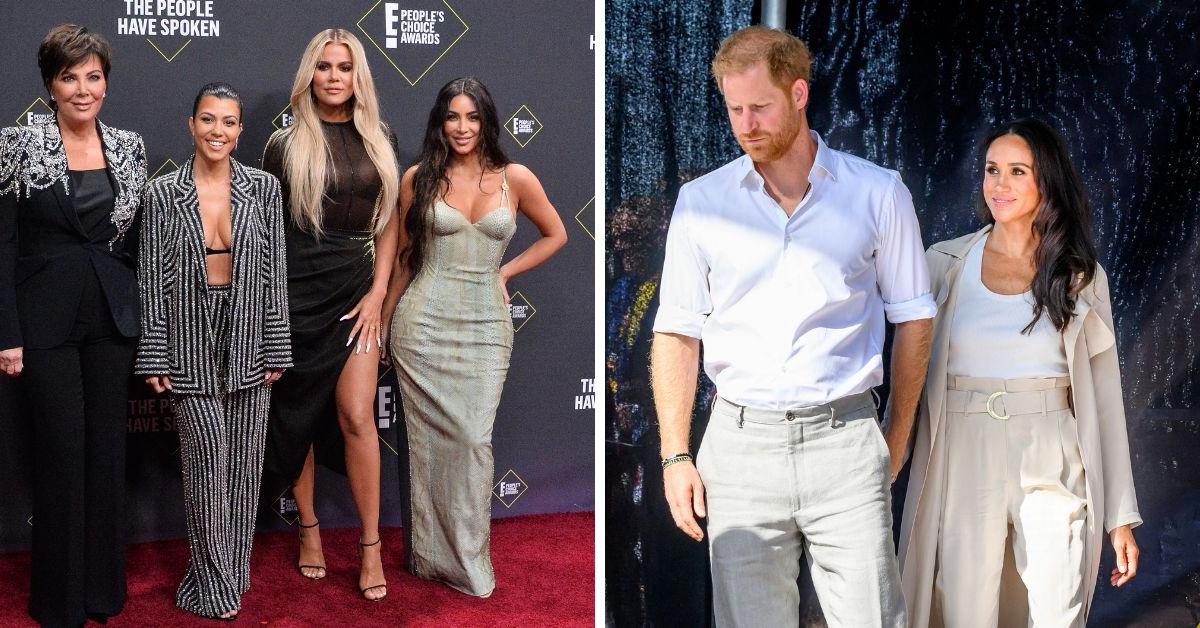 Simone wouldn't be the first person to compare the Sussexes to the reality stars. The Royal Observer previously reported Judi James thought their behavior at the Invictus Games was similar to an A-lister rather than a royal.
"Meghan's body language in these poses signals one strong message: that she is loved by her husband Harry," she explained.
"While Harry leans to chat, her responses suggest he is whispering romantic sweet nothings in her ear," James said. "She pauses mid-clap to clasp her hands in a 'praying' pose of rapt attention and her features soften to suggest the look of love."
"When Harry makes what looks like a jokey hand gesture to point her gaze in a distant direction she throws her head back in delighted laughter, keeping her hands high to clap like an excited child," she added.