Matthew Tkachuk Throws Shade At Bruins For First-Round Exit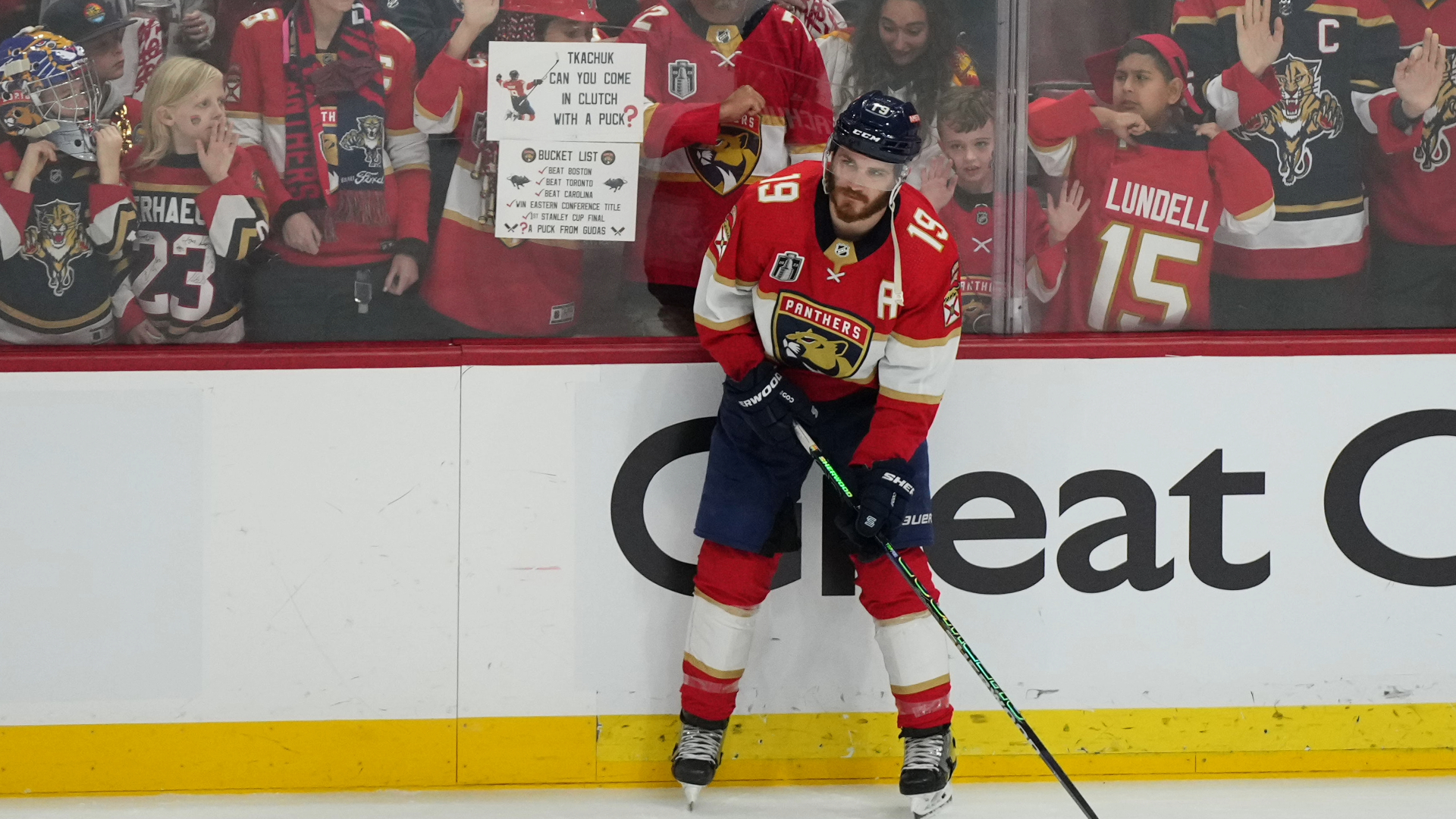 Matthew Tkachuk became the top villain for Bruins fans during the first round of the Stanley Cup playoffs, and the Florida Panthers star doesn't seem like he wants to change that moniker anytime soon.
The eighth-seeded Panthers took down the Bruins in seven games in the first round of the playoffs, which ended Boston's historic season sooner than expected. Tkachuk made key plays on and off the ice, including an assist on the game-winner in overtime in Game 7.
A new season is on the horizon and ESPN's Kristen Shilton and Greg Wyshynski spoke with star players in Las Vegas during the NHL media tour last week, and Tkachuk wasn't done with the Bruins.
"I'm excited to see what Boston does after their season last year, how they follow that one up."
Story continues below advertisement
Now, how Tkachuk said that line on what he's excited about this season is lost when just reading his response. But Panthers and Bruins fans sure saw it as a savage shot at Boston.
Bruins star Charlie McAvoy also participated in the ESPN poll and offered his responses to what he's excited about and an NHL rule he would like to add.
Boston will get its rematch against Florida on Oct. 30 at TD Garden, and it would not be a shock if Tkachuk elicits a rowdy response from Bruins fans.