Mary Trump Explains Obvious Sign 'Weak Loser' Donald Trump Is Squirming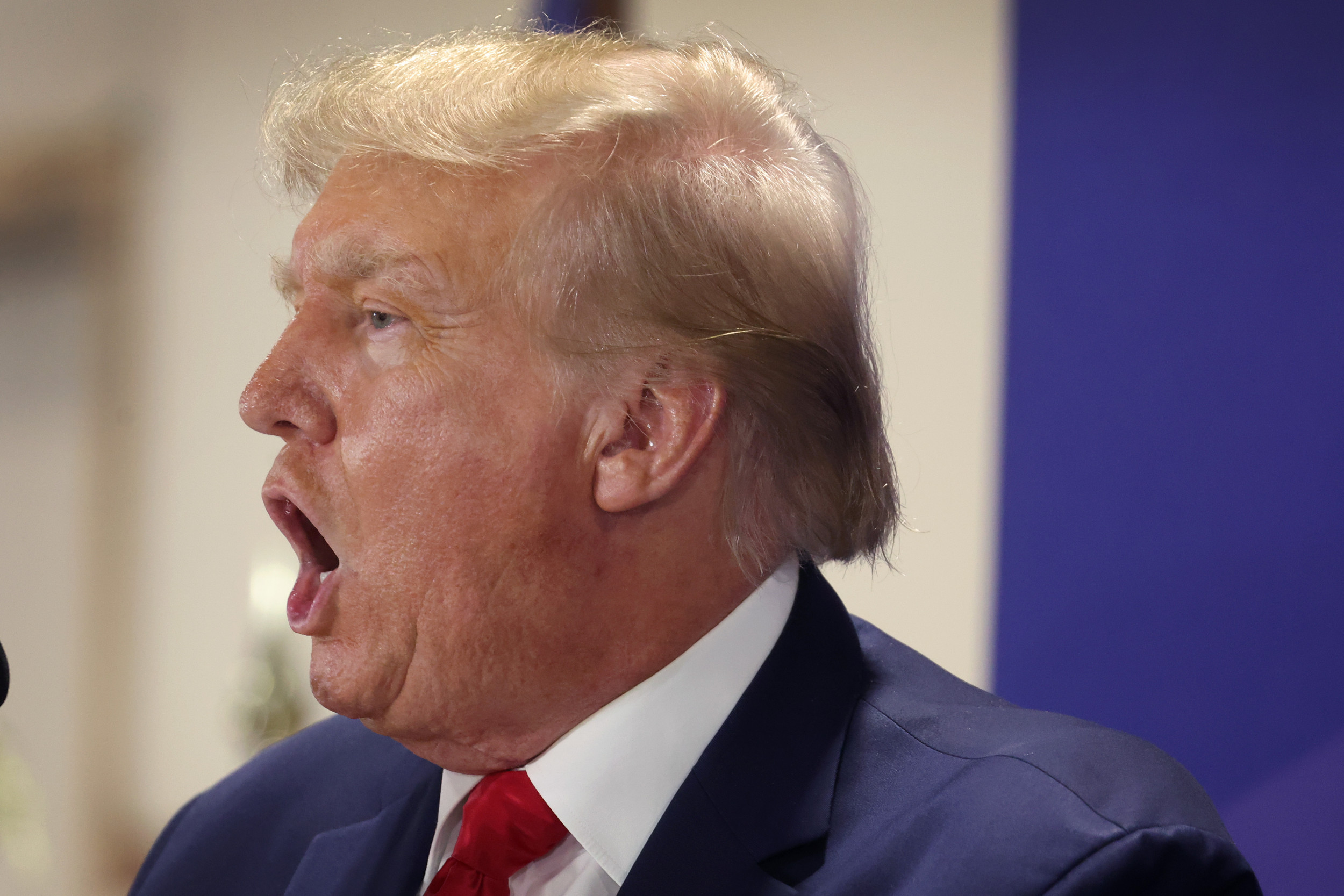 Former President Donald Trump has been exuding unmistakable signs of feeling the heat that's heading his way, according to Mary Trump, his estranged niece.
Trump's 2024 reelection campaign has been clouded by criminal investigations and lawsuits as he bids for the next GOP presidential nomination. The former president faces four separate indictments—totaling 91 felony charges—all of which are heading to trial prior to the Republican National Convention's mid-July selection of the party's nominee.
Mary Trump, clinical psychologist and daughter of the former president's older brother, Fred, has been a frequent critic of her uncle. In a Thursday night post to X, formerly Twitter, she wrote that the former president's recent attacks aimed at conservative megadonor Charles Koch "is a clear sign" that her uncle is getting "nervous."
"You must be getting nervous that Koch has already raised more than $70 million to oppose you in the Republican presidential primary," read her post. "And there's more coming."
On Wednesday, Donald Trump took to Truth Social, calling Koch "very stupid" and "overrated" in response to reports that the multibillionaire has raised tens of millions of dollars to try to find an alternative candidate to lead the Republican Party in 2024. At the moment, Trump has continued to sustain a healthy lead among his challengers, with only Florida Governor Ron DeSantis presenting a potential viable opposition in the primary elections.
"I can only imagine how off-the-charts your anxiety is especially since you know there is so much more trouble coming your way," Mary Trump continued in her post. "Your childish name calling can only take you so far. Even more transparent than your anxiety is your jealousy. Charles Koch is at least 24x richer than you."
According to Bloomberg's Billionaires Index, Koch, CEO of manufacturing company Koch Industries, is worth roughly $63.9 billion as of this month. In May, Forbes estimated Trump's net worth at $2.5 billion.
"You really shouldn't let your emotions take over like this Donald," Mary Trump hammered in at the end of her post. "Your pattern of name-calling and grievance is wearing thin and it just makes you look like the weak loser you are."
The former president has a habit of attacking his critics online, so much so that federal prosecutors used several of Trump's recent Truth Social posts regarding criminal investigations against him in their argument to have a limited gag order imposed on his public speech. Trump has maintained that he is innocent of all charges, claiming that prosecutors have stirred up a "witch hunt" to upend his reelection efforts.
Newsweek reached out to Trump's campaign office via email Thursday night for comment.