Marlins' Jazz Chisholm Jr. Has Exceeded Expectations in Center Field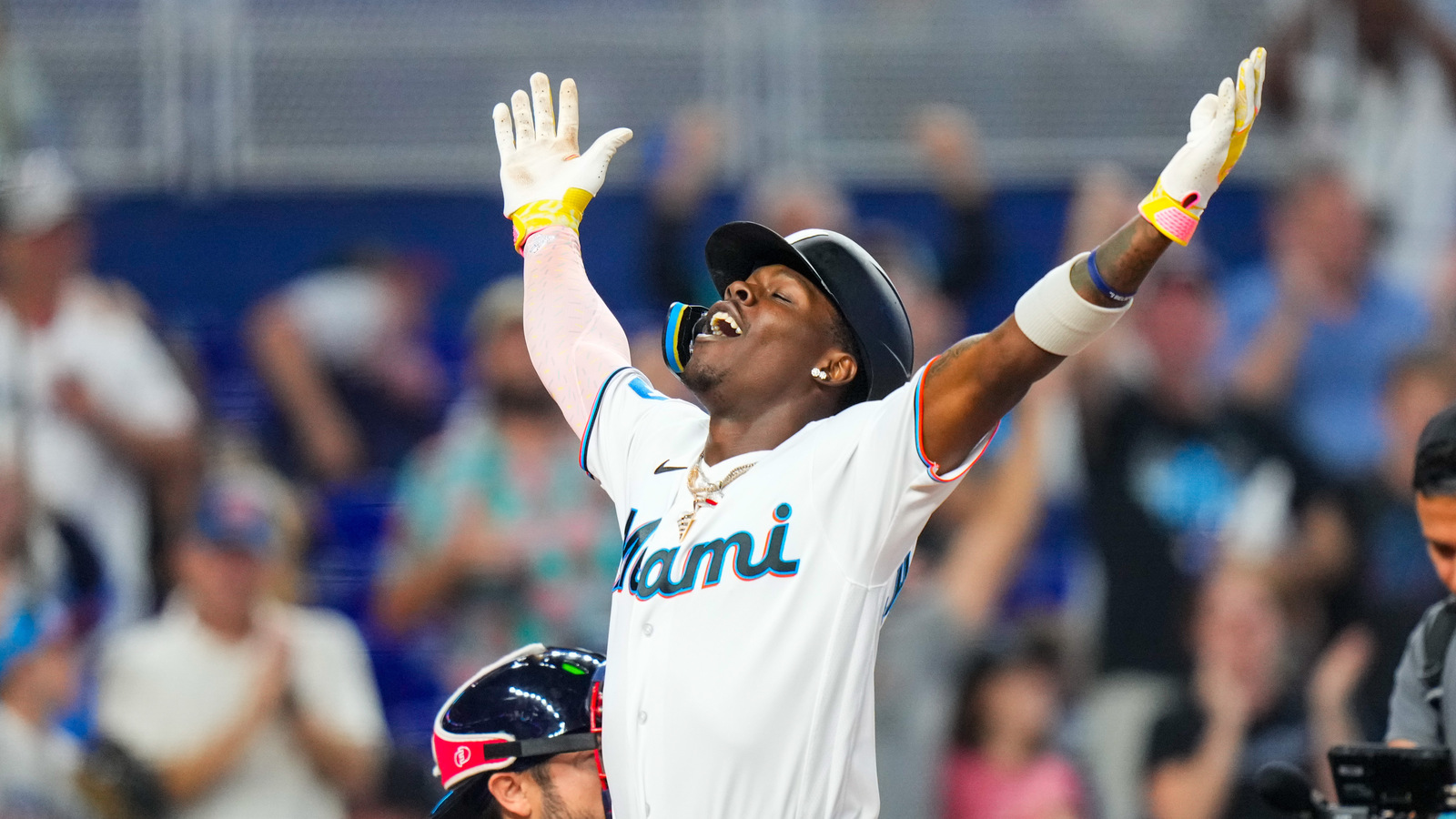 Jasrado Prince Hermis Arrington Chisholm Jr.'s name provides just as much spark as his play has done for the Marlins in 2023.
While many seem to believe Jazz's "antics" are a little over the top, there is no denying the talent that he possesses and the ability to make a big-time position change at the last minute in order to help facilitate the addition of Luis Arraez this off-season has meant everything to the Marlins.
There was a lot of hype surrounding the Marlins center fielder prior to the season even beginning. After being put on the cover of MLB The Show, a lot of narratives began to be written surrounding Jazz and whether he truly is a "good enough" player to warrant the honor.
Much to the dismay of the doubters, Jazz has done nothing but produce for the Marlins in what looks to be a playoff push that will last to the very last game of the 2023 season.
Steady Power Production
Entering play on September 20th, Jazz is slashing .250/.303/.456 with 18 home runs, 48 RBIs, and 22 stolen bases. He has accumulated 2.0 fWAR and has a wRC+ of 102.