Mark Meadows' Lawyer Denies Report of Plea Deal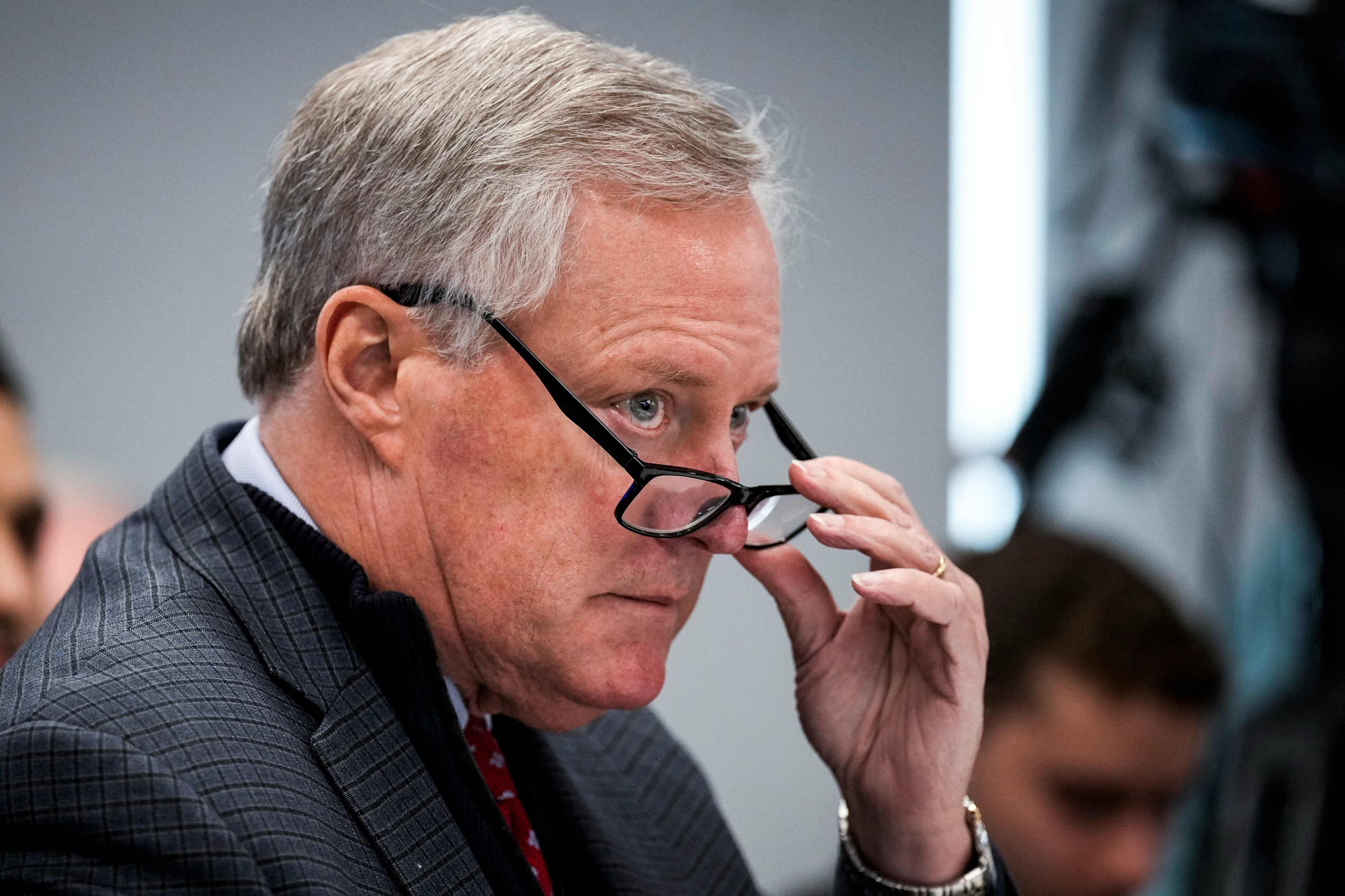 A report that former White House Chief of Staff Mark Meadows has taken a plea deal to testify against ex-President Donald Trump is nothing more than "bull****," according to his attorney George Terwilliger.
Terwilliger told The Independent on Wednesday that the idea Meadows had entered any guilty pleas was "complete bull****." The newspaper claimed that Meadows has provided grand jury testimony in exchange for "limited immunity," while the Department of Justice (DOJ) is reportedly preparing to ask the jury to vote on charging the former president with espionage and obstruction of justice as soon as Thursday.
The New York Times first reported on Wednesday that Meadows, who was subpoenaed by Special Counsel Jack Smith in January, had appeared before the grand jury and answered questions. It is unclear whether the purported testimony from Meadows concerned Smith's probe of Trump's handling of classified documents or the investigation of his activities related to the January 6 attack on the U.S. Capitol.
Terwilliger's comments to The Independent did not address whether Meadows, a former North Carolina congressman, had been granted immunity in exchange for his testimony. Legal experts have predicted that Meadows "flipping" on Trump would be disastrous for the former president, who is already facing 34 state-level felony counts of falsifying business records in New York as he seeks to regain the presidency in 2024.
Trump has denied wrongdoing of any sort, characterizing all of his legal troubles as "election interference" and part of a vast and politically motivated "witch hunt."
Newsweek has reached out to Terwilliger via email for comment.
This is a developing story and will be updated as more information becomes available.