Maple Leafs News & Rumors: Robertson, Domi, Nylander, Cooper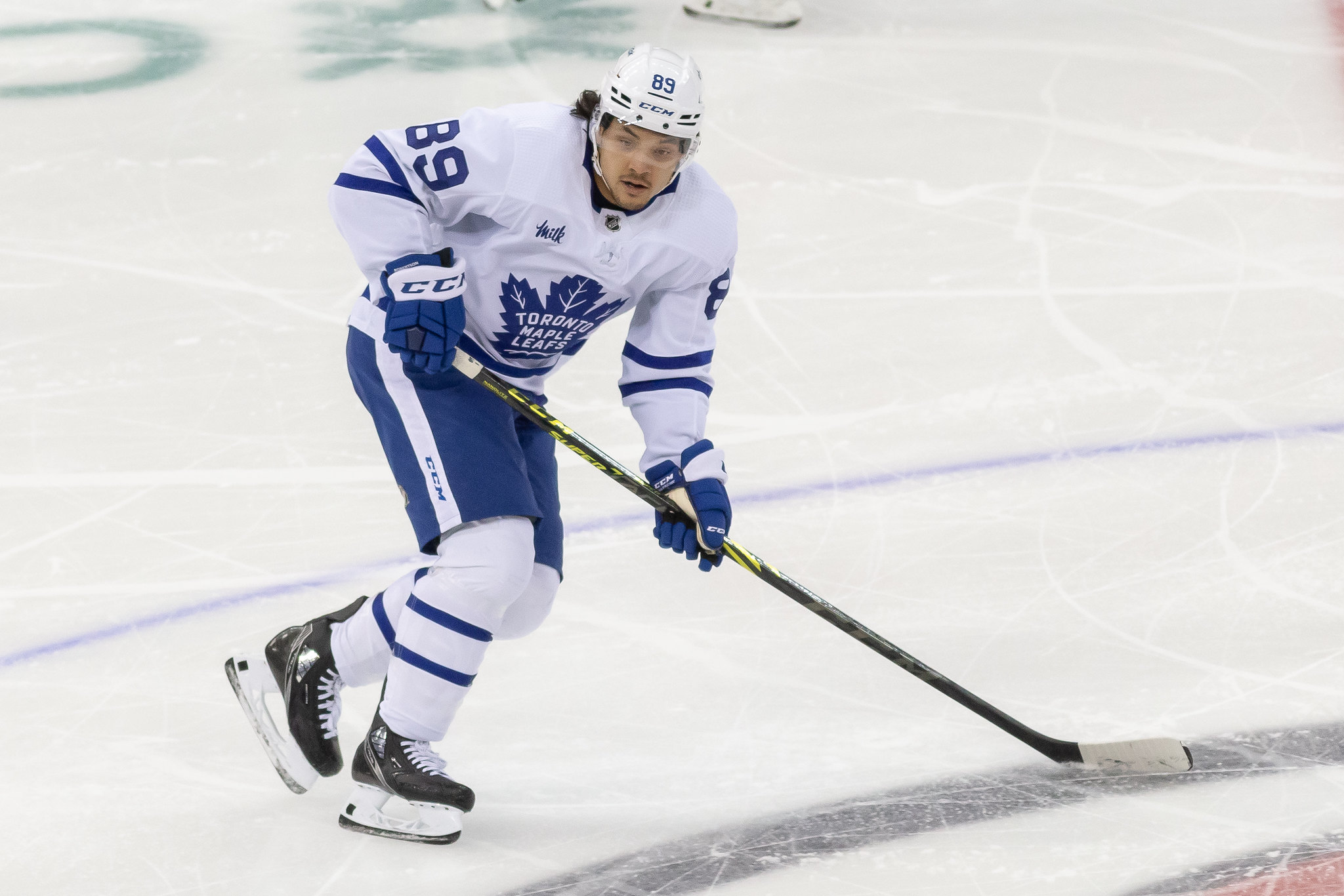 In this edition of Toronto Maple Leafs News & Rumors, I'll take a look at the uncertainty surrounding young Nick Robertson's future with the team and the possibility that a change of scenery might benefit him. Second, if the team did opt to keep Robertson, I'll explore a possible offensive third line made up of Willian Nylander, Robertson, and Max Domi. It might become a powerful offensive combination for the Maple Leafs.
---
Latest News & Highlight
---
Third, I'll share a recent interview where Tampa Bay Lightning coach Jon Cooper shares his perspective on the Maple Leafs. He praises their talent but acknowledges their playoff challenges. At the same time, he emphasizes the competitiveness of the Atlantic Division. Finally, I'll take a look at the benefit to the Maple Leafs of having a larger number of players on the team who can play at the center position.
Item One: Might It Be Good for Robertson to Change Teams?
With all the changes to the team, the future of young Robertson with the Maple Leafs is more uncertain than ever. I have to wonder if a change of scenery would benefit him. Despite having a great shot and showing promise in his limited NHL appearances, Robertson's potential role on this season's stacked roster makes his options questionable.
Related: Maple Leafs Nick Robertson: The Cost of Chasing His Dream
Trading Robertson could make sense for a number of reasons, and not all of them benefit the Blue & White specifically. First, trading Robertson might unlock his value. Robertson's talent might flourish in a different environment. For his benefit, offering him a more significant role on another team might help him develop his skills further.
Robertson could finally become a valuable trade asset. He has the potential to be good and another team might realize that. Young talents like Robertson often can yield nice returns in NHL trades, making him an attractive trade piece for the Maple Leafs.
Robertson's family connection makes an interesting option for both the Maple Leafs and the Dallas Stars. Nick's older brother, Jason Robertson, is one of the Stars' best players. While I'd love to see Nick get a good chance with the Maple Leafs, it would be a gift for the entire Robertson family to have both brothers playing together. Therefore the Stars are an intriguing destination. Reuniting the brothers on the same team could ignite on-ice chemistry and might encourage the Stars to offer a nice trade package.
Related: Ranking Every Hart Trophy Winner From 2005 to 2022
The decision on Robertson's future probably hinges on his performance during training camp and the team's assessment of its roster needs. I know I will closely watch how his journey unfolds over the next few weeks.
Item Two: If Robertson Stays, Why Not Try Him with Nylander?
However, what if Robertson does stay? What would the potential be of a Nylander, Robertson, and Domi third line? Is there a chance that threesome could create a powerhouse offensive line combination? While Nylander hasn't played center extensively recently, Domi has a track record at center and has been good in the faceoff circle. In the 1,432 faceoffs he's taken over the past three seasons, he's had a 52 percent success rate.
Placing Domi on the third line, if Nylander struggled in the faceoff circle (his percentage has been just under 50 percent), it could allow Domi to take faceoffs on his strong side. The addition of Robertson, who would be beyond eager to establish himself as an NHL regular, would bring an extra scoring element to the line. He has, as I noted earlier, an elite shot. 
Robertson's defensive capabilities will probably need some work (as would Nylander's), but if both players could prove they were capable in that area, what a set of forward units head coach Sheldon Keefe could throw out on the ice. It could be the best third line in recent Maple Leafs' history. I could imagine this line wreaking havoc against opposing third lines.
Related: 7 Things About Roberto Luongo
The offensive firepower combined with Domi's faceoff ability could make this line an intriguing possibility. Could it become a significant asset for the Maple Leafs as they aim to strengthen their secondary scoring and offensive depth?
Item Three: Jon Cooper Spins the Maple Leafs for This Season
Tampa Bay Lightning coach Jon Cooper weighed in on the Maple Leafs in a recent interview. Interestingly, he expressed his belief that the northern Blue & White Maple Leafs have a formidable team. While they have experienced some tough playoff breaks, he sees them improving season by season. 
Cooper mentioned that Toronto has the talent, staff, and players to succeed in the playoffs. He also believes they have already taken significant steps forward. He believes their recent first-round playoff win was evidence of that improvement. He also weighed in on the Atlantic Division. Like most hockey analysts, he sees it as the most competitive in the NHL.
What's Next for the Maple Leafs?
The fact that the Maple Leafs are moving Nylander to the center spot is interesting this season. The thought is not a bad one and has been floating around for a while. It's just interesting to me that it's happening this season when the team has quite a few other options at the center spot. 
Related: Ex-Maple Leafs Frederik "Goat" Gauthier: Where Is He Now?
That said, having an abundance of players who can play the center position in the NHL can be advantageous for a couple of reasons.
First, such players offer versatility and depth. Centers are often the most well-rounded players on the ice. With practice, they can excel in faceoffs, defensive responsibilities, and offensive playmaking. When a team has multiple players who can play center, it provides versatility in line combinations. These players can also easily shift between center and wing positions, allowing the team to adapt to different situations, injuries, or matchups without sacrificing skill or experience.
Second, having a couple of center options on each line can be crucial in winning faceoffs. Obviously, that can positively impact puck possession and territorial control. With several strong center options, a team can maintain a competitive advantage in the faceoff circle. This means more opportunities to start with possession, control play, and potentially create scoring chances, especially in critical situations like power plays or penalty kills.
Even without Nylander moving to the center spot, bringing in Domi would have given the team multiple players who could play the center position. The team should have more versatility and a faceoff advantage, all of which might enhance a team's competitiveness and overall performance in the NHL. 
We'll see.
---
---