Maintenance first, safety first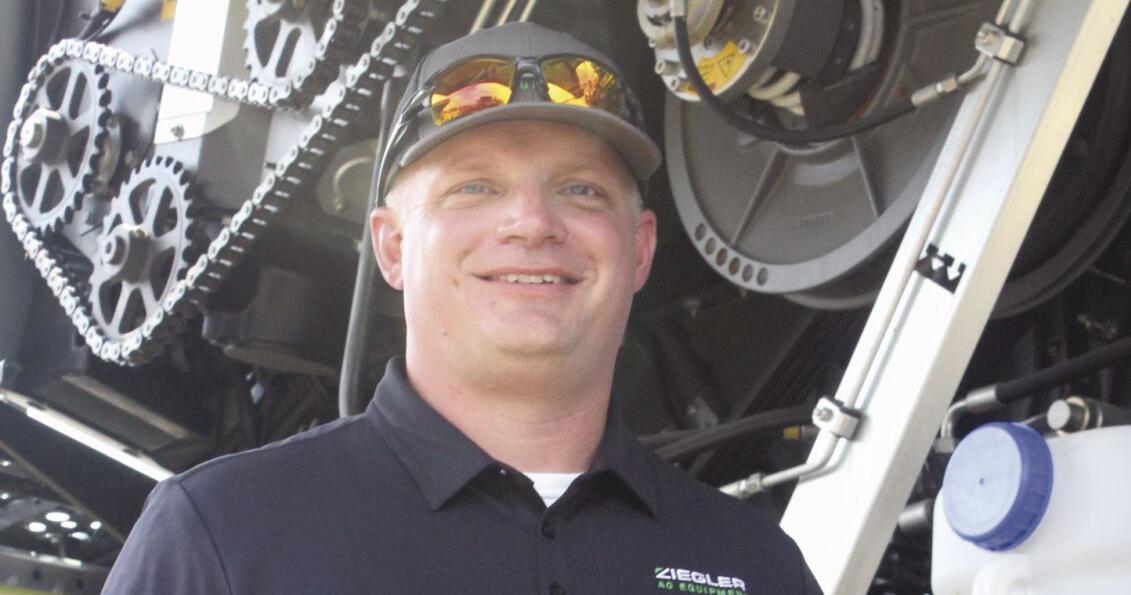 Before heading out to the fields to bring in this year's crop, there are steps farmers can take to minimize frustrations and improve safety at this busy time of year.
"Maintenance is first and foremost," said Nick Schindele, region manager at Ziegler Ag Equipment.
He gave a rundown of safety measures farmers should take at harvest time during an interview during the mid-August Farmfest show in Redwood County, Minnesota.
If the machine has been sitting in the shop since last season, there's a chance mice got in and chewed wires. Schindele suggests starting up your combine, running and giving it a good clean.
"You might find grain from last year. You want to get in there with a vacuum," he said.
Then adjust at the settings on your combine for the current crop. That's a way to save the frustration of changing settings on the fly, he said.
But maintenance doesn't stop on Day 1.
"Do that walk-around every day before you get in a machine," he said.
And check on the machine several times throughout the day.
That includes fire prevention. First, have a fire extinguisher on board and make sure it's up to date and full. Clear off grain dust when possible.
"Cleaning saves the day," Schindele said.
He also suggests using a heat gun and checking problem areas at regular intervals. If a bearing is reaching 150 or 200 degrees, it's time to grease it, he said.
"Take the extra five minutes and do the extra walk around," Schindele said. "If it smells funny, it's time to inspect."
Working into the night has become more common as machines are fitted with lights to keep harvest moving in the dark. It's more difficult to spot fires without being able to see the smoke, for one. Tiredness and mental fatigue is another danger.
Operating machinery when you're sleepy can be just as dangerous as operating under the influence of drugs or alcohol, according to the Upper Midwest Agricultural Safety and Health Center (UMASH).
Fatigue can slow reaction times, reduce concentration, limit short term memory and impair judgement, according to the Centers for Disease Control.
UMASH provides the following checklist for recognizing and addressing fatigue:
Are you prioritizing rest, recovery, and sleep? Staying well-rested is essential for safe work performance?
Are you aware of the symptoms of fatigue? These can include drowsiness, apathy, dizziness, headaches, vision impairments, poor concentration, slow reflexes, changes in mood.
Are you managing stress? Strategies include a regular short walk, talk with a friend, or practice mindfulness. High stress levels can contribute to fatigue.
Have you maintained a balanced diet with adequate hydration?
Are you heavily reliant on caffeine? This could indicate fatigue.
Have you had a recent physical exam? Fatigue can be a symptom or caused by multiple medical conditions (depression, anemia, medication side effects, etc.).
Does your safety plan for employees address fatigue management? This could include work maximums, rest minimums, and working in pairs.
Have you established reliable and regular communication on the farm? Both fatigue and working alone can be risky to farmers.
Even during the day, it's important not to rely totally on a combine or tractor's autonomous functions.
For the last couple years, Zeigler has offered telematics with its equipment. The machine will send information wirelessly to a smartphone app, alerting even those not operating the machine that areas or overheating or when it recommends an adjustment. But if you're not paying attention to warning lights and indicators, they won't do any good.
"Don't watch Netflix the entire time," Schindele said. "It still comes down to the operator in the seat."
Janelle Atyeo is a small town South Dakota girl enjoying her work as regional editor of the Midwest Messenger and Tri-State Neighbor while raising kids and no-till vegetables in central Sioux Falls. Reach her at [email protected].